Fowler makes pinch-hit appearance vs. Jays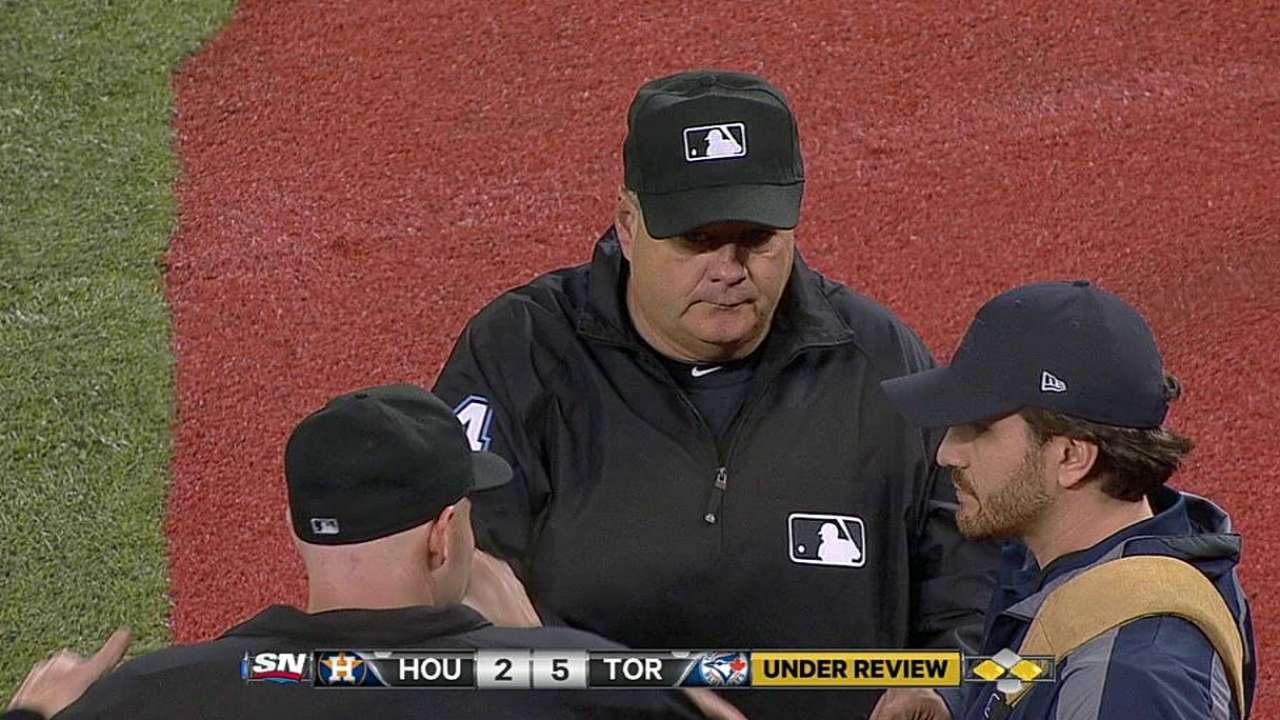 TORONTO -- Astros outfielder Dexter Fowler entered Tuesday's contest against the Blue Jays as a pinch-hitter in the eighth inning of a 5-2 loss after missing the previous four games with a stomach virus.
Fowler hit a grounder back to reliever Brett Cecil and reached on a fielder's choice after the pitcher went home with the ball and nailed L.J. Hoes, who attempted to score from third, at the plate. The play ended up being challenged and quickly confirmed by the umpires.
The 28-year-old Fowler, who intends to make his return to the starting lineup Wednesday, did some running, hit in the cages and took batting practice Tuesday for the first time since getting sick. He was also able to eat his first solid meal.
"Today's the first day I feel like I have some strength to do anything," Fowler said.
Prior to the game, manager Bo Porter said that although Fowler was feeling better, he didn't want to rush his center fielder back into the starting lineup. But during the contest, Porter said he had conversations with Fowler and felt comfortable putting him into the game as a replacement.
"We'll let him go through a full day of work and make sure everything goes well and that he's OK," Porter said before the game. "We look forward to getting him back."
Fowler, who was acquired in an offseason deal with the Rockies, is hitting .500 with a homer, triple and two doubles over four games.
Chris Toman is a contributor to MLB.com. This story was not subject to the approval of Major League Baseball or its clubs.