Krauss looking to find form in early going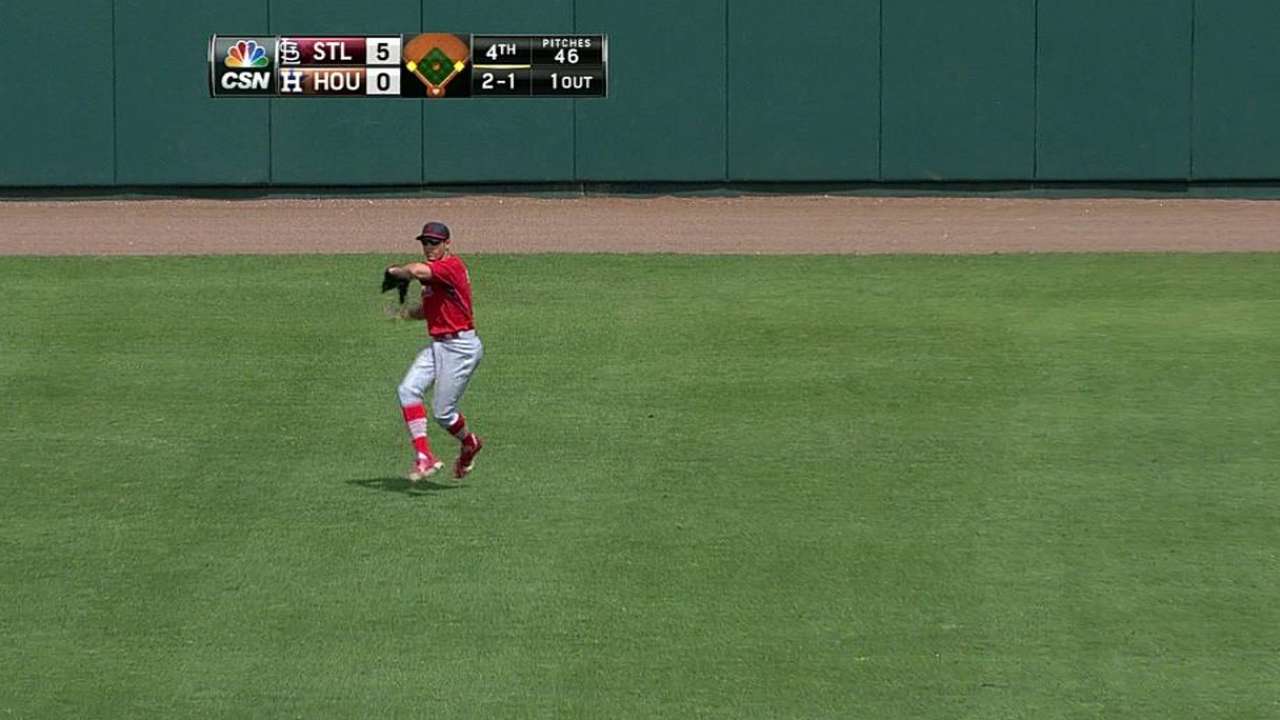 HOUSTON -- He was one of the biggest feel-good stories with the way he swung the bat during Spring Training, but infielder/outfielder Marc Krauss has opened the regular season in an 0-for-13 slump entering Monday's series finale against the Angels.
"It's been tough," said Krauss, who hit .293 in the spring. "You never want to start the way I have. I felt pretty good in spring and kind of didn't play that often because I had a couple of injuries. That threw off some timing. I just haven't been able to get that first one out of the way. Maybe I'm putting a bit too much pressure on myself to do that.
"Obviously, I'm not happy with it, but at the same time it's baseball and you're going to go through stretches like this and mine just happened to be at the start of the year, when no one wants to struggle. The positive is we've managed to be .500 [through six games] and I'm not killing the team completely. That's a good thing."
Krauss did miss some time toward the end of Spring Training with the same type of stomach virus that has sidelined Dexter Fowler, in addition to dealing with some stiffness in his lower back.
"No excuse," Krauss said. "I've had the reps and had the chance to get back in the flow of things and just haven't been able to put that swing back out there. I've been working everyday on getting back to that point, but I'm confident I can get back there."
Astros manager Bo Porter says he's not worried about Krauss.
"It's all part of it," Porter said. "A lot of times you have a great spring and then the season starts and you press a little bit and try to get it all back with one swing. I think he's going to be fine. It's early on, it's a small sample. From what he showed in spurts last year and showed in Spring Training, he's going to continue to get opportunities, and we believe he's going to hit."
Brian McTaggart is a reporter for MLB.com and writes an MLBlog, Tag's Lines. Follow @brianmctaggart on Twitter. This story was not subject to the approval of Major League Baseball or its clubs.