Rangers-Astros Big League Weekend meaningful to Ryan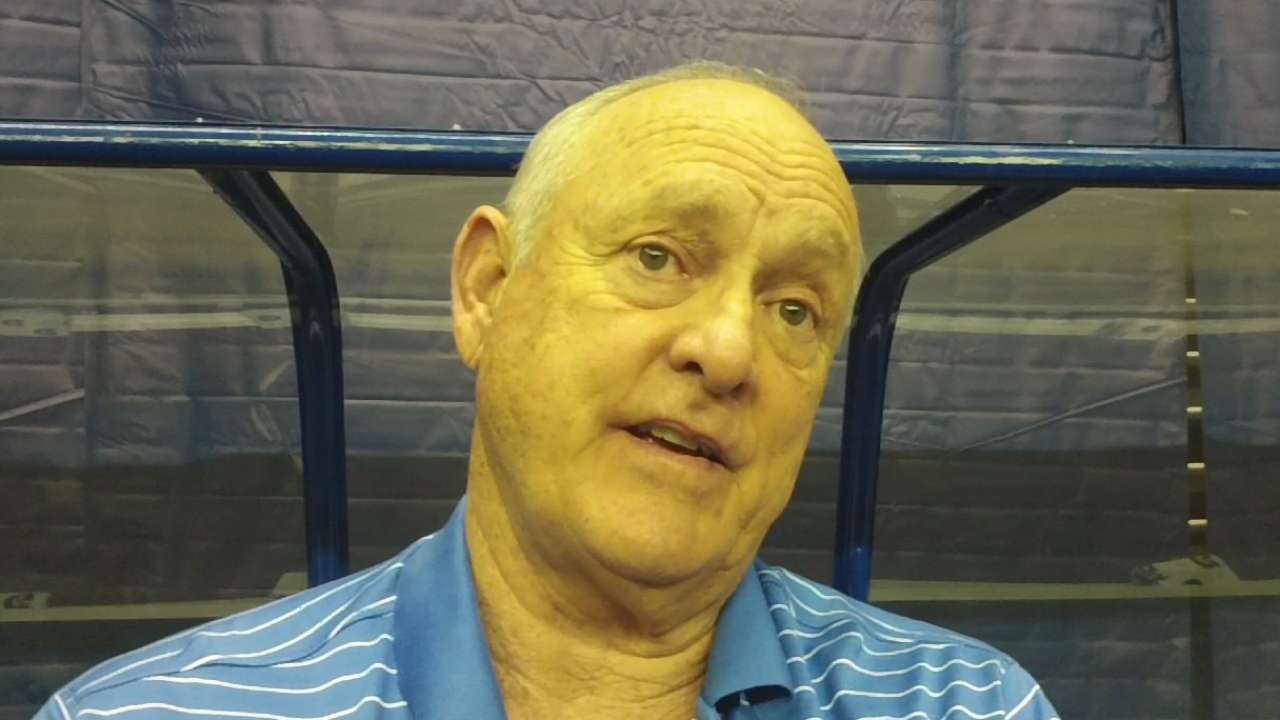 SAN ANTONIO -- The inaugural Big League Weekend in 2013 featured two games between the Rangers and the Padres, with the tie being that San Diego's Double-A team is located in San Antonio. This year's series between the two Texas franchises made the event a little more special for a lot of native Texans, including one of the Lone Star State's most decorated athletes -- Hall of Famer Nolan Ryan.
"It's neat for me because I have a relationship with both organizations and I have a lot of friends involved with it," said Ryan, who in February was named executive adviser for the Astros. "When I look back on my career and what those two teams meant to me, they were very special."
Ryan pitched for the Astros from 1980-88 and the Rangers from 1989-93. He served as CEO of the Rangers from 2008 until October of the 2013 season.
"As I've told people, the years I was with the Rangers, I still followed the Astros and have followed them ever since they came to Houston as the Colt .45s," Ryan said. "The Rangers, I was at that first game when we opened that stadium with the California Angels, so I've followed the Rangers. It's been special for me. To be here in Texas and come into a market like this and bring both Texas teams, I think it's exciting."
Alyson Footer is a national correspondent for MLB.com. Follow her on Twitter @alysonfooter. This story was not subject to the approval of Major League Baseball or its clubs.