Trembley enjoys chance to manage against Rangers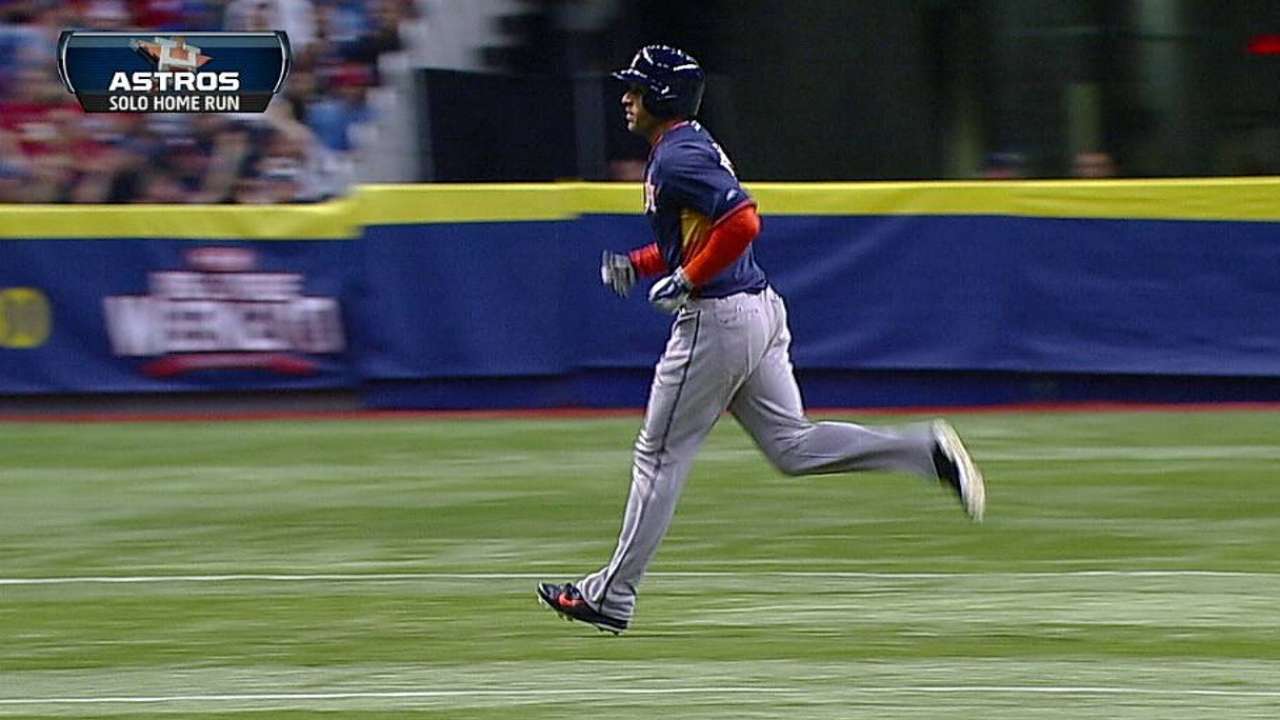 SAN ANTONIO -- Bench coach Dave Trembley, who managed the Astros for the second game in San Antonio while skipper Bo Porter traveled with the rest of the club to Houston, was looking forward to the young prospects having the opportunity to face Rangers veteran lefty Joe Saunders. He also thought it would be good exposure to have some of the top talent coming through the Astros system play against stars such as Adrian Beltre, Elvis Andrus and Alex Rios.
Teaching is one thing, Trembley said, but nothing beats hands-on experience.
"We saw a lot of these guys last year coming to Spring Training for the first time," Trembley said. "This year, they came back again and they're all getting close to being able to help us [in the big leagues]. I think we can teach these guys how to play but we can't show them how to play. You watch Beltre and you watch the good guys that are on their club over there ... that's how these guys learn, by watching the good ones."
Situations like the one that presented itself in San Antonio -- playing a pair of games in front of a Major League-size crowd, against a reputable Major League team, is all part of the development process. The Astros' roster consisted mostly of players ticketed for the Minor Leagues, but several names are expected to pop up in Houston in the not-so-distant future -- Delino DeShields, George Springer and Mike Foltynewicz, to name a few.
"We're not developing guys to be successful at A ball or Double-A," Trembley said. "We're trying to get guys to be successful in the big leagues. There's a big difference. You have to look like you know what you're doing. You may not be able to do it yet, but you have to look like you know what you're doing. We have a lot of guys that fit that category."
Alyson Footer is a national correspondent for MLB.com. Follow her on Twitter @alysonfooter. Chris Abshire is a contributor to MLB.com. This story was not subject to the approval of Major League Baseball or its clubs.