Astros add new food and beverage choices at Minute Maid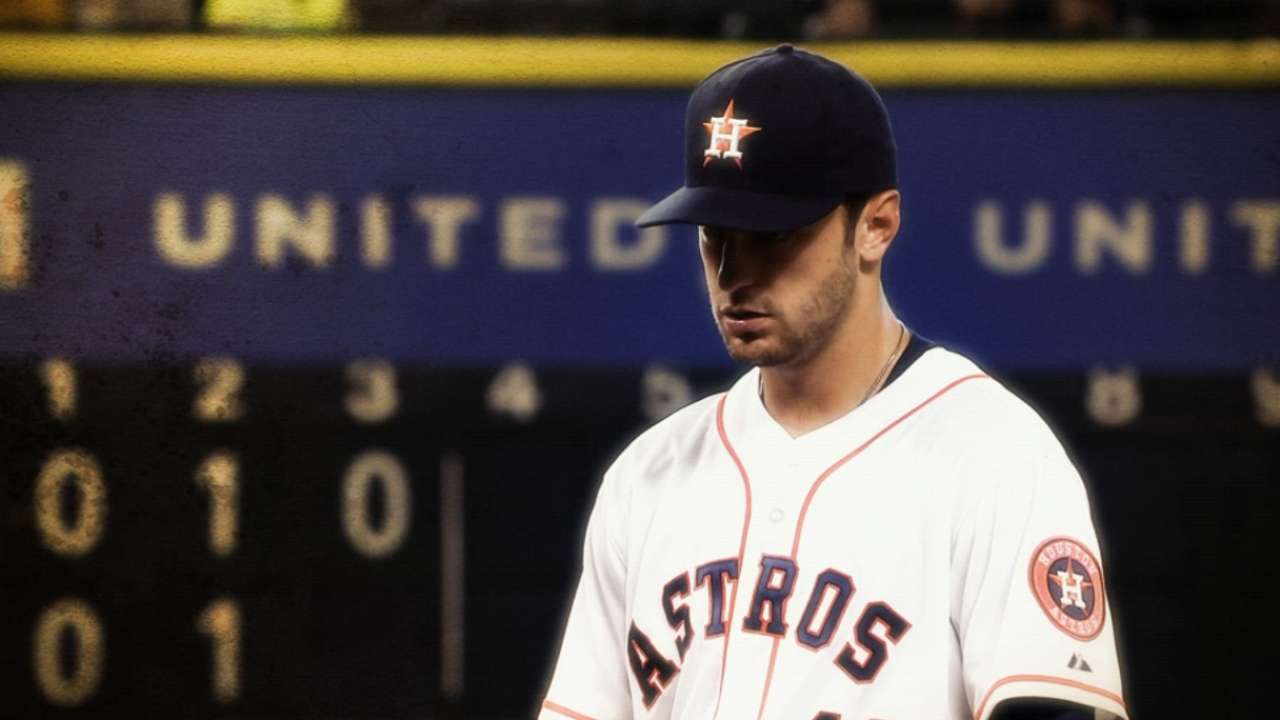 SAN ANTONIO -- Minute Maid Park has for many years been lauded for its wide array of food options that covers everything from standard ballpark fare to more gourmet and exotic treats.
The tradition continues this year, following a joint announcement by the Astros and Aramark that detailed a $1.8 million renovation to Minute Maid Park's main concourse and eight new food and beverage concepts.
Among the delectable delights:
Street Eats: the food truck craze is moving indoors to section 126, where rotating menus similar to a food truck will be available. Examples: Chicken Fried BLT, Smoked Pork Sandwich Dip, Texas Hold'em (barbecue chicken with golden cheddar cheese, tomato, fries and slaw on Texas toast); Chicken Bahn Mi (Asian chicken with cucumber, pickled, carrots, cilantro and chili mayo); and Pulled Pork Tacos.
Texas Legends Grill (section 134): The Astros brought back two legendary entities this year: executive adviser Nolan Ryan, and his wildly successful burger business. Nolan Ryan Beef burger options will be 8 oz. in size with a choice of a single burger, bacon burger or mushroom swiss burger. The Texas Legends Grill will also offer a NY Strip Steak Sandwich - NY strip topped with white cheese horseradish sauce and fried onions.
H-Town Grille (sections 109, 125): Apparently, everything's beefier in Texas. Classic ballpark items at this kiosk including burgers featuring Nolan Ryan Beef, plus grilled chicken sandwiches, brisket sausage, veggie dogs and more.
Home + Away Ballpark Classics (sections 113, 129, 156): traditional ballpark fare including hot dogs, chili cheese dogs, Bavarian pretzels and more.
Texas Smoke (section 124): Chef Bryan Caswell's newest venture with Chef Ronnie Killen, serving country-style barbecue, burgers and other fare -- i.e., Brisket Sandwiches; Loaded Baked Potatoes; BBQ Baked Potato; and Classic country sides (baked beans, potato salad and coleslaw).
Casa Nacho (section 111): featuring traditional and enhanced nachos like Astros fan favorite, Monster Chicken Nachos.
Stockyard Bar (section 156): serving a variety of domestic and imported beers including, St. Arnold Amber Ale and Goose Island 312 Urban Wheat Ale, as well as a variety of wines.
Corona Cantina (section 119): featuring newly available Corona on draft, Negra Modelo, Pacifico and other bottled beers, as well as a variety of wines.
Alyson Footer is a national correspondent for MLB.com. Follow her on Twitter @alysonfooter. This story was not subject to the approval of Major League Baseball or its clubs.