School pride on display for March Madness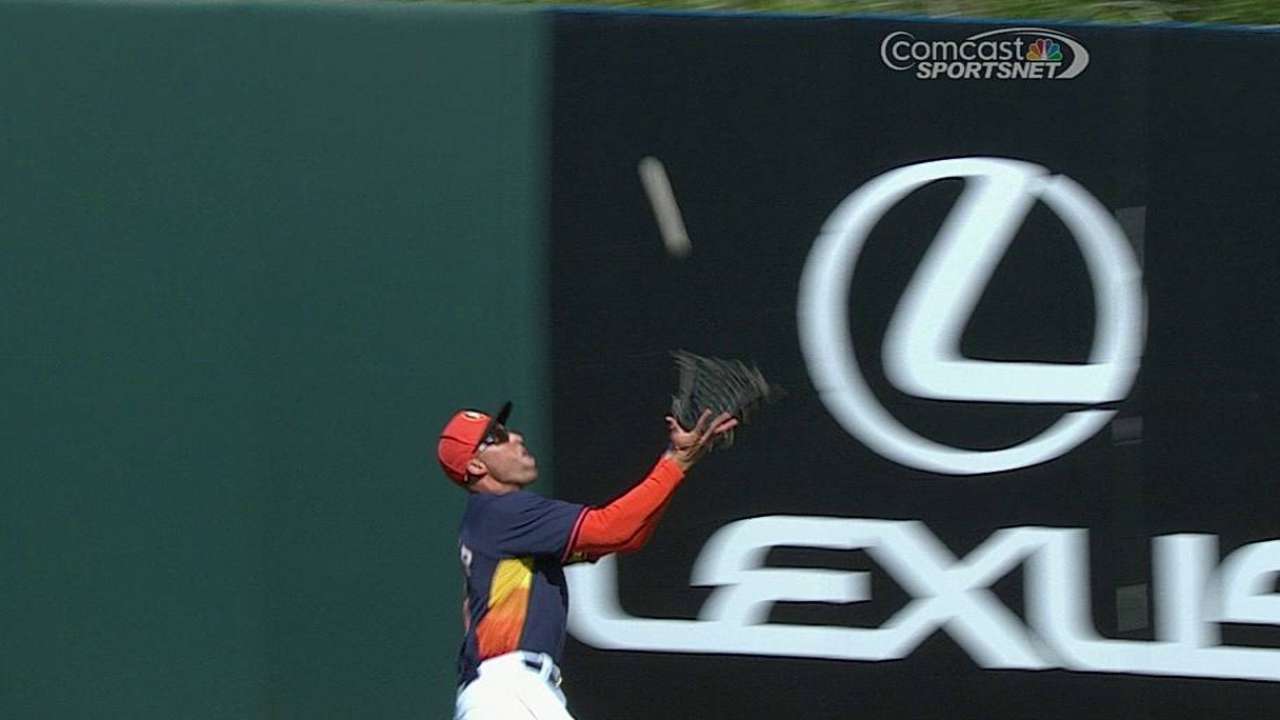 SAN ANTONIO -- School pride has been prominently on display for the lucky few Astros who saw their alma maters reach the Sweet 16 in the NCAA men's basketball tournament.
Although Stanford grads Mark Appel and Jason Castro were disappointed that their team was bounced by the University of Dayton, they were at least able to make a night out of it during their free time upon arriving to San Antonio on Thursday. The two watched the game from a Mexican restaurant with San Antonio city councilman Rey Saldaña, who just happened to be the team manager during Castro's days as a Cardinal ballplayer.
"No one, except for the guys at Stanford, expected them to go that far," Appel said of the basketball team. "What they did, especially where they've been the last couple years...I don't think they have anything to hang their heads about. They accomplished a lot. We're all proud of what they did."
All was not lost in the Astros clubhouse, however. As of late afternoon Friday, George Springer's University of Connecticut Huskies and Kevin Chapman's Florida Gators were still very much alive.
"That's my school and my state, so I always like to cheer them on no matter what," Springer said.
Alyson Footer is a national correspondent for MLB.com. Follow her on Twitter @alysonfooter. This story was not subject to the approval of Major League Baseball or its clubs.