Grossman slotted in as Astros' No. 2 hitter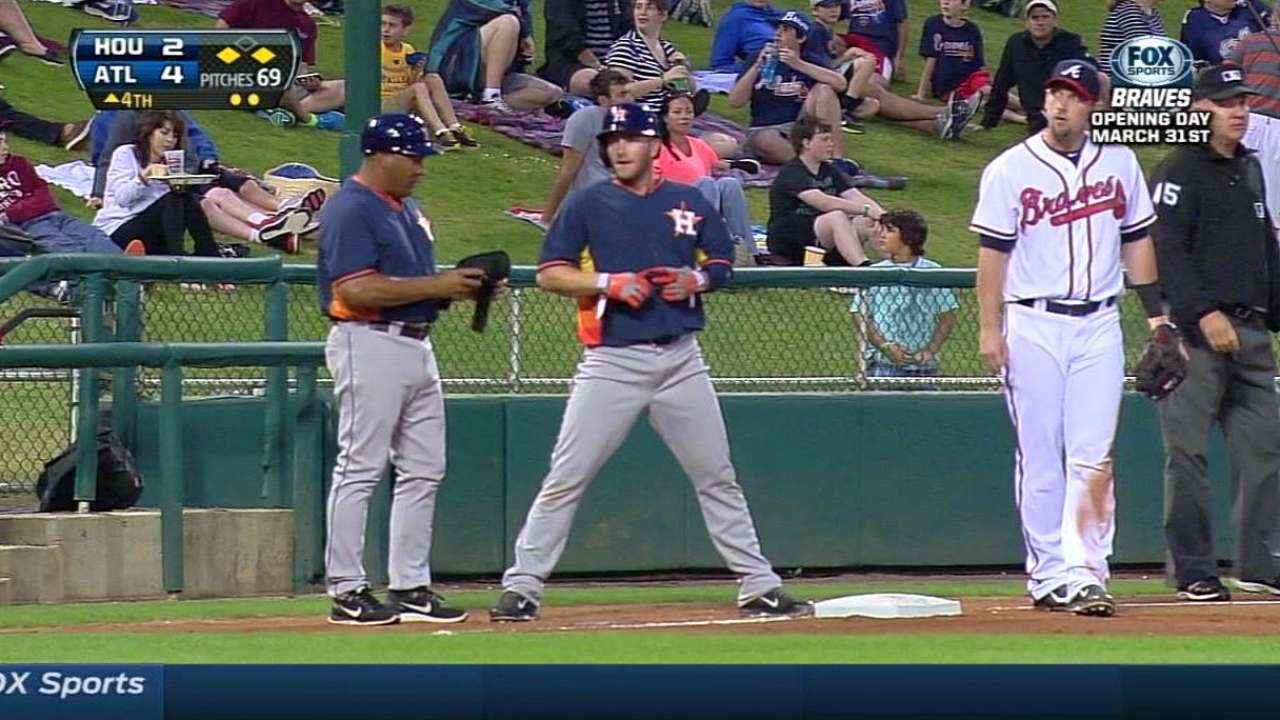 KISSIMMEE, Fla. -- The one certainty manager Bo Porter had entering Spring Training has changed, thanks to Robbie Grossman.
Porter, who proclaimed in the winter that Dexter Fowler would hit leadoff, Jose Altuve would bat second and Jason Castro would hit third, said Wednesday that Grossman has played his way into the No. 2 spot in the order behind Fowler. Altuve and Castro would hit third and fourth against left-handers, and flip those spots against right-handers.
"That combination will be our top four," Porter said.
Grossman, a switch-hitter, said he doesn't care where he hits in the lineup.
"I put in a lot of work in the offseason and came down here to play and have good success," he said. "It really doesn't mean anything. I'm just excited for the season to start."
Grossman has been a high-on-base player throughout the Minor Leagues (.381 OBP in Minor League career), and last season he posted a .332 on-base percentage in his Major League debut, including .351 after he was called up for his second stint.
"That thinking has changed a little bit, just looking at Fowler and Grossman as two guys that get on base at a high percentage and, again, just trying to get as many guys on base in front of arguably our best two hitters, Jason and Altuve," Porter said. "It's about lineup construction and putting yourself in the best position to score runs, given the opponent and the pitcher we're facing that night."
Porter also said Chris Carter would hit fifth when Altuve hits fourth with hopes he'll get more fastballs.
"When we have that right-hander going and you have Altuve in the four hole, it kind of puts one of our best basestealers in front of Chris Carter, which we believe will also help the pitch sequence he will receive, having a basestealer in front of him," Porter said.
Brian McTaggart is a reporter for MLB.com and writes an MLBlog, Tag's Lines. Follow @brianmctaggart on Twitter. This story was not subject to the approval of Major League Baseball or its clubs.