Lefty Downs feels Chapman's pain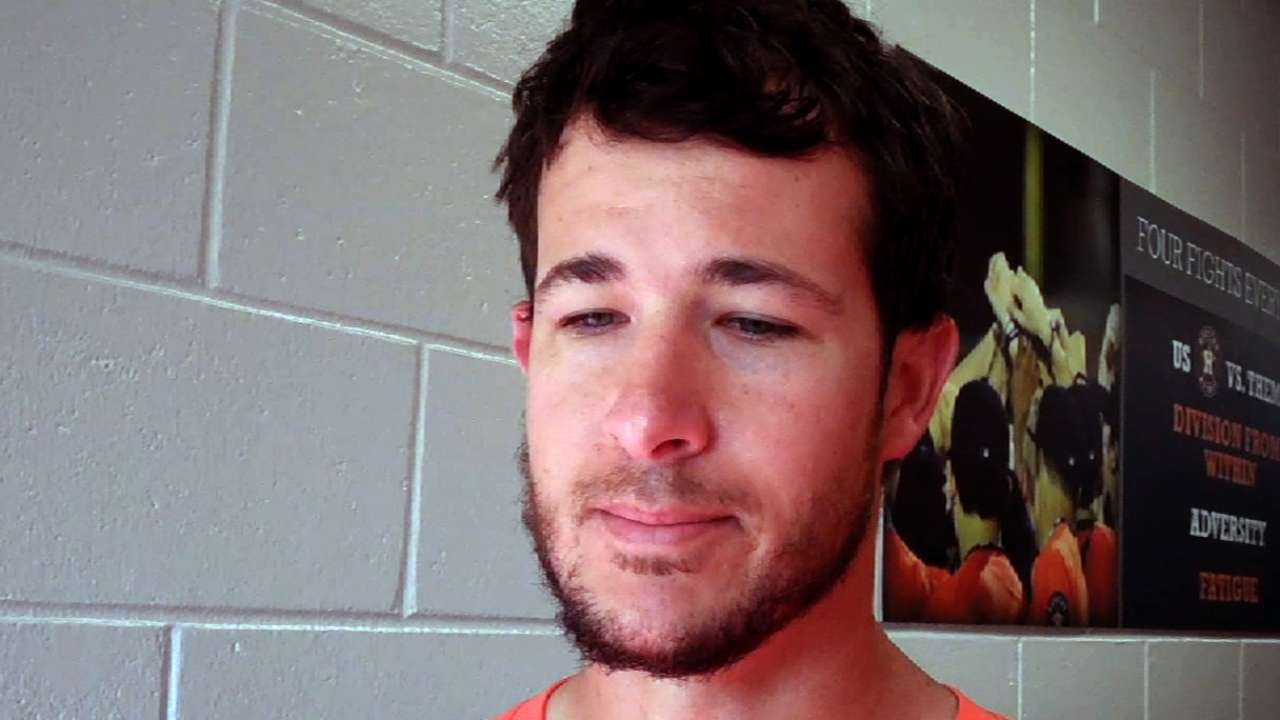 KISSIMMEE, Fla. -- Any time a fellow pitcher takes a line drive off the head or face, such as the one that sent Reds left-hander Aroldis Chapman to the ground in a Spring Training game Wednesday, Astros left-hander Darin Downs feels his pain.
Downs suffered life-threatening injuries when he was hit above his left ear by a batted ball during a Minor League game with Double-A Montgomery in 2009. He spent three days in intensive care with a skull fracture and brain swelling, and he struggled with speech problems for quite some time before getting back on the mound six months later.
"Everybody handles it differently," Downs said. "No matter what you say, it's trauma to the body and trauma to the mind. You're always going to go through that. Like me coming back, I was timid and I was scared early. You're still going to think about it every time. I don't care. You get in a bad car accident, you're going to think about every time you get in a car after that. Not when you take the mound every time, but I think about it a lot."
Veteran right-hander Jerome Williams has had a lot of close calls with line drives over the years, but he has managed to avoid taking one to the head. He was hit in the chest by a batted ball this spring.
"You just have to react," Williams said. "I remember what happened last year to [Angels pitcher Jered] Weaver, and he just got out of the way and broke his elbow. For us pitchers, you can't shy away from it, but it's always in your mind, especially if you got hit before. I remember Brandon McCarthy got hit with a line drive. That's scary. I couldn't imagine that situation with Chapman."
Chapman underwent surgery Thursday to repair a fracture above his left eye, one day after being hit in the face by a line drive off the bat of Royals catcher Salvador Perez. A metal plate was placed on the bone above Chapman's eye to stabilize the injury. Chapman also suffered a nose fracture from the incident. He's out four to six weeks.
Brian McTaggart is a reporter for MLB.com and writes an MLBlog, Tag's Lines. Follow @brianmctaggart on Twitter. This story was not subject to the approval of Major League Baseball or its clubs.