Astros pleased with surplus of starting pitchers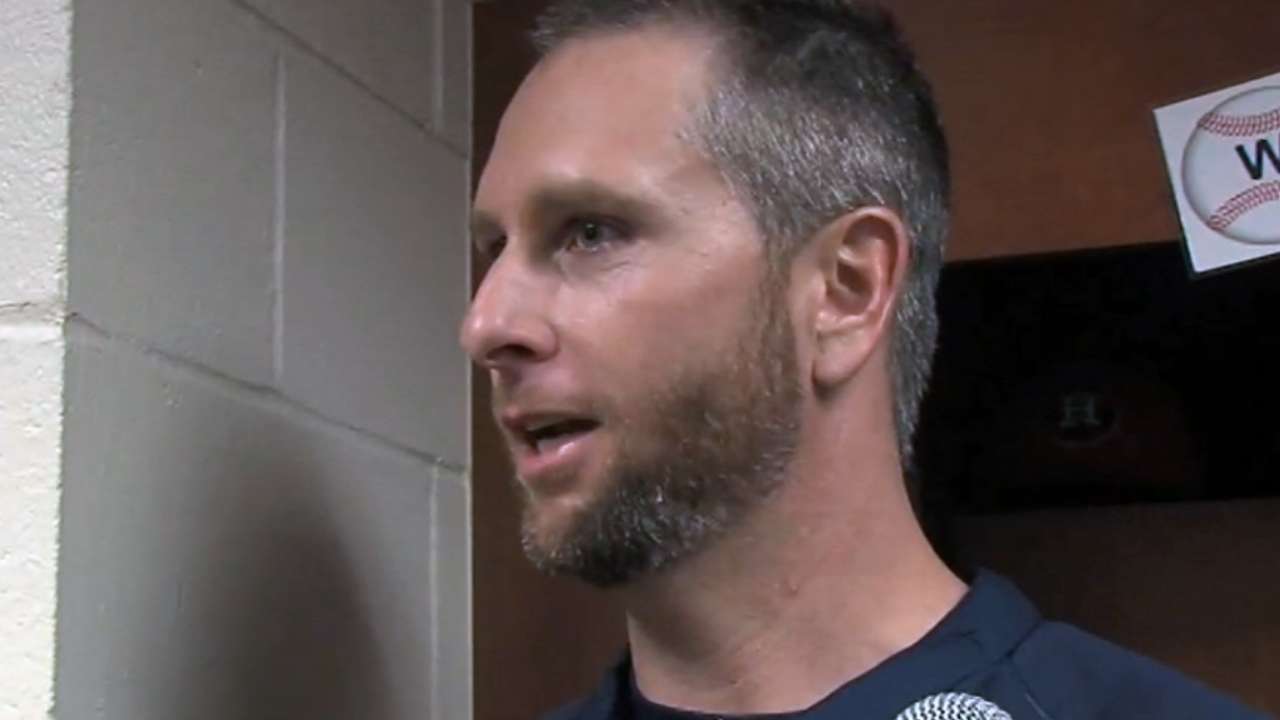 JUPITER, Fla. -- The Astros are holding a healthy competition for spots in their starting rotation this spring, and that's just fine with manager Bo Porter. Even though only five pitchers can win those jobs out of camp, he knows more will be needed over the course of the season.
"I'm a firm believer, especially when it comes to the pitching, if we have nine starters competing for five spots, I pray for all nine of them to go out and just absolutely deal, because nine in March is just right in August," Porter said. "You find someplace for good pitchers to pitch. That's a good problem to have."
Teams across the Majors have seen that point driven home yet again in recent days, as the injury bug has struck in both Florida and Arizona. The Braves, for example, have lost Kris Medlen to Tommy John surgery, and Brandon Beachy could be facing the same fate, pending a second opinion on his right elbow. The procedure also is in the cards for the Athletics' Jarrod Parker, while teammate A.J. Griffin (muscle strain) will miss at least the first month of the season.
Porter pointed out the rarity of a team making it through a season with only five starters. No club did so in 2013, although the Tigers needed just six. The Astros used 10 last season, and they haven't deployed fewer than nine since '05, when they made the World Series.
"You never know," Porter said. "Pitching is one of those things where you can never have too much. You can start the season and go, 'We have 12 guys,' and before you know it, an ankle [injury] there, an elbow here, a stiff neck there, and you look and you're like, 'Hold up, time out. We had a good surplus here just two weeks ago.'"
Andrew Simon is a reporter for MLB.com. Follow him on Twitter @AndrewSimonMLB. This story was not subject to the approval of Major League Baseball or its clubs.