Setbacks slowing Wojciechowski's rehab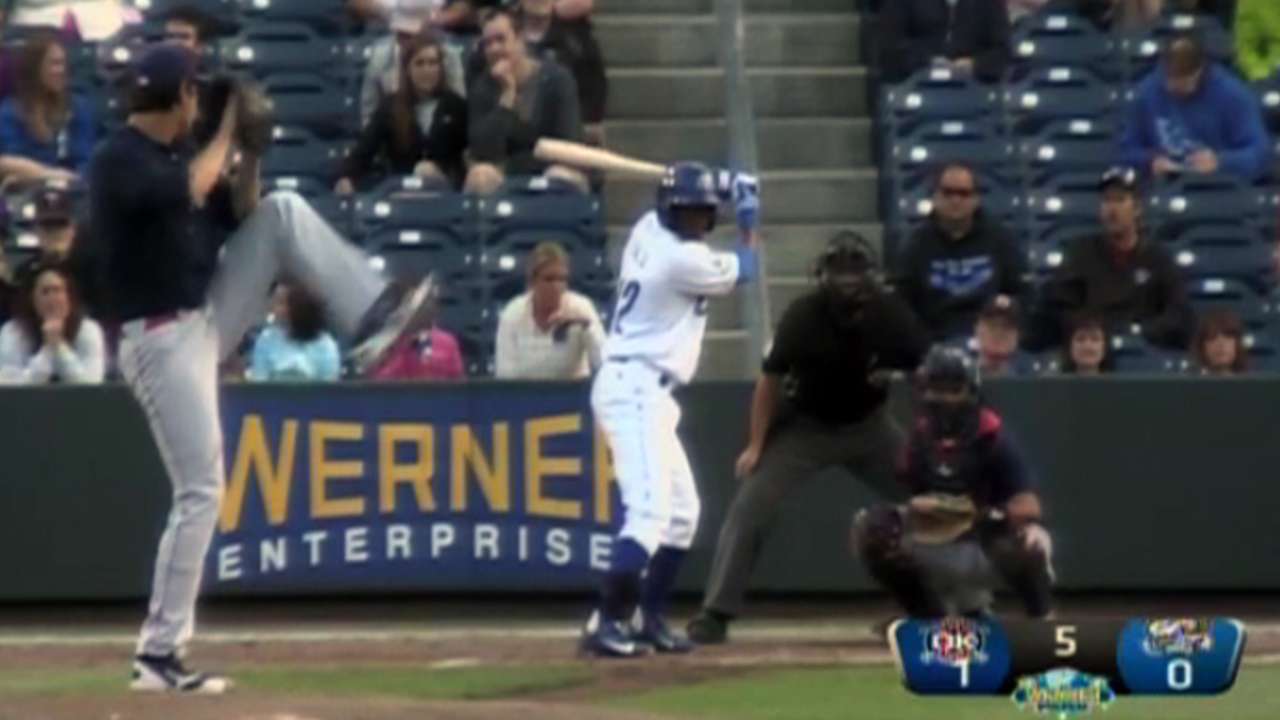 KISSIMMEE, Fla. -- When Asher Wojciechowski suffered a strained right lat last month, he figured the injury might cost him a few weeks. But the recovery process has turned out to be slow going for the 25-year-old right-hander, who won't be ready for the start of the season after enduring multiple setbacks.
Wojciechowski, the Astros' No. 14 prospect according to MLB.com, flew back to Houston in late February to receive a platelet-rich plasma (PRP) injection designed to speed up the healing process. Although he felt like the procedure helped, he's aggravated the injury both times he's started throwing since his return. The last time came on Sunday, when he was struck by tightness and soreness after about 10 pitches.
"I feel good, and then I try to throw, and it's not ready and I have to take a few steps back, start the process of starting to feel good again," Wojciechowski said. "And then it's the waiting game to know if I can throw or not."
Wojciechowski doesn't know exactly how long that will take, as he has to let the soreness calm down first. In the meantime, he's getting laser treatment, using heating pads and doing whatever else he can to spur his rehab.
After reaching Triple-A Oklahoma City last season, where he posted a 3.56 ERA in 22 games, the former first-round pick knows that the disabled list is his likely destination to begin 2014.
"Right now, I'm just trying to get healthy and let my lat heal and go from there," Wojciechowski said. "I don't want to rush it. I've been trying to be patient. I just want to make sure it heals all the way."
Andrew Simon is a reporter for MLB.com. Follow him on Twitter @AndrewSimonMLB. This story was not subject to the approval of Major League Baseball or its clubs.