Harrell's sinker top notch against Nationals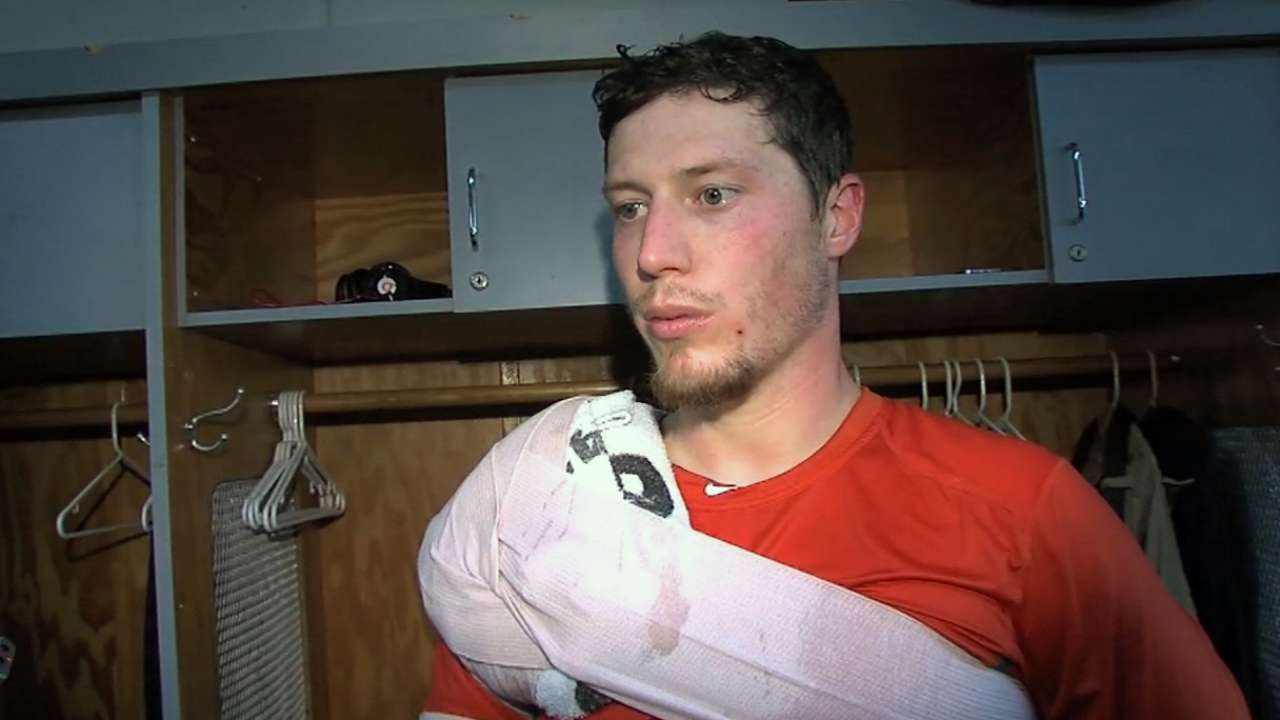 VIERA, Fla. -- As Nationals hitters beat pitch after pitch into the infield on Monday night at Space Coast Stadium, it was clear that Astros starter Lucas Harrell was clicking.
The right-hander recorded his first 10 outs via the ground ball, including one double play, on his way to a stellar four-inning outing that helped Houston to a 7-4 win. He gave up one run on two hits, with one walk and one strikeout, stating his case for a spot in the Astros' rotation.
"When Lucas Harrell is getting ground ball after ground ball after ground ball, you know his sinker is really working," manager Bo Porter said. "I've talked to [catcher Carlos Corporan] and he said, 'Yeah, [Harrell] had good action on his sinker.'"
But it wasn't just the sinker. Porter also complimented Harrell for his curveball, which Harrell said he used to induce some of the grounders.
That's just one thing Harrell is aiming to improve from last year, when he went 6-17 with a 5.86 ERA, walked only one fewer than he struck out and lost his spot in the rotation. Coming off a breakout 2012, his ground-ball rate and strikeout-to-walk ratio both tumbled.
"Talking to [pitching coach Brent Strom] the last few days between my last start and this one, I said I felt like the things we've been working on have really started to click and turn into success on the field," Harrell said. "It's one of those things where I'm breaking my hands well over the rubber, I'm staying back and some of the things I wasn't doing as well last year, I'm starting to do better, like I did in 2012."
Harrell was so effective, throwing 32 of his 49 pitches for strikes, that he went to the bullpen afterward and threw another 10 in order to build up his arm. In nine spring innings over three starts, he now has a 3.00 ERA.
Andrew Simon is a reporter for MLB.com. Follow him on Twitter @AndrewSimonMLB. This story was not subject to the approval of Major League Baseball or its clubs.