Porter gets in some replay practice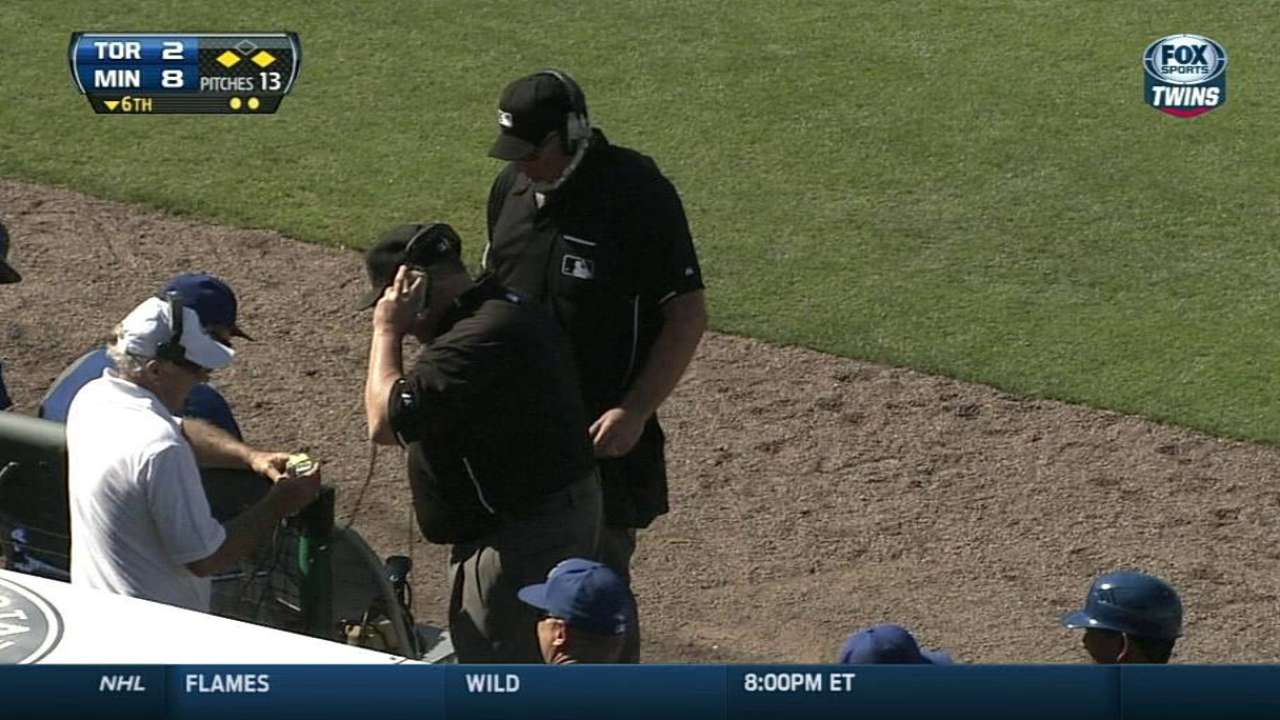 KISSIMMEE, Fla. -- Astros manager Bo Porter huddled with the umpires following the first inning on Wednesday to discuss whether a play at second base would have been permitted to be challenged under the new expanded replay rules.
With a runner on first and one out in the top of the first against the Tigers, Victor Martinez grounded to third baseman Matt Dominguez, who threw to shortstop Carlos Correa covering second. Correa was pulled off the base by the throw -- the runner was called safe -- and Correa threw to first to retire Martinez.
The play would have not been reviewable -- replay wasn't being used in Wednesday's game -- because it was a neighborhood play, which is a force play at second base in which the fielder gets close to the base without touching it.
"There can be some gray area, as far as the neighborhood play goes," Porter said. "So I wanted to ask the home-plate umpire, given that particular play, would that be considered the neighborhood play? And he said that is one of the trickier ones, because it all depends on how the second base umpire views it.
"If he views it as a neighborhood play, then you can't ask for replay. He said 'Bo, in that situation, even if you came out, what would probably happen is the crew would get together and the third-base umpire would probably have to explain to the second-base umpire and deem it a regular throw or routine throw.'"
When the play happened, Porter turned to bench coach Dave Trembley and thought it would have been a play they would review if they could. The Astros are using replay in five games this spring, beginning Saturday.
Porter originally talked to plate umpire Larry Vanover about the play, but he was called back out and the entire crew went over the scenario.
"The umpires, this is new to them as well," he said. "I think that collectively we're all trying to work our way through this and understand the ins and outs of it, and I think it's going to be good for baseball."
Porter said the neighborhood play is allowed to protect the field and base runner, saying it doesn't force the infielder to stay on the bag longer and risk a collision with the runner.
Brian McTaggart is a reporter for MLB.com and writes an MLBlog, Tag's Lines. Follow @brianmctaggart on Twitter. This story was not subject to the approval of Major League Baseball or its clubs.