Sam Houston knocks off TCU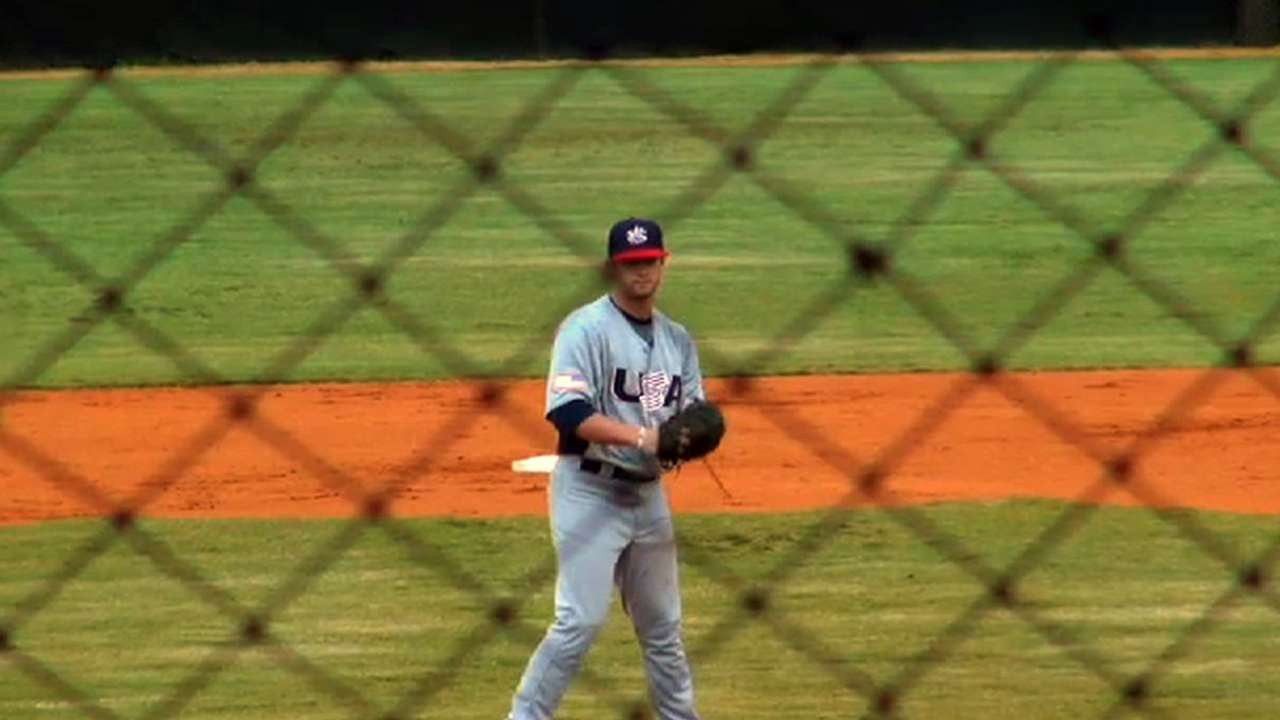 HOUSTON -- Sam Houston State's Tyler Eppler came into Friday's game with TCU as the less heralded of the starting pitchers. He made an impression on TCU.
Eppler (2-1) pitched six shutout innings in a 9-4 win in the second game of the Houston College Classic at Minute Maid Park. The right-hander limited the Horned Frogs to six singles as the Bearkats improved to 9-1. TCU starter Brandon Finnegan, who is No. 21 on MLB.com's Top 50 Draft Prospects, had not allowed a run in 14 innings. On Friday, the left-hander allowed five runs and eight hits in 6 2/3. Finnegan (2-1) struck out 11 with two walks. Sam Houston scored three runs on wild pitches, two off Finnegan.
"He had some good stuff," said Sam Houston's Jake MacWilliam, who homered and had three RBIs on his two hits. "I've never seen anybody with a slider like that.
"When he's locating it, he's good, but he left some balls up, some pitches to hit. We took advantage of that."
Carter Burgess had three of Sam Houston's 12 hits. The Bearkats scored three times in the fourth inning, and two runs in each of the final three innings while building a 9-0 lead.
TCU (6-3), which also had 12 hits, scored all its runs in the ninth, with three coming on 6-foot-5, 245-pound Kevin Cron's home run to left field. Keaton Jones had three hits for TCU, which is ranked 16th nationally.
On Tuesday, unranked Sam Houston won, 3-1, at 10th-ranked Rice.
"That extra competition, we go out and prove to everybody," said Eppler, who got out of a bases-loaded jam in the sixth inning. "Do what we practice every day, and that's what we did."
Richard Dean is a contributor to MLB.com. This story was not subject to the approval of Major League Baseball or its clubs.