Crain hopes to be ready to pitch in April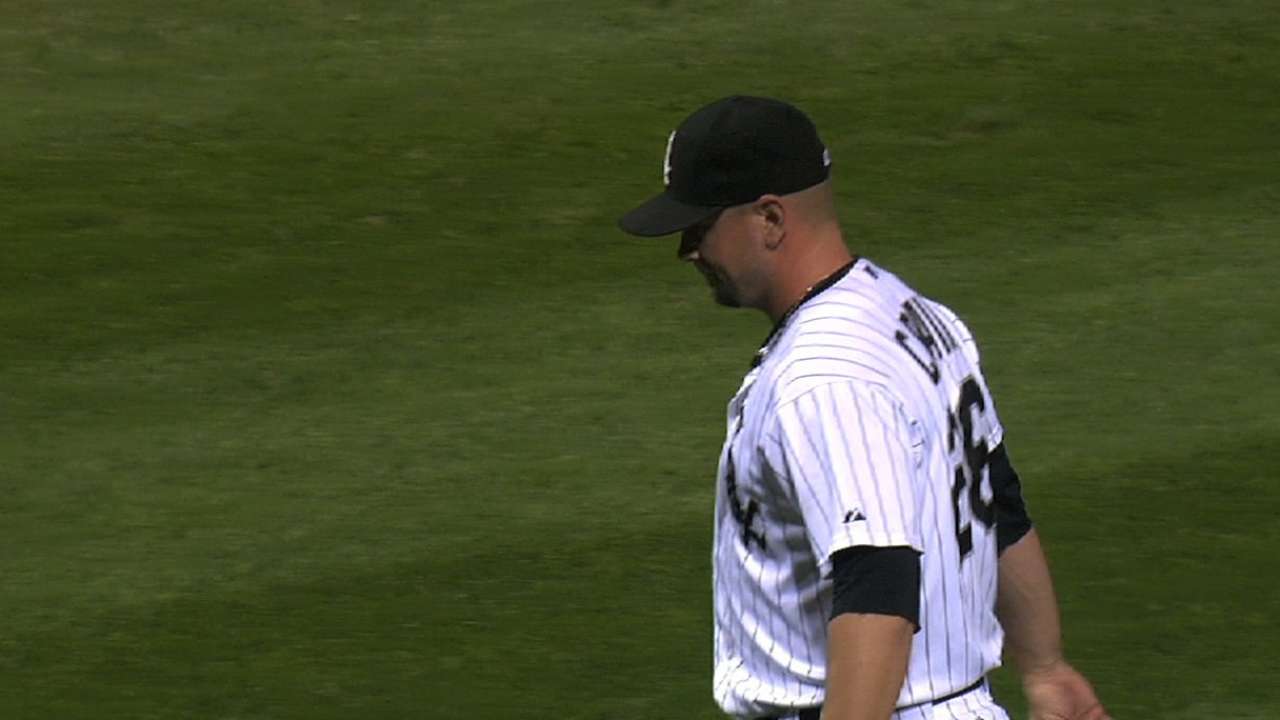 KISSIMMEE, Fla. -- Relief pitcher Jesse Crain still hopes to be ready to pitch in games sometime in April following surgery in October on his biceps tendon. Crain, a free agent who signed a one-year, $3.25 million deal to become one of the club's key offseason acquisitions, threw a baseball off flat ground from 60 feet on Saturday and Sunday before taking Monday off.
"That was a step forward," Crain said. "It's the first time I had thrown two days in a row and getting down here and getting into a routine and focusing strictly on my arm because that's what I'm here to do. I think it's going to progress quickly."
Crain was an All-Star in 2013, a season in which he posted a 0.74 ERA in 38 games with the White Sox, striking out 46 and walking only 11 in 36 2/3 innings, including a 29-inning scoreless streak. He didn't pitch after being traded to the Rays on July 29 because of the injury.
"[Throwing off] the mound is probably a couple of weeks away," he said. "You've got to get your arm strength up. … I need to get out to 120 feet at least to feel comfortable arm-strength-wise to throw off the mound. Hopefully, in the next couple of weeks I'll reach that point."
When asked if he hopes to pitch in April, Crain said he thinks so.
"I can't imagine it taking any longer than that," he said. "Like I said all along, I don't want to set any kind of date, so if I don't make that date to get down on myself."
Brian McTaggart is a reporter for MLB.com and writes an MLBlog, Tag's Lines. Follow @brianmctaggart on Twitter. This story was not subject to the approval of Major League Baseball or its clubs.