Qualls and Albers recall past camps with Astros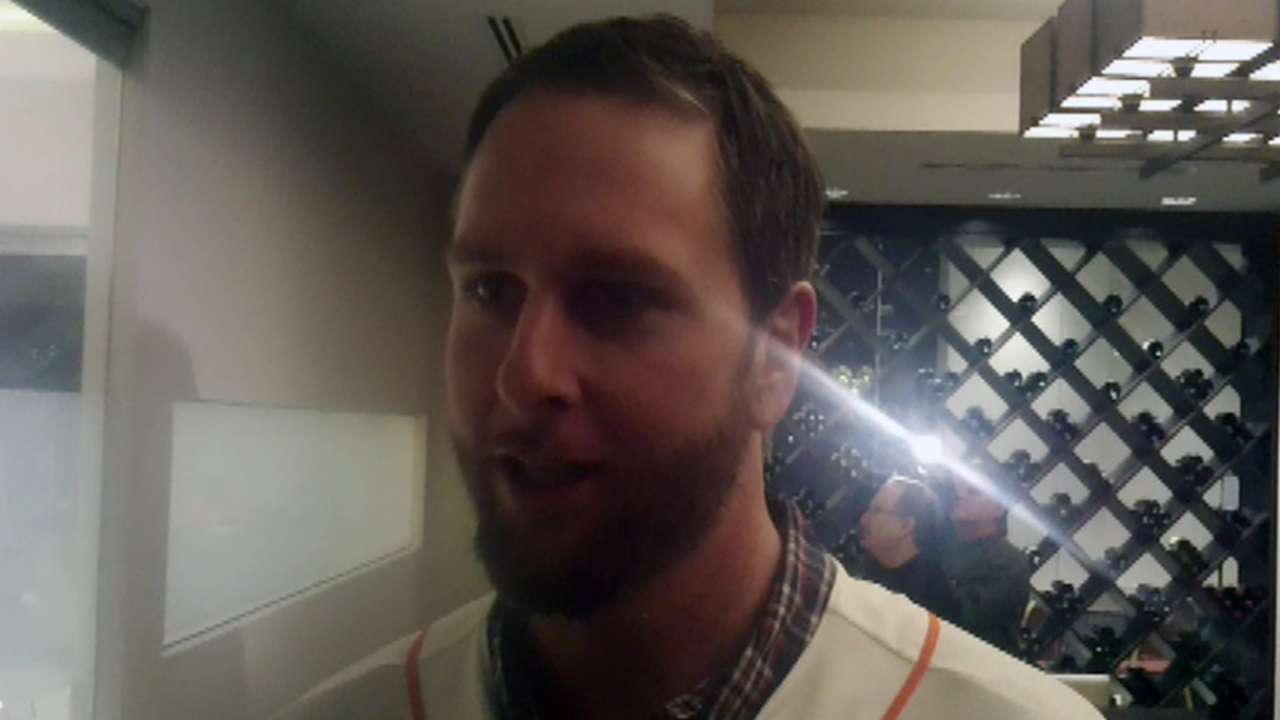 KISSIMMEE, Fla. -- No one had to tell Chad Qualls and Matt Albers where the training room was at Osceola County Stadium or where they had to go to get their breakfast. The colors may have changed, but it's the same clubhouse both patrolled while young players with the Astros seven years ago.
Qualls and Albers, two pitchers who were dealt away from Houston within a couple of days of each other in 2007, both re-signed with their original club this winter and worked out for the first time Sunday.
"The colors are a little bit brighter," Qualls said.
Qualls, the oldest player on the team at 35, was drafted by the Astros in 2001 and made his Major League debut three years later. He pitched four seasons with the Astros before being dealt to Arizona. Albers, 31, was drafted in 2002 and made his Astros debut in 2006.
"I've been telling a lot of people, it's kind of funny because when I was first here I was the young guy and one or two of three guys who were not married that were on the team," Qualls said. "Now I'm married and have two kids and I'm kind of like that old guy. It's definitely fun coming back to something you know and where you had some success. It's kind of cool coming back."
The last time Albers was in the clubhouse, the Astros had names like Jeff Bagwell, Craig Biggio, Lance Berkman and Roy Oswalt anchoring the team.
"It's definitely a different point in my career than it was eight years ago in my first camp," he said. "It's exciting to be back. It's a good first start. Seems like a team that can win a lot of games if we can play well."
Brian McTaggart is a reporter for MLB.com and writes an MLBlog, Tag's Lines. Follow @brianmctaggart on Twitter. This story was not subject to the approval of Major League Baseball or its clubs.