Relievers 'feed off' starters on successful run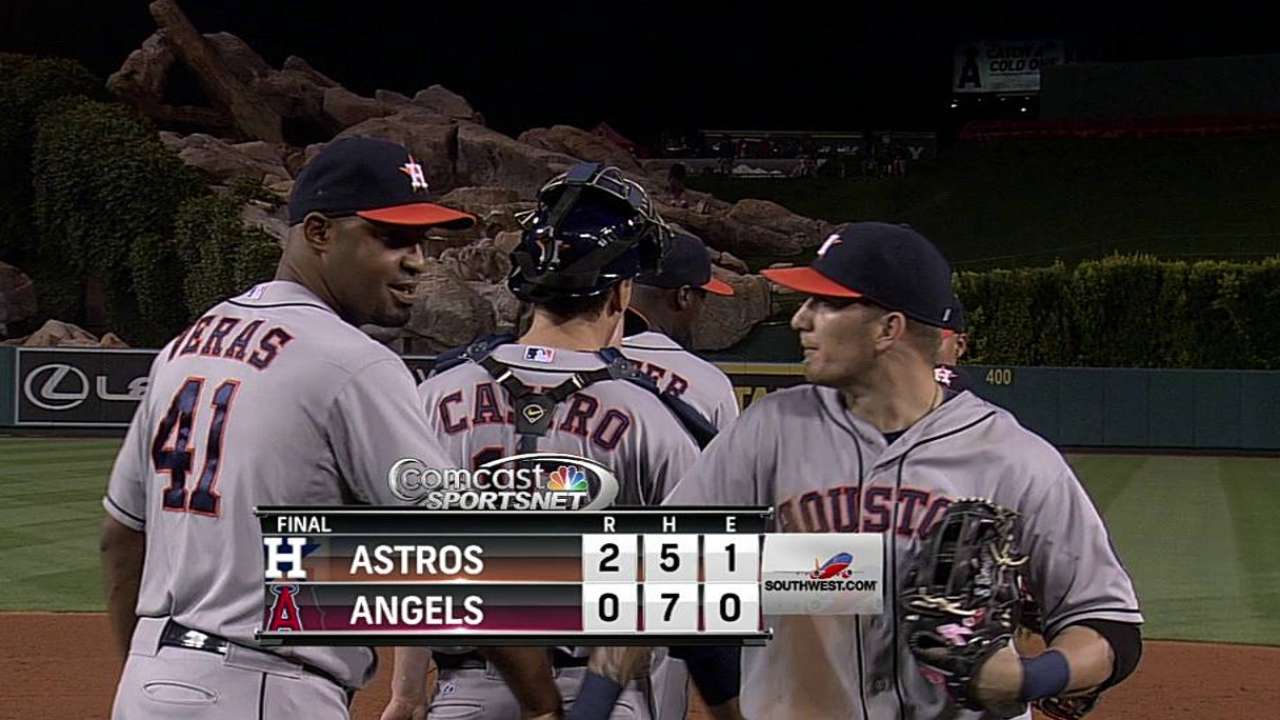 ANAHEIM -- While the Astros' rotation has risen to the challenge recently, the bullpen has been just as effective in closing out games.
In the two victories against the Angels to open the current series, Houston's relievers have allowed just one run in five innings -- a solo homer to Erick Aybar on Friday.
Over the past 8 1/3 innings, the bullpen has allowed just two runs total.
"We all go out there and try to do our best every night and it's starting to pay off," right-hander Brad Peacock said. "The bullpen, we are real close, we get along and have fun down there. We feed off each other and that's what's been going on."
Peacock, who threw 2 1/3 scoreless innings in the team's May 30 win against Colorado, added that part of the bullpen's recent success is simply riding the momentum that the starter generates in the beginning of the game.
"We feed off them," Peacock said. "Watch them the whole game, see what pitches they are getting them out with, then come in and do the same thing."
Entering Sunday's action, the relievers have a 4.69 ERA in 211 innings, but with the rotation improving and getting deeper into games, the Astros expect the overworked bullpen to get some much needed rest.
"Our bullpen, that's why we added an extra arm down there, those guys have been taxed, especially early on in the year when our starters were not giving us the quality starts which we are getting now," Astros manager Bo Porter said. "I've been very cognizant on making sure they are getting their proper rest."
William Boor is an associate reporter for MLB.com. This story was not subject to the approval of Major League Baseball or its clubs.