Porter confident Altuve's swing will heat back up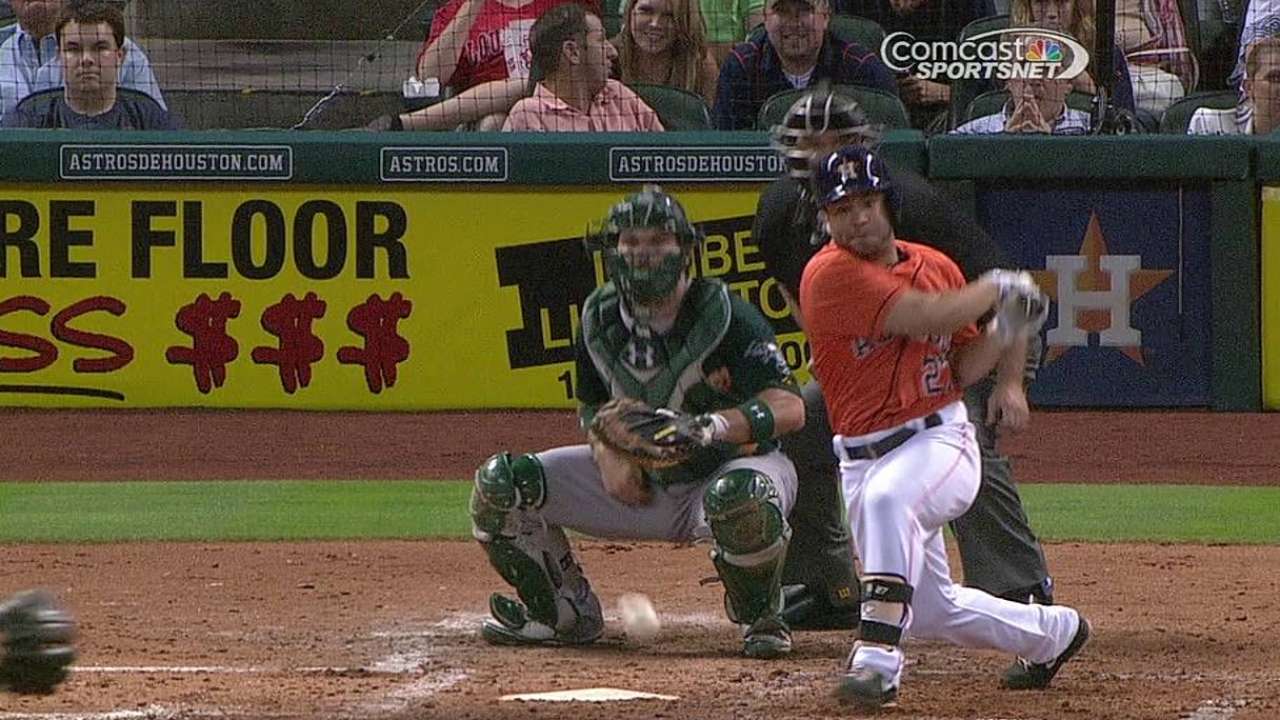 ANAHEIM -- As the Astros are heating up, second baseman Jose Altuve has been working his way out of a slump.
Altuve recently snapped an 0-for-20 skid, but he has seen his average drop in five straight contests.
What was a .345 batting average on May 9 is .299 entering Sunday's action.
"There's going to be ups and downs," Altuve said. "I'm just going to keep working hard and playing hard for my team."
Although his average has dropped recently, Altuve appears to be swinging the bat better amid a four-game hitting streak, and he had 10 hits in the past nine games.
"It's a long season, things are going to happen, but the team has been playing good," Altuve said. "I'm just trying to do everything I can to score some runs and help my team keep winning games."
Astros manager Bo Porter says he is not worried about Altuve's recent slide. Porter is confident that when August and September come around, Altuve's numbers will be right where they are supposed to be.
"I don't worry about Jose Altuve because this guy can hit," Porter said. "Altuve can go 3-for-10 and it may be 1-for-3, 1-for-3, 1-for-4 and everyone will be like, 'What's wrong with Altuve?' Because we are used to him getting two hits per game.
"We also know he can go 12-for-15. It's all going to even out and at the end of the year he's going to be near the top of the American League in hits and average."
William Boor is an associate reporter for MLB.com. This story was not subject to the approval of Major League Baseball or its clubs.