Astros' rotation has found a comfort zone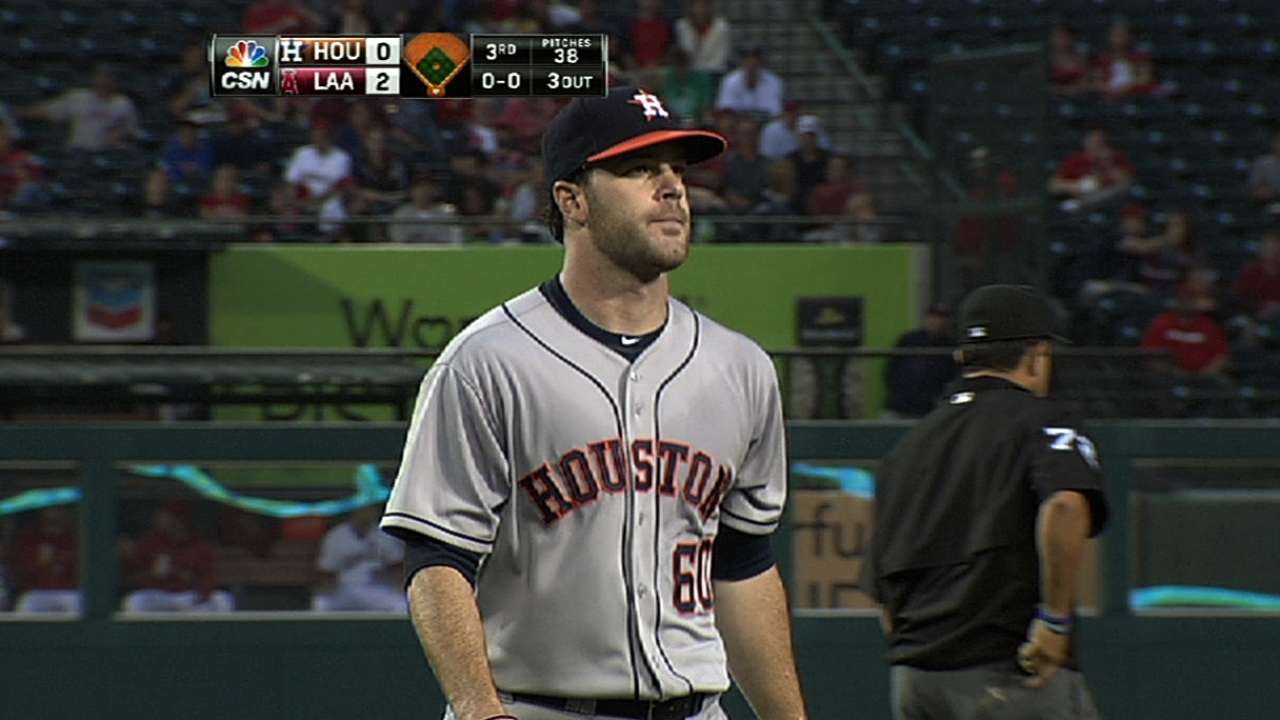 ANAHEIM -- The Astros are riding a three-game winning streak, and their starting pitchers appear to have found a comfort zone.
In the past five games, the rotation allowed 10 runs in 32 2/3 innings, and each starter allowed three runs or fewer in his most recent start.
"I just think we're catching our stride," Jordan Lyles said. "I don't think we can pinpoint anything exactly. We are coming into our own and putting quality starts together."
In addition to putting up good numbers, the starters have been pitching deeper into games, going into the sixth inning in each of the past five contests.
"I think the main thing that sticks out is that us starters are getting deeper into games. and that's been really big for us and the bullpen," Lyles said. "We've had some games where we've taxed our bullpen, and lately I think we've made up for it and started to catch our stride and put up quality starts."
Although having the arm strength and stamina to pitch deep into a game is one thing, executing the pitches to stay in a game is another.
Lately the Astros have done just that, with the rotation posting a 2.75 ERA in its last turn through.
Dallas Keuchel is the latest to turn in a quality start, limiting the Angels to two runs in seven innings on Friday.
"I've always felt confident in myself," Keuchel said afterward. "It's just a matter of executing pitches on a consistent basis."
Manager Bo Porter is confident in his rotation and believes the trend can continue.
"I feel like the five guys that we have in there, they give us the best opportunity -- each and every time they have the ball -- to win ballgames, and they're doing a tremendous job," Porter said.
William Boor is an associate reporter for MLB.com. This story was not subject to the approval of Major League Baseball or its clubs.