Pena could be on verge of offensive breakthrough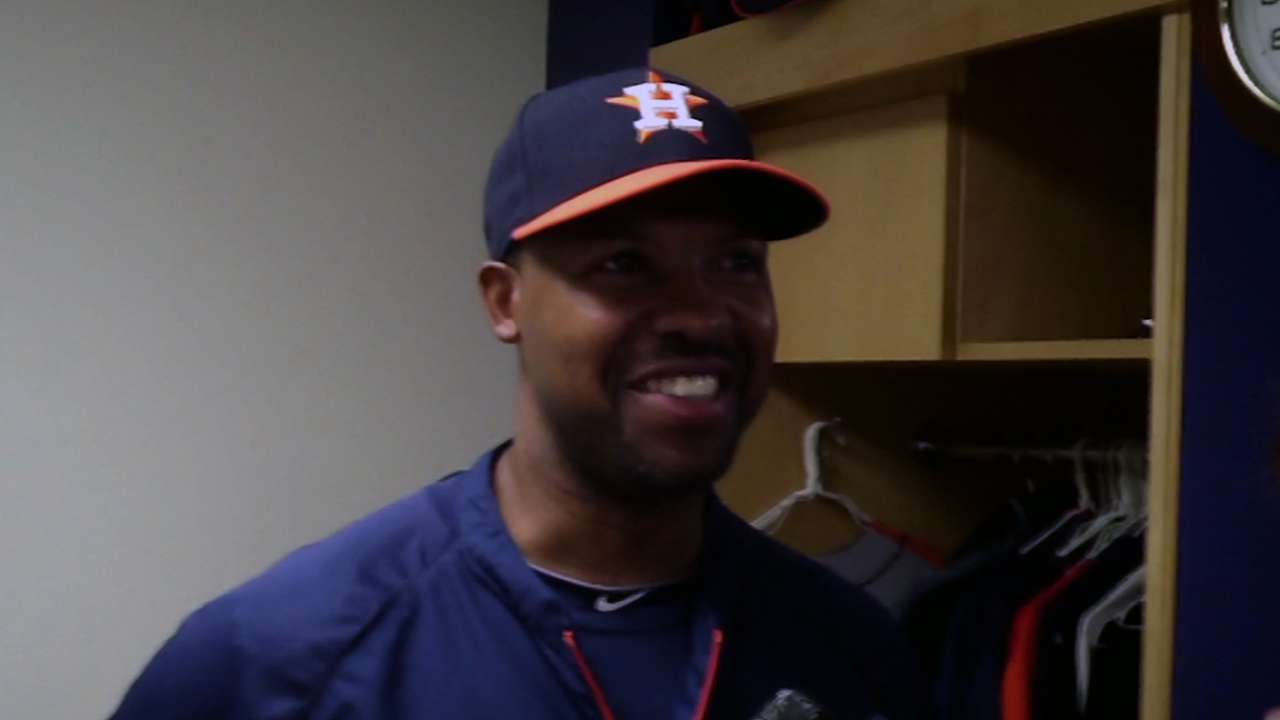 ANAHEIM -- Carlos Peña began the season with just three hits in his first 23 at-bats, and he finished April with two home runs and a .220 batting average, but none of that discouraged manager Bo Porter.
Although it may be Porter's first year managing Peña, he knows the 35-year-old can hit and was simply waiting for him to turn it around.
"He's one of those veteran guys," Porter said following Friday's win over the Angels. "Even early on, when he was struggling, there was no concern on my behalf, because I've known this guy for a long time. You can look at the back of his baseball card, and you see the production that this guy has been able to have."
Peña went 3-for-5 with an RBI on Friday, has a three-game hitting streak, is batting .297 in his last 10 games and appears to be on the verge of putting up the type of numbers Porter knows he can.
Although one game -- even one with three hits -- doesn't mean Peña has completely broken through at the plate, Porter knows Peña is capable of helping the Astros' offense simply with his presence in the lineup.
"You look at the numbers, and they might not be where you want them, but I'll tell you one thing -- Carlos Peña is getting the guy in front of him pitches to hit," Porter said.
William Boor is an associate reporter for MLB.com. This story was not subject to the approval of Major League Baseball or its clubs.