Altuve picking up the pace on the basepaths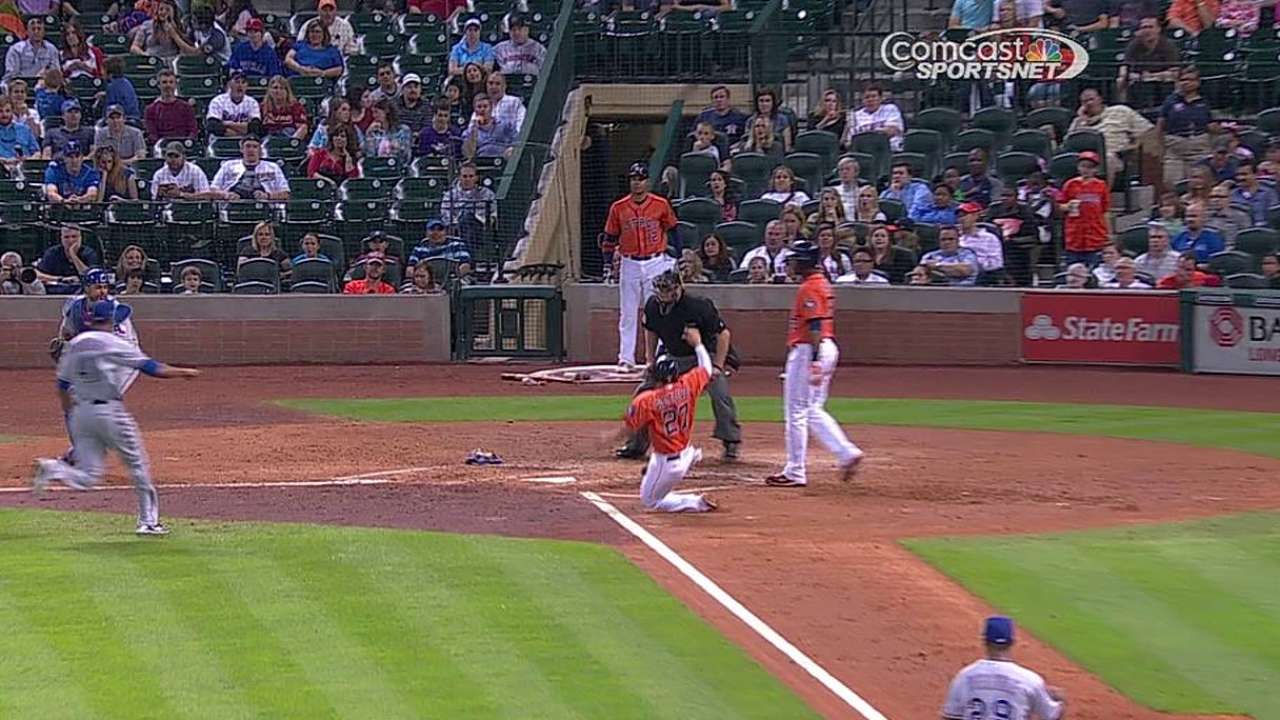 ANAHEIM -- It is no secret that second baseman Jose Altuve can steal bases.
The 23-year old stole seven in 57 games in 2011, his rookie year. In 2012 he led the Astros, with 33. This season, Altuve is on pace to swipe 27, as he was not overly aggressive early and didn't steal his first until April 17.
However, with four stolen bases in the past five games, Altuve has picked up the pace.
"It's a huge part of his game," manager Bo Porter said. "Basestealing does not start when you get on the bases, it starts pregame -- understanding who's on the mound for them, understanding who's catching for them, understanding how they're pitching guys that are hitting behind you so that you're picking the right pitches, and understanding the different keys."
In the seventh inning of Friday's win over the Angels, Altuve stole second -- his ninth stolen base of the season.
"He's been doing a great job in his pregame with the information, and it's now allowing him to be more aggressive," Porter said.
William Boor is an associate reporter for MLB.com. This story was not subject to the approval of Major League Baseball or its clubs.