Porter gives Harrell words of encouragement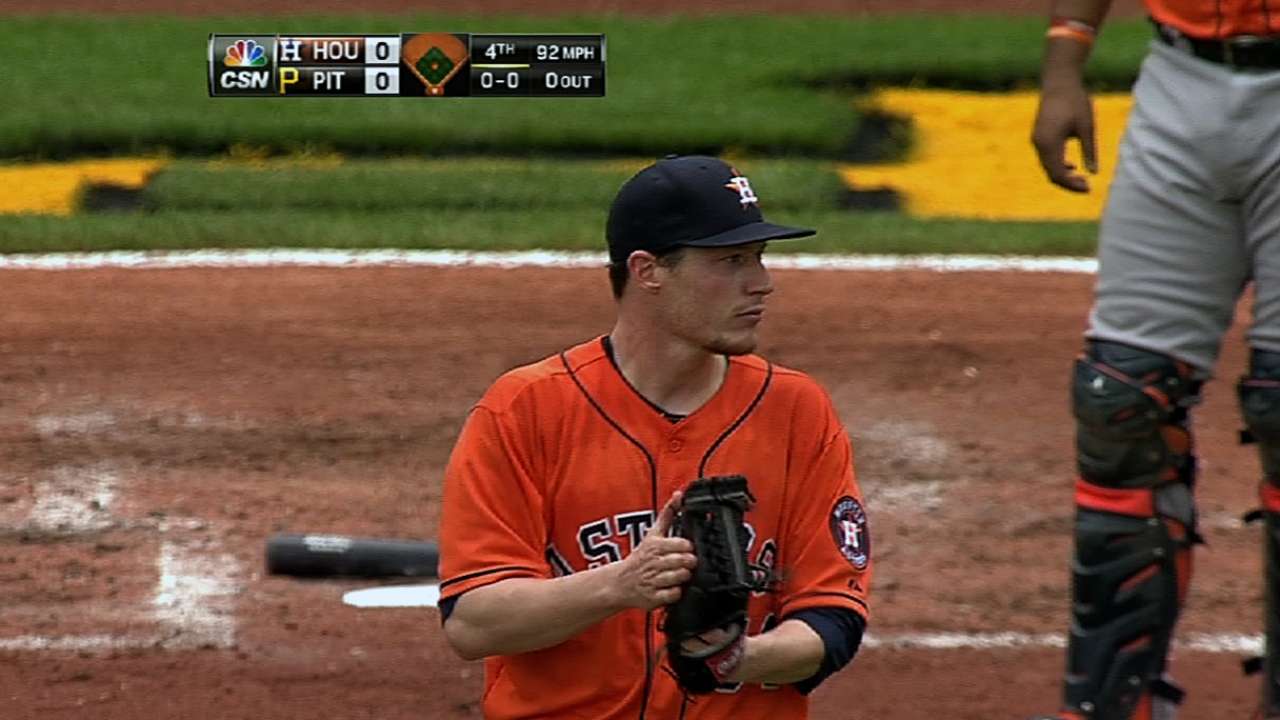 HOUSTON -- Prior to the Astros' game on Sunday against the A's, manager Bo Porter told pitcher Lucas Harrell to come and visit him in the dugout early in the game for a heart-to-heart talk. Harrell was coming off a frustrating outing in which he couldn't escape the second inning, and the first-year skipper wanted to provide words of encouragement.
"It wasn't anything specific," Porter said. "It has more to do with the maturity level it takes to play at this here level and understand that things aren't always going to go the way you want them to go. You find out more about yourself when times are hard than you do when everything goes well."
Harrell was clearly frustrated when the left the game, and Porter said he talked to the right-hander about channeling his emotions.
"I was just explaining to him he has tremendous talent and an opportunity to be an elite starter in this league, but controlling your emotions and understanding taking care of things you have control over will go a long way in determining whether or not you're going to reach your potential," Porter said. "I told him, 'As your manager, my No. 1 job is to do everything I can to help you play to your potential, and if I see you doing something that's not going to allow you to do that, I'm going to advise you accordingly.'
"It was a great conversation, and he understood exactly where I was coming from. Like I told him, 'I'm here to help you. I'm on your side and we're on the same team. If I see something I can believe can help you, it's my job to bring it to your attention.'"
Porter said talking to a player during the game can make the player feel more at ease.
"If you get a natural setting, it lessens the heightened intensity of the situation, and I found those conversations are a little bit more receptive and better conversations than if you set it in a closed-door room," he said.
Brian McTaggart is a reporter for MLB.com and writes an MLBlog, Tag's Lines. Follow @brianmctaggart on Twitter. This story was not subject to the approval of Major League Baseball or its clubs.