Porter to give Castro more starts as DH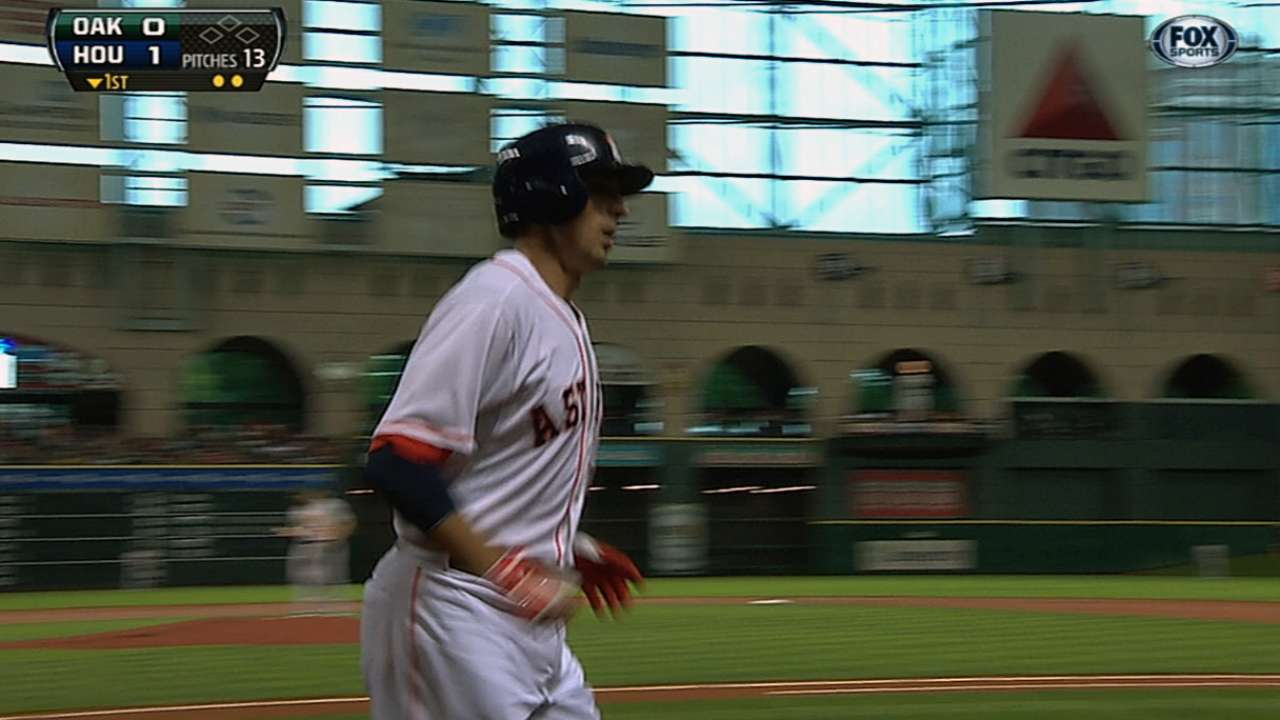 HOUSTON -- Astros regular catcher Jason Castro is settling in to a new part-time position: designated hitter. Castro was the DH on Sunday against the A's, and Houston manager Bo Porter said that the role could be a more common sight as he tries to protect Castro's health.
Castro tore an ACL and a meniscus in his right knee during Spring Training in 2011, missing that entire season as a result. He also missed time last year with soreness in the same leg.
Sunday marked Castro's fifth time at the DH spot this season. He was just 1-for-16 with one RBI in his first four starts as designated hitter. Porter said he made a promise to Castro in Spring Training to keep him healthy and allow him to catch as many games as possible.
"Some days that means he'll DH, because I want to give him that rest and still keep his bat in the lineup," Porter said. "That's one of the advantages of being in the American League, moving the DH around. Catching is the most difficult position to play every day at the Major League level. It's taxing to the body to get back there and squat all night. It's taxing mentally, too, because you have to know your own pitchers, call a game and respond to each batters' tendencies. You need a break sometimes."
Castro said his surgically repaired knee has given him no problems this year, but he's comfortable with his duty as a spot starter at designated hitter.
The former 2008 first-round Draft pick leads the team with 13 doubles and hit two home runs against Oakland on Saturday night.
Brian McTaggart is a reporter for MLB.com and writes an MLBlog, . Chris Abshire is an associate reporter for MLB.com. This story was not subject to the approval of Major League Baseball or its clubs.