J.D. showing he belongs in Astros' lineup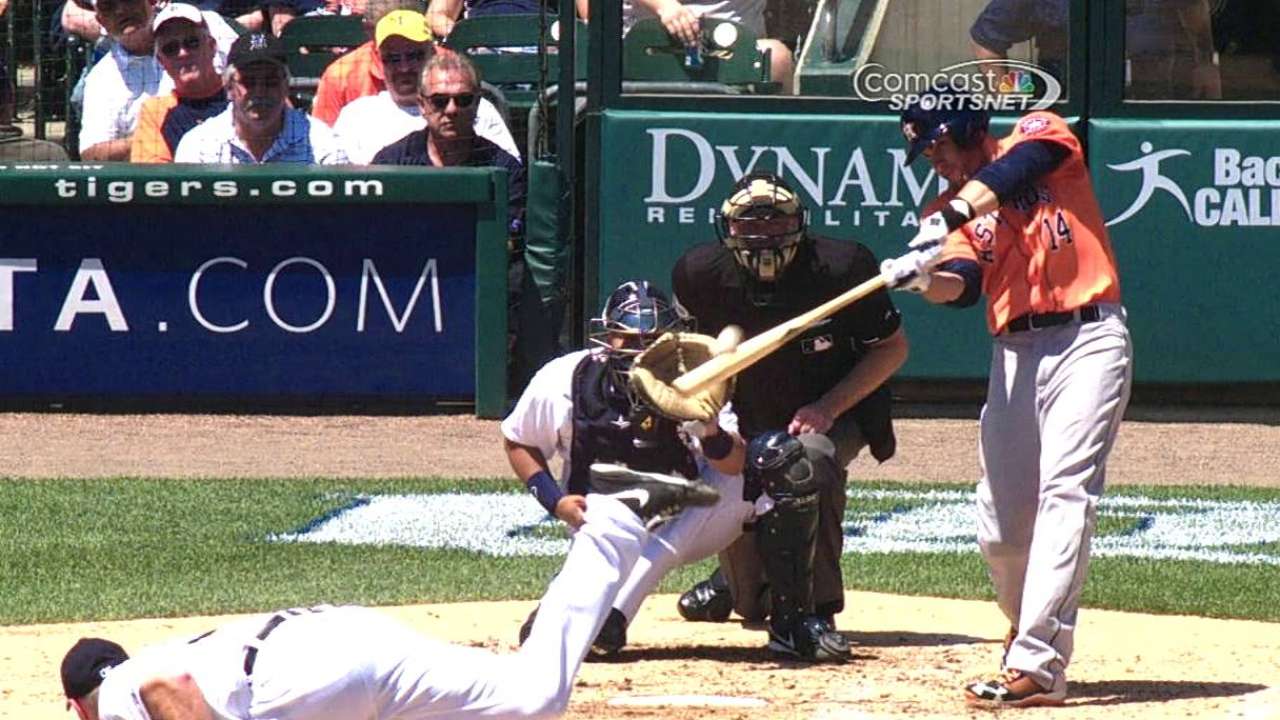 DETROIT -- It's only been two days since manager Bo Porter named J.D. Martinez as one of his three everyday outfielders. Already, the Astros are beginning to see the benefits of the move.
The 25-year-old had four hits in the previous two games entering Wednesday's series finale in Detroit. Three of those hits were doubles, all off a pair of the American League's most talented pitchers in Anibal Sanchez and Doug Fister. On Wednesday, he hit a three-run homer off Tigers right-hander Max Scherzer.
Martinez said knowing he's in the lineup, no matter his performance in the previous game, has made a world of difference.
"Absolutely. That plays a huge role," he said. "It always seems like, at least a lot of the time, it's been where if you have a bad game, you don't know if you're going to be in there tomorrow. It's a relief not to have to worry about that as much."
After posting an 0-for-3 against the Angels on Thursday, Martinez saw his average fall to .218 and was benched for the following two games against Texas. He started the series finale Sunday, but went 0-for-4.
With consistent time in the lineup, Martinez feels he's beginning to see pitches better. That was most evident during an 11-pitch at-bat against Fister in the second inning on Tuesday. He battled Fister before poking a two-run double down the left-field line on a 77-mph curveball.
At-bats such as those are the ones Porter believes Martinez is regularly capable of.
"He's one of those guys that when he gets going, he can get going. He's a run producer," Porter said, "and again, that's led to the decision of giving him an opportunity to play every day. We believe he's a guy that can be a middle-of-the-order run producer, and we'll see where it goes."
Anthony Odoardi is a contributor to MLB.com. This story was not subject to the approval of Major League Baseball or its clubs.