Porter names three regular outfielders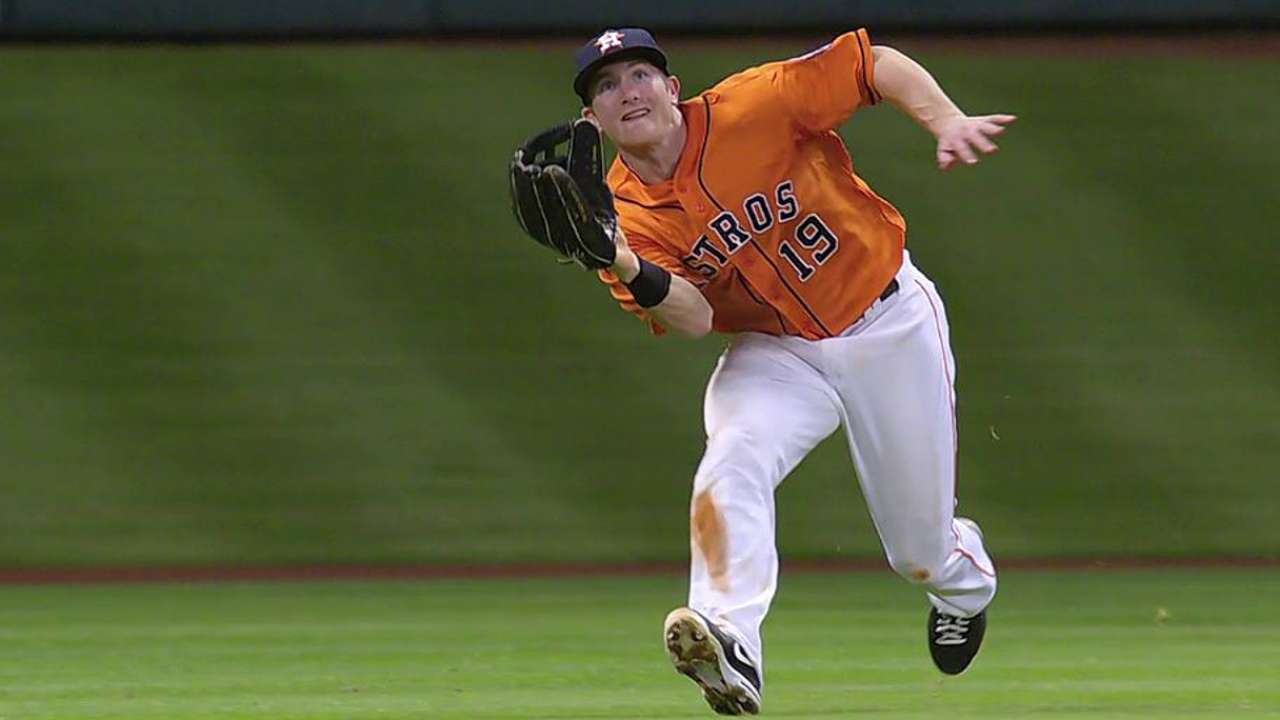 DETROIT -- Manager Bo Porter knows he has at least two everyday players in third baseman Matt Dominguez and second baseman Jose Altuve. He wants to discover if he has the same in his outfielders.
That's why the manager named Robbie Grossman, J.D. Martinez and Jimmy Paredes the team's three regular starters, rather than continue shuffling the trio in and out with Trevor Crowe and Brandon Barnes.
"They're going to get the bulk of the playing time," Porter said on Monday, "so that I, as a manager, can make a definitive decision as a manager to answer the question: Can this guy or can that guy play every day at the Major League level?"
Porter said answering that question's been the goal since entering the season.
So far, the verdict is still out. Grossman entered Monday hitting .194 in 17 games this season, but he singled to lead off Monday night's 7-2 loss against Detroit and finished 2-for-4 with an RBI an a run. Martinez was hitting .203 in 19 games, and also went 2-for-4 on Monday, and Paredes stood at .182 through six, and was 1-for-3 with a walk.
Porter needs a bigger sample size.
"We're going to give those guys a chance to prove it one way or another, "Porter said. "Because I don't have enough information at this point in the season."
He also said it doesn't necessarily mean Crowe and Barnes won't ever see the field.
"I took the opportunity to talk to Barnes and Crowe today to let them know my decision," he said. "I told them I'm not going to leave them sitting for long periods of time."
Anthony Odoardi is a contributor to MLB.com. This story was not subject to the approval of Major League Baseball or its clubs.