Astros take first trip to Comerica as AL team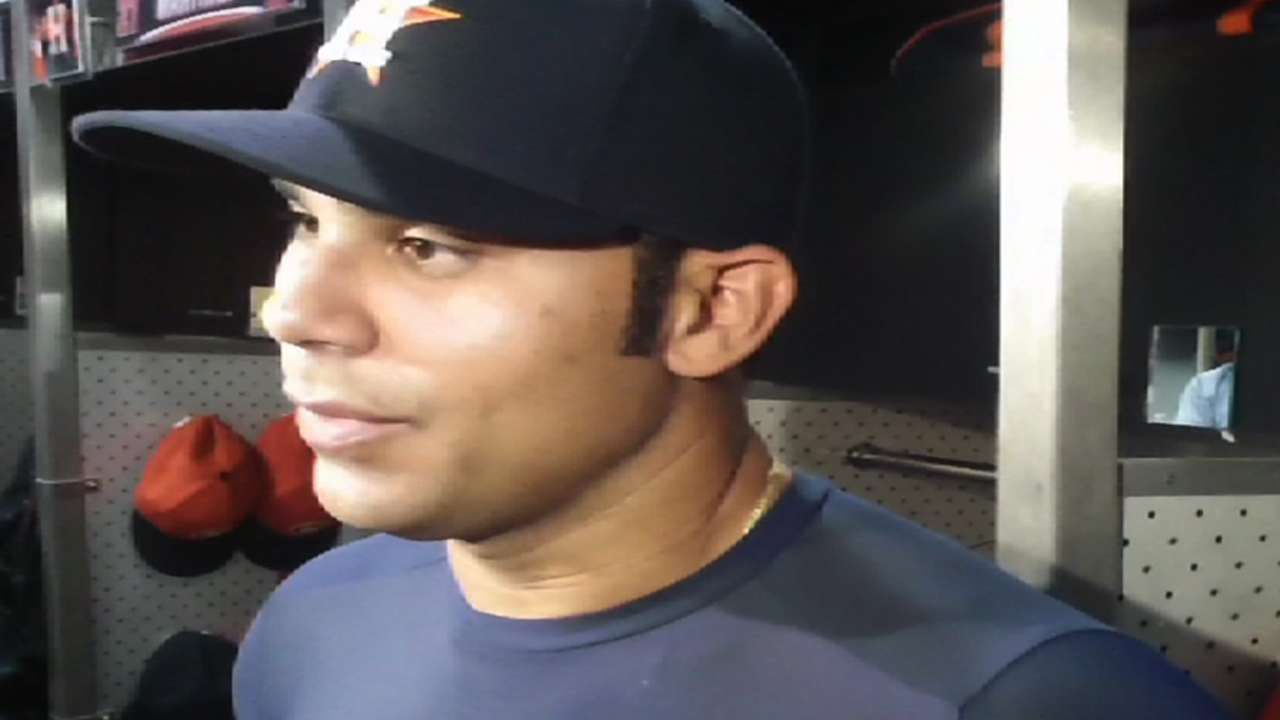 DETROIT -- The last time the Astros played a game in Comerica Park, Roger Clemens, Andy Pettitte and Wandy Rodriguez were the team's starting pitchers.
It was seven years ago when Houston last traveled to Detroit -- a year in which they finished second behind the Cardinals in the National League Central.
Times have certainly changed, as the team has since moved to the American League and, entering play on Monday, had baseball's worst record at 10-28.
For the Astros, a 7-2 loser Monday night, perhaps their biggest asset in the series will be Carlos Pena. The 34-year-old first baseman and designated hitter considers Detroit something of a second home. He spent four years playing for the Tigers, from 2002-05.
"I've spent a big part of my career here in Detroit and I have many memories," he said. "I'm so grateful for the opportunity they gave me when I was younger. It's just always good to come back and see old friends. It's just got a special place in my heart."
That experience in Comerica Park could actually prove useful in the series, as very few of his current teammates have played there.
"It plays big," he said, "especially to center field. Similar to our home park in Houston."
The distance to straightaway center field is 420 feet, second to only Minute Maid Park (436) in the Majors. The Red Sox also have a triangle which juts out to 420, but it's a much smaller area.
It provides a unique challenge for the outfielders, but it has the batters such as second baseman Jose Altuve excited to take his hacks.
"It's pretty big. A lot of room to hit the ball," said Altuve, who entered the game tied for third in the AL in hits (51) with Baltimore's Adam Jones. "I feel really good once I [took] my [batting practice], and I really like the field."
Anthony Odoardi is a contributor to MLB.com. This story was not subject to the approval of Major League Baseball or its clubs.