Gonzalez turns outing around in a hurry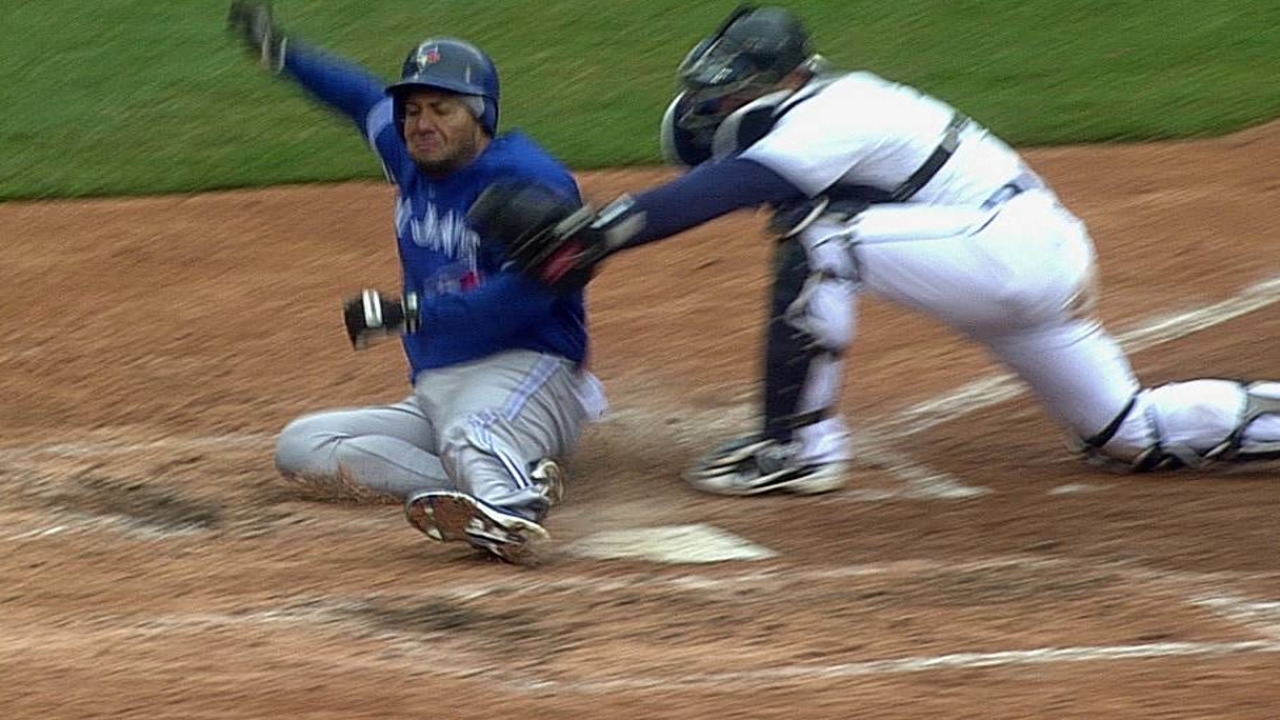 DETROIT -- Edgar Gonzalez's return to the Astros appeared to be heading for disaster.
The 34-year-old reliever, who appeared in six games for the club last season and was re-signed when the team designated Philip Humber for assignment, allowed four runs in his first inning back with the team, against Texas on Sunday.
The inning included a leadoff homer by Leonys Martin and was capped by a three-run blast from Adrian Beltre to make the score 12-1.
However, the right-hander recovered and fired three scoreless innings after that, retiring nine of the final 11 batters he faced.
Gonzalez admitted to being a little bit nervous and unsteady with his first pitches, but he was more shocked with the aggressiveness of the Rangers' hitters with a seven-run lead.
"The score was like 8-1 and I didn't know they were going to swing at every pitch," he said. "I thought they were going to wait a little bit and see how I'm throwing, but no, they just swing at everything.
"They surprised me a little bit, but after that I made an adjustment and started throwing different the last three innings. So that made the difference."
The damage had already been done against Texas, but his recovery gave the bullpen a much-needed rest before what could be a busy series against Detroit.
Anthony Odoardi is a contributor to MLB.com. This story was not subject to the approval of Major League Baseball or its clubs.