Humber takes move to bullpen in stride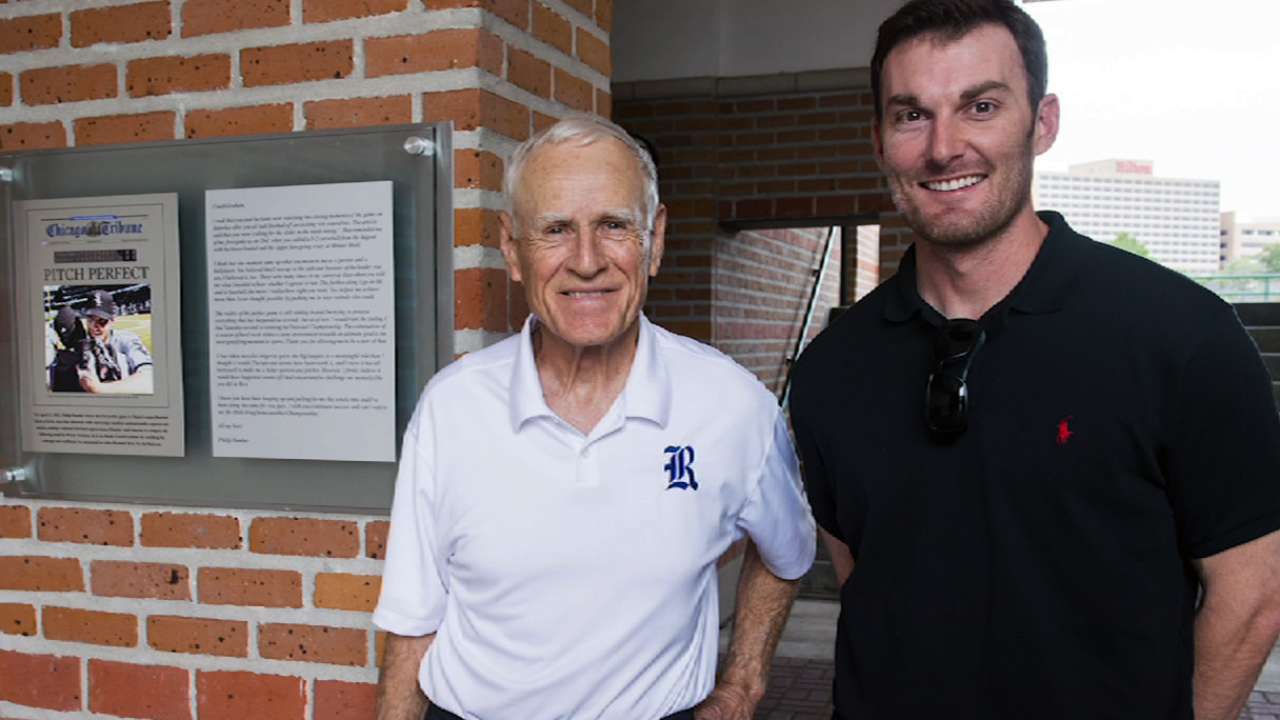 HOUSTON -- Astros pitcher Philip Humber, who was told Wednesday by manager Bo Porter he was being moved from the rotation to the bullpen, was disappointed but understands the team's decision. Humber is 0-7 with an 8.82 ERA in seven starts, including a 16.20 ERA in his last four.
"It's fine with me," he said "To me, I'm looking at it as an opportunity to take a step back and there are some things I need to get better at. It will give me a chance to work on that and help the team however I can."
Humber took advantage of Monday's day off to meet with Rice University coach Wayne Graham, who won his only College World Series title when Humber went the distance in the title game against Stanford 10 years ago.
"A lot of things he told me were the same things these guys told me, and I guess I was in a different frame of mind and more open to suggestions," Humber said. "I've been kind of down on myself. I didn't think my stuff was very good this year and kind of focused on that, rather than really just making pitches down the zone. My stuff's going to get better, but right now it is what it is. Whatever your stuff is, if you're throwing it up in the strike zone, it's going to get hit hard. That's what I want to get better at is locating all my pitches so I can get guys out. That's the main thing."
Humber made 10 relief appearances last year after the White Sox moved him out the starting rotation, so he's no stranger to what needs to be done out of the bullpen.
"For me, it's a matter of getting right and getting more opportunities to get in there," he said. "I need to get better. That's the main thing, that's what I'm focused on, wherever I'm at -- rotation or bullpen. I've got to pitch better and I'm not satisfied with what I've done so far, so I'll keep working at it."
Brian McTaggart is a reporter for MLB.com and writes an MLBlog, Tag's Lines. Follow @brianmctaggart on Twitter. This story was not subject to the approval of Major League Baseball or its clubs.