Lyles, Keuchel give Astros immediate boost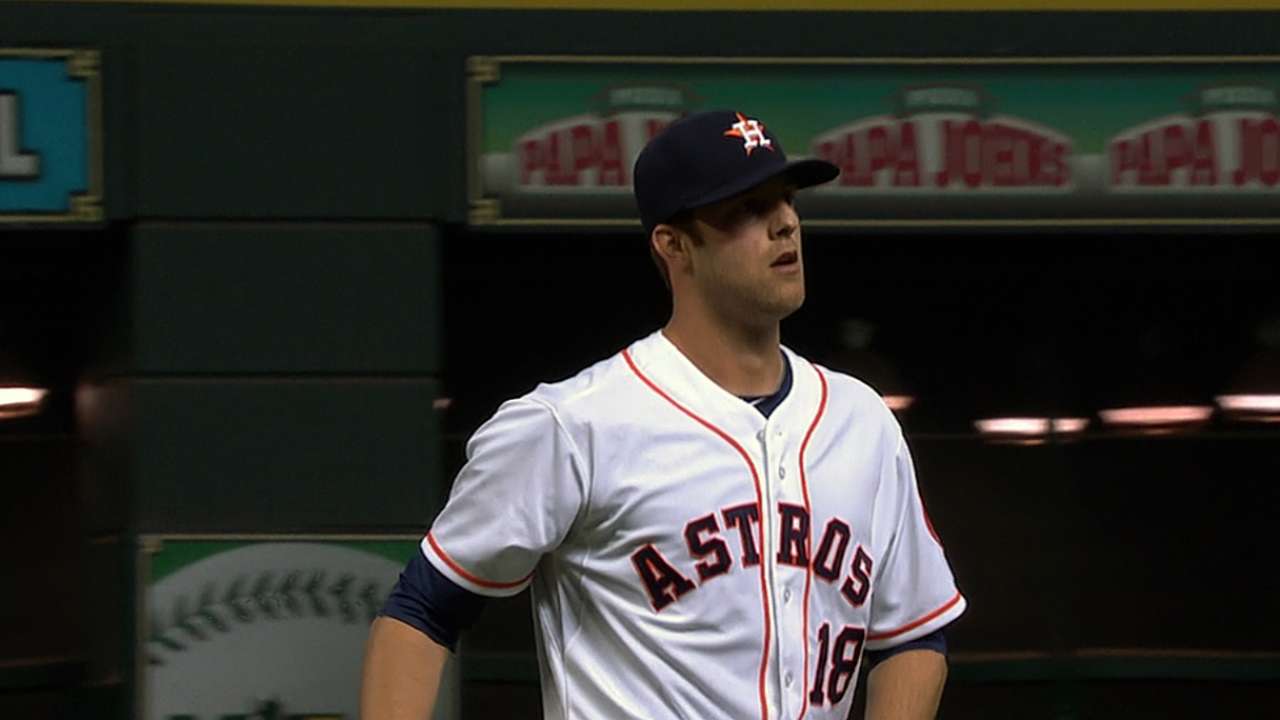 HOUSTON -- The timing couldn't have been better for the Astros to make the call to Triple-A Oklahoma City on Thursday, as pitchers Jordan Lyles and Dallas Keuchel were brought up just in time to give the team a few much-needed innings.
Lyles started Thursday's, 7-3, 14-inning loss to the Tigers, working five strong innings. But manager Bo Porter went to his strengthened bullpen, unaware of what was to develop.
Seven hurlers -- Travis Blackley (1 1/3 innings), Paul Clemens (2/3 of an inning), Hector Ambriz (2/3 of an inning), Wesley Wright (two batters), Jose Veras (1 1/3 inning), Keuchel (4 1/3 innings), and finally Jose Cisnero (2/3 of an inning) -- paraded to the mound, in order following Lyles, over the final nine innings of the marathon affair.
For eight innings, they collectively held the Tigers to just one run. It was in Keuchel's fifth inning of relief that things unraveled. Still, Porter said he was grateful for their extended work.
"Can you imagine what would happen if we hadn't made those moves?" Porter said. "We would have had to make three moves today."
How does that leave the bullpen for Friday's second game of a four-game series with Detroit?
"We have Bud [Norris] going [Friday]," Porter said. "Cisnero is available, Blackley is available. Ambriz and Veras are available. I think we'll be fine."
Porter indicated the Keuchel and Wright were not available.
Glenn Sattell is a contributor to MLB.com This story was not subject to the approval of Major League Baseball or its clubs.