Given reprieve from catching, Castro starts at DH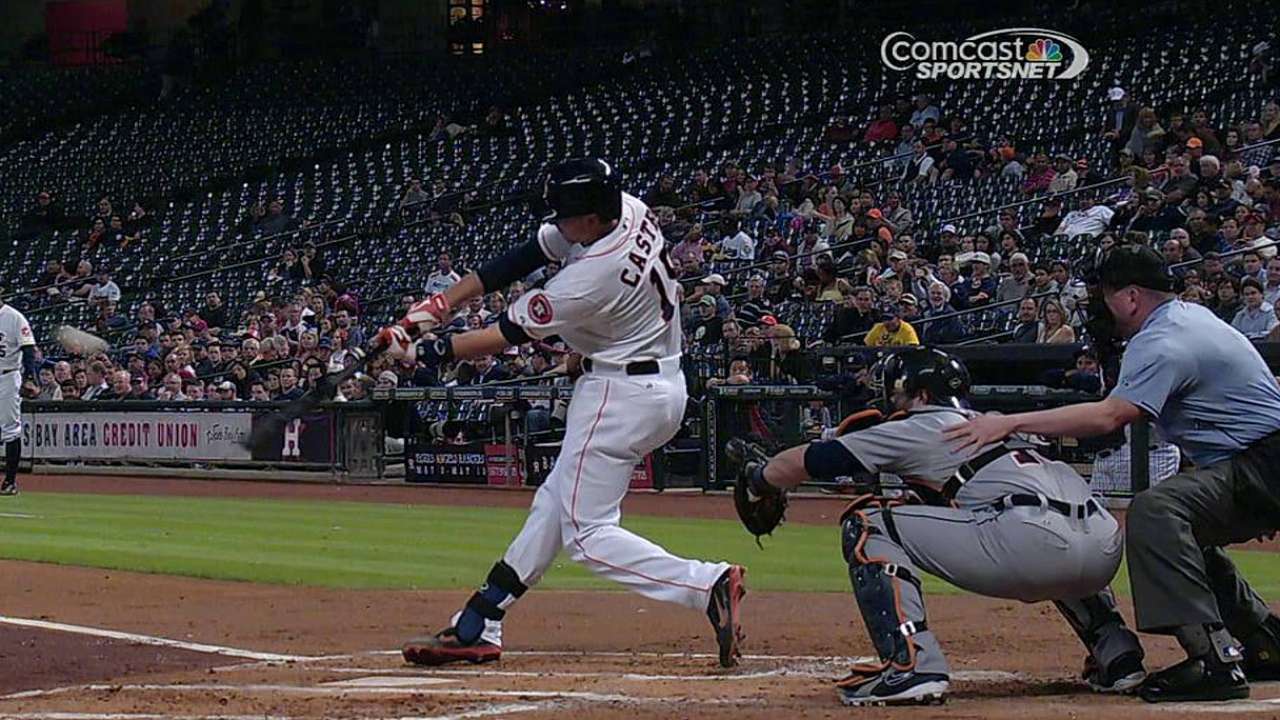 HOUSTON -- Jason Castro remained in the Astros' lineup on Friday, but not behind the plate. Castro was penciled in as the designated hitter.
"He's been swinging a great bat," manager Bo Porter said. "After a long flight home from New York and 14 innings yesterday, I just felt like it was an opportunity for him not to catch [tonight]."
Carlos Corporan got the start behind the plate for Friday's game.
"In the limited chances he's had, he has swung the bat well, also," Porter said. "Getting both of those bats in the lineup should help us tonight."
Porter noted that Corporan's sore hamstring was improved.
"He's fine," Porter said. "It was sore for a couple of days. But the trainers have given good reports and he's ready to go."
Astros catchers entered Friday leading the American League and second in the Majors with a combined .307 batting average. Castro was on a career-high nine-game hitting streak (14-for-36), while Corporan was hitting .471 (8-for-17) in his last five games.
"I've just been feeling real comfortable in the box," Castro said. "I've been trying to build off what I was doing in Spring Training with a little adjustment in my swing. I've been real happy with the way it's been going. It's something that I don't have to think about anymore. It's more of a naturally integrated part of my swing now."
Though he didn't know he was part of the top hitting catching corps in the league, Castro said his counterpart has more than done his share.
"Corp does a tremendous job of stepping in," Castro said. "On his days to play he's more than ready. He's done it offensively and defensively.
"We have a really good relationship, so we kind of go back and forth with each other. He's a fun guy to work with."
Glenn Sattell is a contributor to MLB.com This story was not subject to the approval of Major League Baseball or its clubs.