Porter confident Lyles can anchor rotation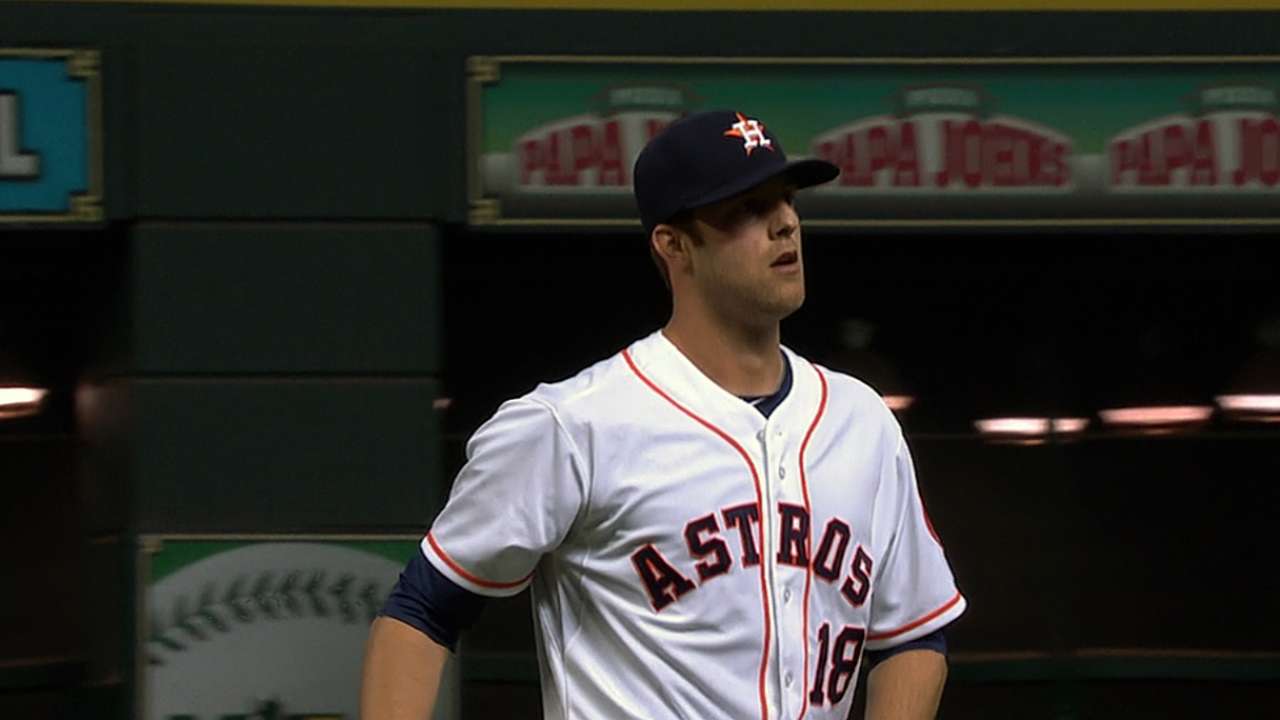 HOUSTON -- The Astros' pitching staff is last in the Major Leagues with a 5.42 team ERA, but manager Bo Porter is hoping Thursday's starting pitcher, Jordan Lyles, who was called up from Triple-A Oklahoma City, can provide some answers following his "false start" to the 2013 season.
"We had high hopes going into Spring Training that he was going to be a part of our rotation," Porter said. "Things didn't work out that way in Spring Training. I think that has motivated him to get down to Oklahoma City and take care of the things they need to take care of.
"From a mental standpoint, when guys take one step back, it allows them to take three steps forward."
What are those things?
"Attacking the strike zone, using his secondary pitches," said Porter, who added that he has the utmost confidence that Lyles will, indeed, help shore up the starting rotation. "I think that we're going to see the guy that we all believe is a front-of-the-rotation starter."
Porter said he was particularly interested in Lyles' command of his fastball.
"His secondary pitches are good enough to where he can throw them in any count," Porter said. "It's not just throwing strikes; it's getting ahead with your fastball or putting yourself in position where you can throw your secondary stuff and you can get a swing and miss throwing it out of the zone, because you've established the fact that you're not only going to throw it for strikes, but you can also throw it for balls when you're trying to get [the hitters] to chase."
In Thursday's 7-3 loss, Lyles went five innings, yielding six hits and one walk. He gave up two runs, both earned, and struck out six. He did not figure in the decision.
Glenn Sattell is a contributor to MLB.com. This story was not subject to the approval of Major League Baseball or its clubs.