Porter respects umpires, but willing to argue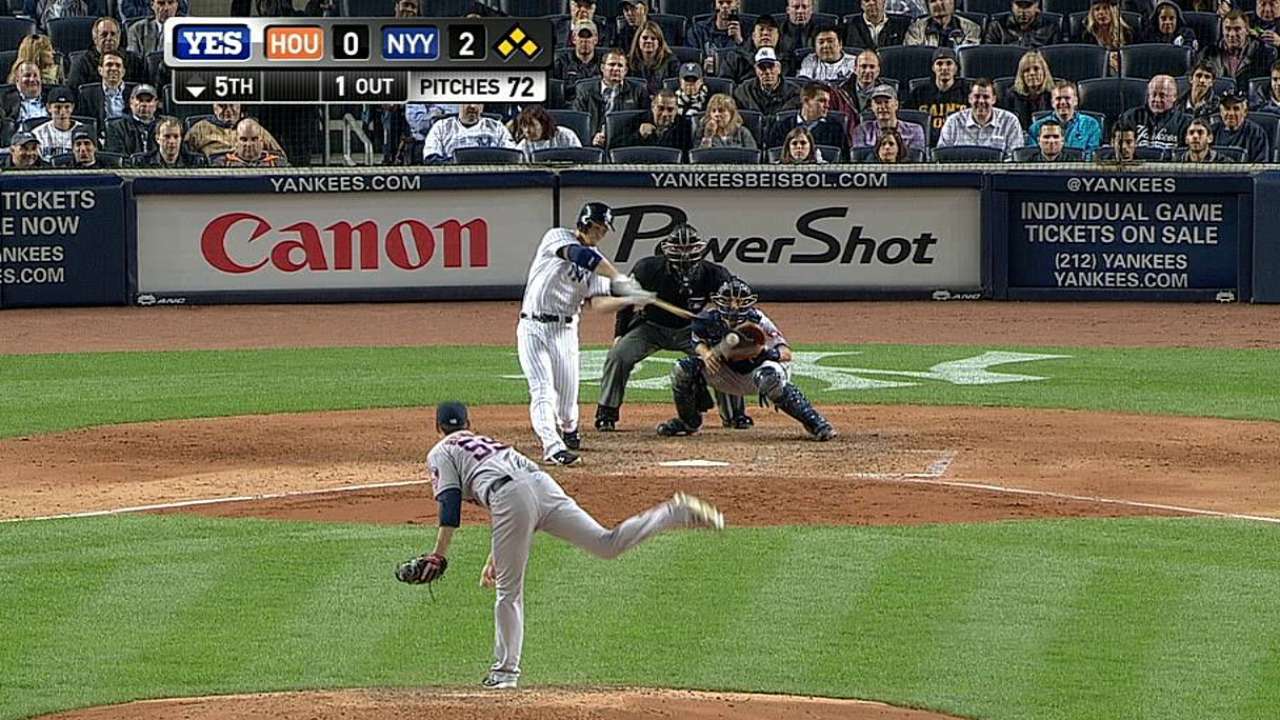 NEW YORK -- Astros manager Bo Porter has yet to be ejected from a game by an umpire in his brief managerial career, but he had one of his most animated arguments at a critical juncture of Tuesday's 7-4 loss to the Yankees. Porter thought the Astros had turned an inning-ending double play in the fifth, but a safe call at first allowed a run to score.
Porter said he'll always take up for his team and his players on close plays, and he said he asked first-base umpire Cory Blaser if he was sure he got the call right.
"One, you have [pitcher] Philip Humber out there and he's giving it everything he has," Porter said. "We intentionally walk a guy to set up the double play and you get the ground ball and it's bang-bang. Did I think the guy was out? Maybe, maybe not. But more importantly, I want Philip Humber and the rest of our team to know, and I told the umpire when I got there, I said maybe he was out, but it looked to me like you anticipated him being safe. And don't anticipate."
Porter said Blaser told him he wasn't anticipating the call and that he believed he got the call right, which replays showed he did.
"I respect umpires, and I think that throughout all the times in which I've been in Major League Baseball, there's mutual respect between my relationships with them and their relationships with me," Porter said. "You have to realize that whatever side you're sitting on, you're biased. You want your guy to be safe and their guy to be out. You want the call to go your way, and when you're looking at it, you're always going to see it the way you want to see it."
Porter said he would never get thrown out on purpose just to fire up his team.
"If you need somebody to fire you up in the big leagues, you're in the wrong place," he said.
Brian McTaggart is a reporter for MLB.com and writes an MLBlog, Tag's Lines. Follow @brianmctaggart on Twitter. This story was not subject to the approval of Major League Baseball or its clubs.