Astros laud Collins for 'huge step' toward equality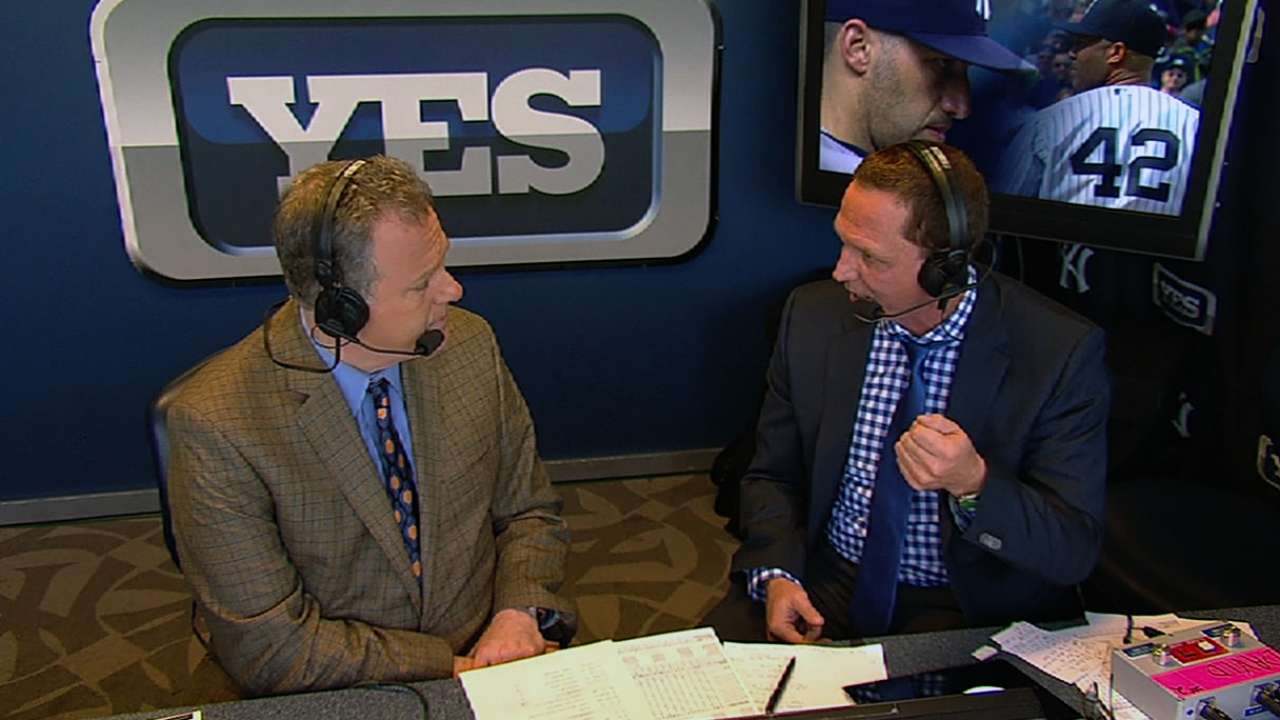 NEW YORK -- Several Astros players threw out their support on Monday for NBA player Jason Collins, who announced he is gay in a Sports Illustrated cover story. He's the first active openly gay athlete in any major U.S. professional sport.
"I think it's a huge step," catcher Jason Castro said. "It takes a pretty brave and courageous person to be the first one. Hopefully, it leads to more guys being comfortable in the fact that once they see that become acceptable by his colleagues and society, it wouldn't be such a bad thing if guys feel comfortable enough to do it. I don't think it should be something they should hide."
Castro believes Major League Baseball players would be accepting of a gay teammate.
"I feel like guys would be comfortable with that," Castro said. "There's no reason why they shouldn't be."
Relief pitcher Travis Blackley went as far as calling Collins a pioneer, comparing him to Jackie Robinson, who broke the color barrier in 1947.
"I think it's impressive that he came out with it, and more power to him for it," Blackley said. "I don't think it's going to be as big of a deal as it might have been 20 years ago. I think he definitely showed guts to come out with that, and I'm sure a weight has been lifted off his shoulders, doing that."
Castro said that baseball players spend so much time with each other on a daily basis, they should be comfortable in their own skin.
"Where we are in societal terms, it's just a matter of time before more and more guys feel comfortable with it, now that Jason came out and revealed his personal life to his teammates and to everybody," Castro said. "I think he's going to be a pioneer in that sense, in that he was the first one to take the step and he might encourage others to be honest and feel comfortable enough to be able to reveal something like that."
Baseball clubhouses are cultural melting pots where men from all over the world spend seven months with each other for several hours a day. Blackley, who's from Australia, said there's no reason gays wouldn't be able to fit in as well.
"There are definitely people who have different stances on that situation, but for me personally, we're here to play baseball," Blackley said. "If the player is supposed to be on this team because he's good enough to play, they can feel safe enough about it all to come out as well."
Astros manager Bo Porter was supportive as well.
"Anybody should be able to live their life in the manner in which they choose to live it," Porter said. "I respect him for his honesty. I don't know Jason Collins, but it wouldn't make me treat him any differently. I believe in fairness and letting people be who they are."
Brian McTaggart is a reporter for MLB.com and writes an MLBlog, Tag's Lines. Follow @brianmctaggart on Twitter. This story was not subject to the approval of Major League Baseball or its clubs.