Prospects helping Astros through rotation woes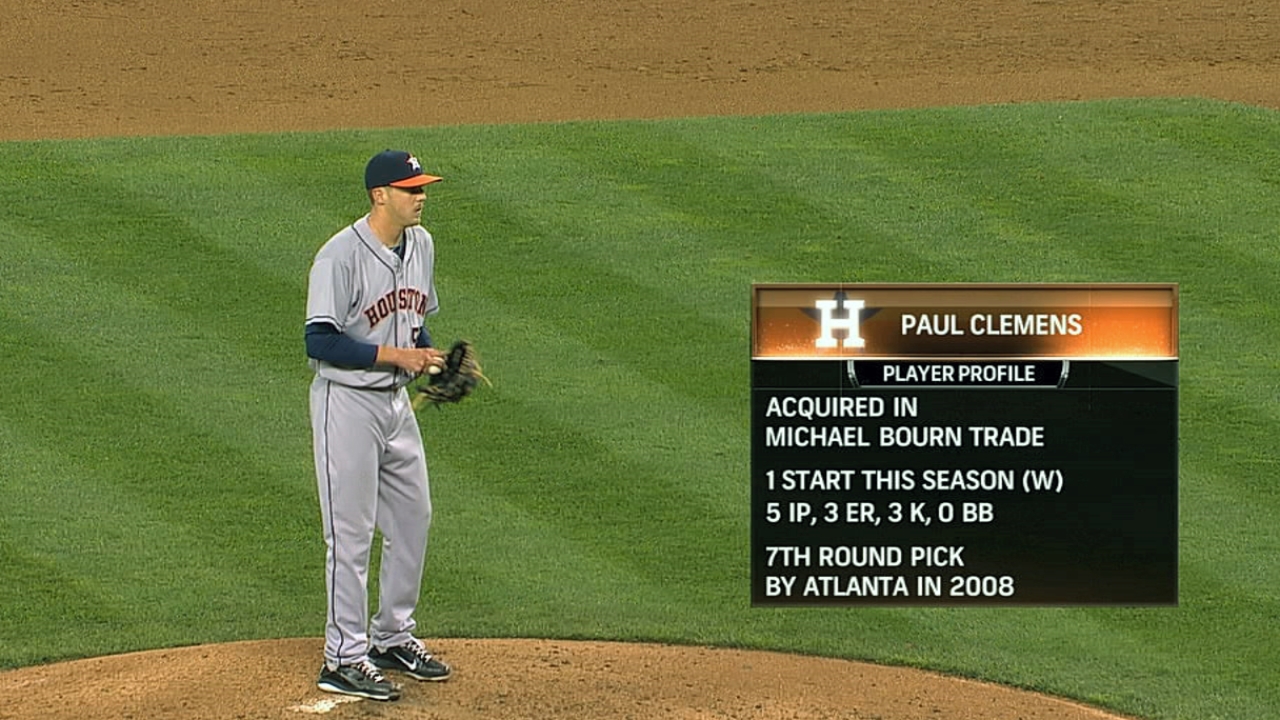 HOUSTON -- Astros general manager Jeff Luhnow admitted Monday that the inability of the team's starting pitchers to work deeper into games in the last week has taken its toll throughout the organization, including Triple-A Oklahoma City, which has shuffled starters to Houston in recent days to provide long relief.
"We can't take too many more hits before we have to go out and make some moves," Luhnow said.
Entering Monday's game against the Mariners, only one Astros starter had pitched into the sixth inning in the team's last six games, with three starters not even surviving the first inning. As a result, Dallas Keuchel, Paul Clemens, Brett Oberholtzer and Jose Cisnero -- each of whom was being used as a tandem starter at Oklahoma City -- have been called up to Houston to provide long relief.
"The Minor Leagues know they're here to support the big league team, and when something happens like what happens to us last week -- that is very unusual where we have three starters who don't get out of the first inning, and that wreaks havoc in the entire system, and the repercussions are felt all the way down," Luhnow said. "Fortunately, having eight starters at Triple-A has actually helped us get through this more easily."
The Astros have been using tandem starters in the Minor Leagues, meaning one starter will begin the game and be followed by another "starting" pitcher. Left-hander Wes Musick and right-hander Ross Seaton have moved into the tandem rotation at Oklahoma City, and Keuchel and Oberholtzer were sent back last weekend after stints in Houston.
"This is unprecedented territory we're in as far as using the bullpen, and we need to dig ourselves out of this hole, and we don't have a day off for a while," Luhnow said. "It's unfortunate Obie couldn't stay longer, but he did what we needed him to do, and we needed somebody that was available for today's game, and so that's why Jose is here.
"It's great these guys get a chance to come up and experience it, and in the case of Paul Clemens, come up and experience it and have success and stay. That's the way you hope the script works. I have a feeling we're going to have a revolving door of starters going back and forth and into our bullpen all year."
Brian McTaggart is a reporter for MLB.com and writes an MLBlog, Tag's Lines. Follow @brianmctaggart on Twitter. This story was not subject to the approval of Major League Baseball or its clubs.