Astros bats have cut down on the strikeouts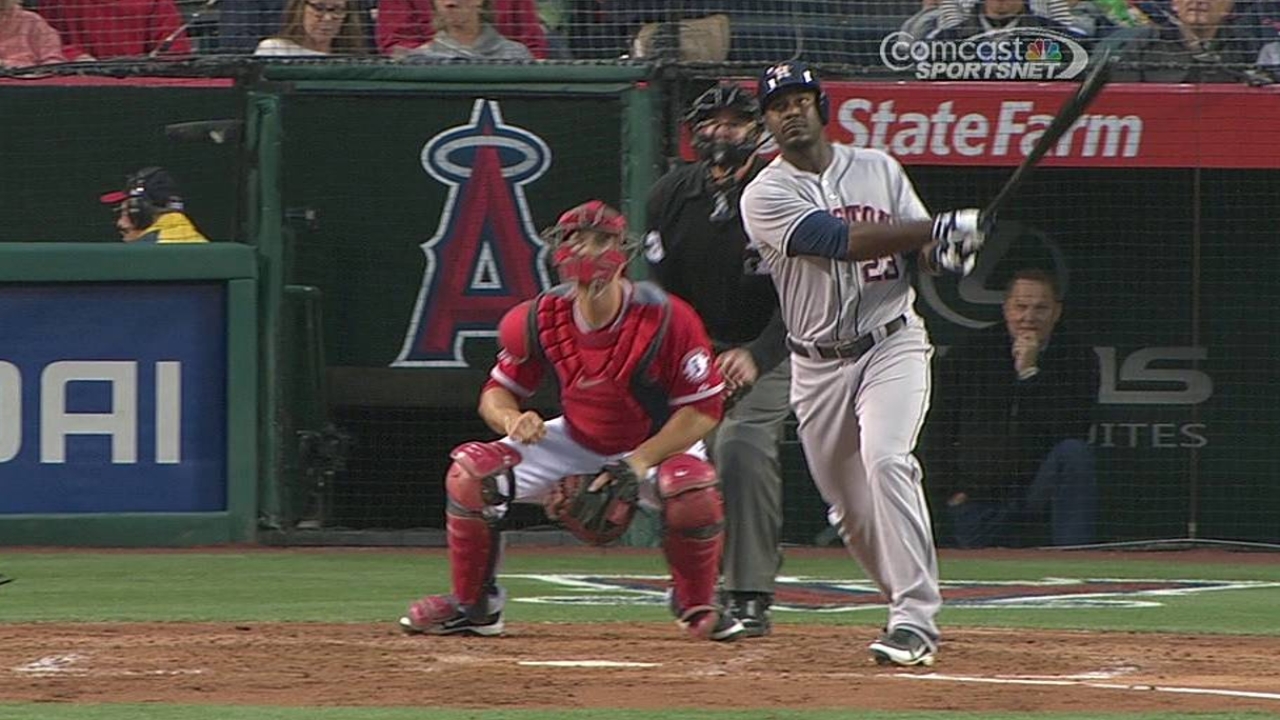 ANAHEIM -- While the Astros' offense still leads the Major Leagues in strikeouts, Houston has cut down its strikeout rate dramatically since the first week of the season, when it was fanning at a record rate.
The Astros struck out 82 times and drew only 10 walks in the first seven games of the season, going 1-6 in that span. They struck out 31 times and drew 16 walks -- a much better ratio -- over the next four games, going 3-1 in that span.
"Early in the year, there was a lot of aggression, and the aggression led to a lot of swings at balls out of the strike zone," manager Bo Porter said. "You're now starting to see guys manage the at-bats and they're locking into the strike zone and they're making the pitchers come back into the strike zone.
"We're just being more disciplined and not expanding the strike zone, and we're getting better pitches to hit."
A great individual example is outfielder Chris Carter, who was hitting .115 (3-for-26) with 13 strikeouts in the first seven games, and entered Sunday hitting .526 (10-for-19) with four homers, seven RBIs and five strikeouts in the previous four.
"He's swinging at better pitches," Porter said. "Early on in the year he was chasing balls down and out of the zone. When you stop chasing those pitches, it's not like they want to walk to you. What happens is you bring them back to the plate. And when this guy gets a ball on the plate, he's a strong man."
Brian McTaggart is a reporter for MLB.com and writes an MLBlog, Tag's Lines. Follow @brianmctaggart on Twitter. This story was not subject to the approval of Major League Baseball or its clubs.