Maxwell thriving behind Altuve atop lineup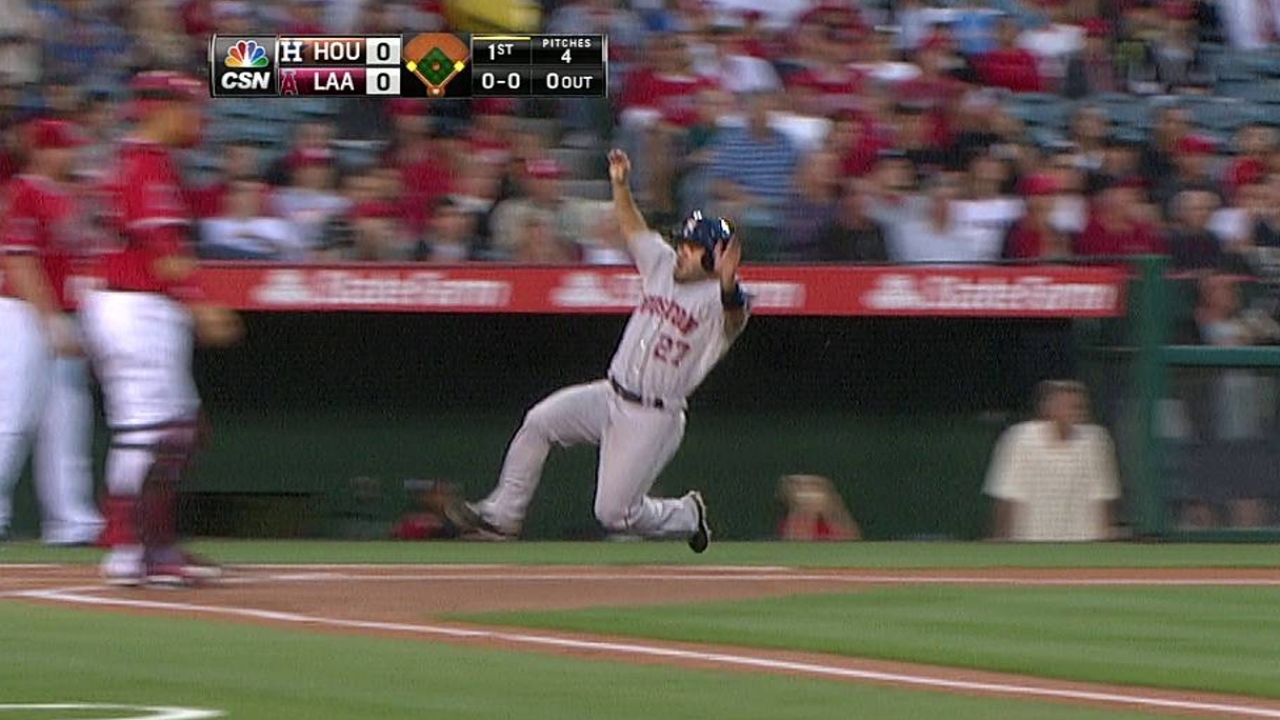 ANAHEIM -- Astros manager Bo Porter seems to have settled on Jose Altuve and Justin Maxwell at the top of the lineup. The pair batted in the 1-2 spots in the order for the fifth consecutive game Saturday, and hitting behind Altuve is an ideal spot for him, says Maxwell.
"For me, it makes me get ready on deck," Maxwell said. "He's not playing around when he gets up there. He's coming to swing the stick. It helps me because I can't be lethargic on my approach. He always keeps me on edge because it could be the first pitch of the at-bat when he gets a hit, or the seventh or eighth pitch. He does a really good job, he's got a great approach, and I try to mimic him in batting practice."
Altuve entered Saturday hitting .364 with five multihit games. He ranked tied for fifth in the American League with 16 hits and tied for sixth in multihit games. Altuve reached base in nine of the Astros' first 10 games this year.
The 6-foot-5 Maxwell can only marvel at what the 5-foot-6 Altuve has accomplished.
"I think the first time I ever heard his name was when I was rehabbing from shoulder surgery [in 2011], and I just happened to check MiLB.com to see what was going on in the Minor Leagues, and I see this Altuve guy is hitting .380 in Double-A," Maxwell said. "I clicked on his numbers, and now it's kind of weird I'm playing with him now. He's got incredible hand-eye coordination. Any time he takes a swing, he puts the barrel on the ball. He's fast, too, so he gets a lot of infield hits and he's got power."
Brian McTaggart is a reporter for MLB.com and writes an MLBlog, Tag's Lines. Follow @brianmctaggart on Twitter. This story was not subject to the approval of Major League Baseball or its clubs.