Porter pulls Martinez after mental error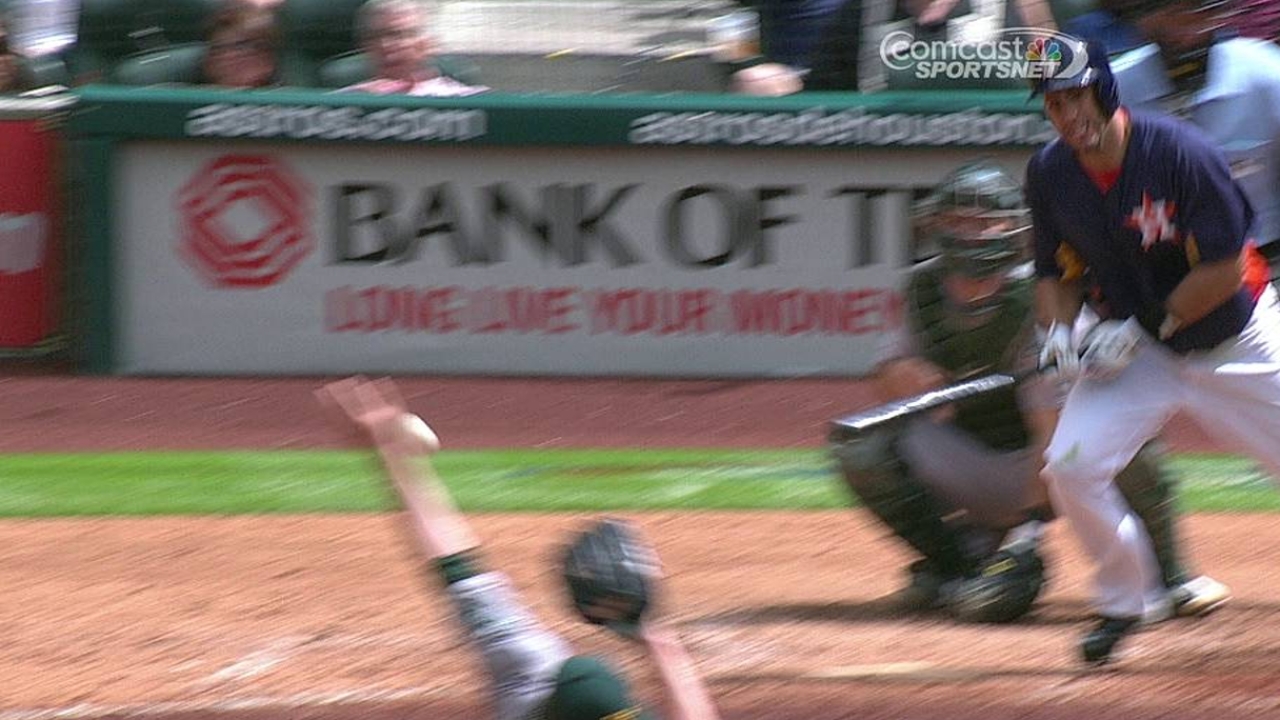 SEATTLE -- Astros manager Bo Porter pulled starting left fielder J.D. Martinez in the middle of the fourth inning Monday night in response to what Martinez later admitted to be a mental mistake during his at-bat in the top of the inning, a popout to second base.
Porter was asked following the Astros' 3-0 loss to the Mariners if Martinez, who was hitting cleanup for the first time this year, had been injured, and he told reporters to ask Martinez what happened.
"That was a manager's decision," Porter said. "You go ask him why he didn't finish the game. I'm actually interested in what he's going to tell you."
Martinez admitted to making a mistake during the at-bat, but wouldn't go much beyond that. He swung at a first-pitch fastball from Joe Saunders and popped out after striking out looking in the first inning. Designated hitter Chris Carter swung at the first pitch the at-bat prior to Martinez, too.
"From a baseball standpoint, I made a mistake today," Martinez said. "I had a mental error going up to the plate and was totally my fault. I understand everything that Bo did, taking me out and everything. I hold nothing against him, in that sense, because what I did was unacceptable and it was just a mental mistake that will never happen again."
Martinez hinted that he went against the approach that was discussed at the hitter's meeting prior to the game.
"It was just something going up to the plate, our plan and everything," he said. "I got caught in the moment and really didn't take a step back. The game was moving quick, and I totally slipped, and I take full responsibility for it."
Martinez has no problem with how Porter handled the situation.
"I completely get it," he said. "I don't want it to come off as me being selfish and not being about the team. That's not what my intentions were. You just get caught up in the game sometimes and you want to go up there and you want to hit so bad and your plan sometimes just flies out the window."
Brian McTaggart is a reporter for MLB.com and writes an MLBlog, Tag's Lines. Follow @brianmctaggart on Twitter. This story was not subject to the approval of Major League Baseball or its clubs.