Porter hopes Barnes' story inspires Astros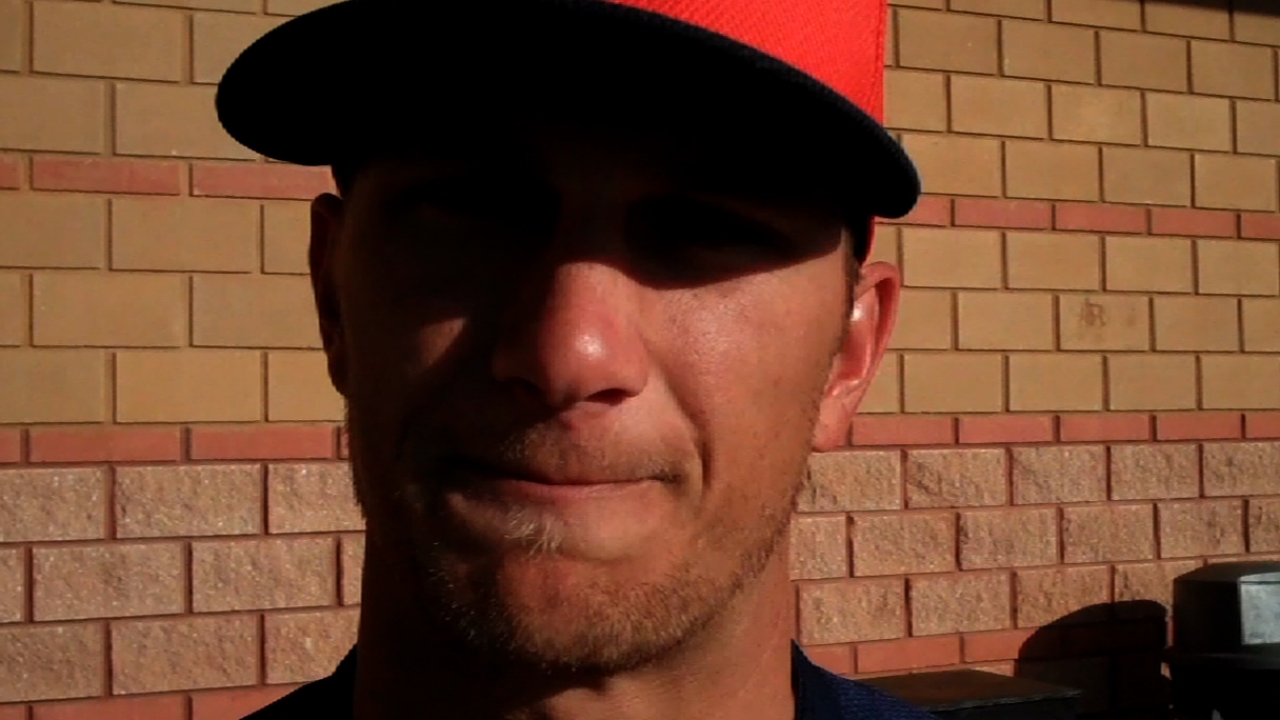 HOUSTON -- Brandon Barnes, who's been in the Astros organization longer than any other current player, was chosen by manager Bo Porter to address the team on Saturday night. Porter wanted Barnes to tell his teammates how hard he had to work to make Sunday's Opening Night lineup.
Barnes, who started in right field for the Astros against the Rangers, was drafted in 2005 but was never considered a big prospect and twice nearly quit the game. But he persevered and made his debut last year and won a spot on the 25-man roster this year with a strong spring.
"I just saw it fitting, with him not only making the 25-man roster, but also being in the Opening Day starting lineup," Porter said. "That's a huge accomplishment for a guy who was once told he wouldn't make it out of A-ball. That speaks to our mantra of defying the odds."
Barnes got in front of his teammates and shared his passion, his story of working through the Minor Leagues and how he refused to give up when others told him he should.
"He completely identified with the theory of 'Ignoring the noise,'" Porter said, citing one of his motivational phrases. "He said if he would have listened to all the things that were said to him, he wouldn't be standing in front of the group as the Opening Day starting right fielder for the Houston Astros."
Barnes, 26, was moved by the gesture.
"It was truly an honor to be able to stand in front of my teammates in there, like Rick [Ankiel] and Carlos [Pena] and the coaching staff we have," he said. "My whole career, I've never given up and people have never thought I would get to the big leagues to get past A-ball, and my hard work has proved that hard work does pay off."
Brian McTaggart is a reporter for MLB.com and writes an MLBlog, Tag's Lines. Follow @brianmctaggart on Twitter. This story was not subject to the approval of Major League Baseball or its clubs.