Porter excited for Astros to kick off 2013
First-year skipper set for Opening Night against the Rangers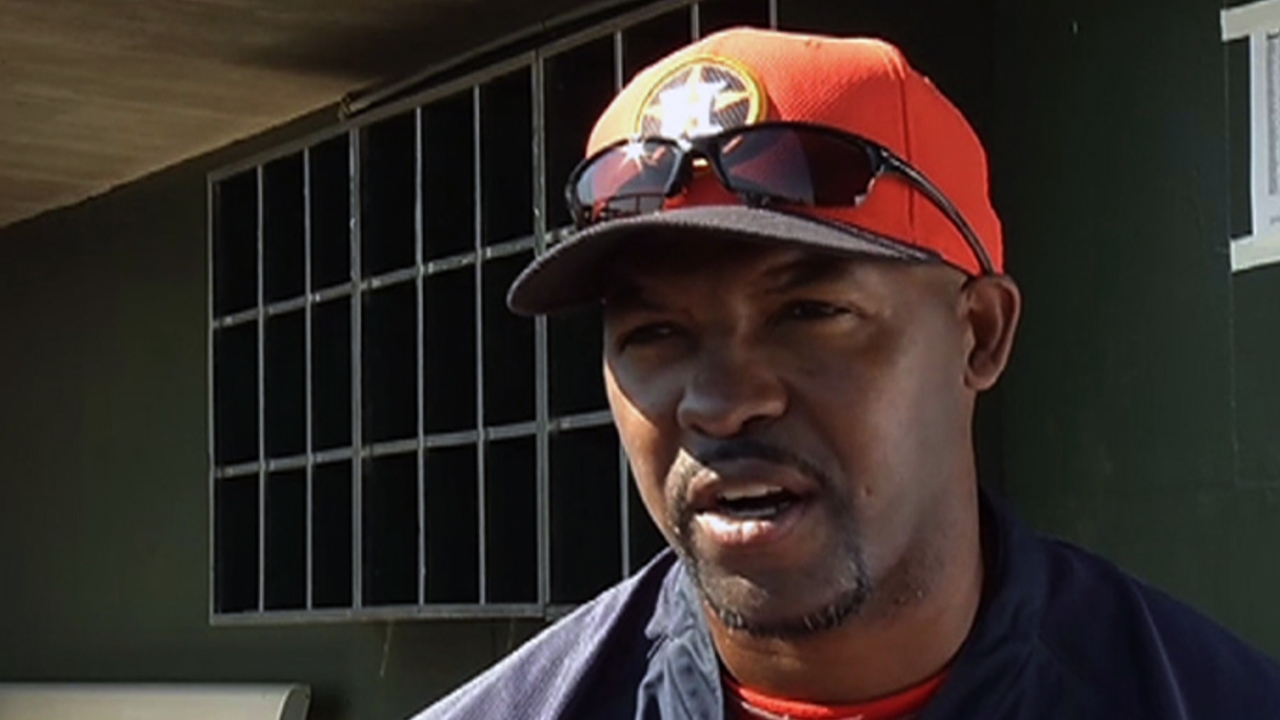 HOUSTON -- Bo Porter will make his managerial debut on Sunday night, when his new-look Astros open the season at home against the Texas Rangers.
Porter, 40, downplayed the significance of it being his first game as a manager in the Major Leagues.
"The Opening Day isn't about me," Porter said. "It's not about me managing my first game. I think it's more special for the city of Houston. They'll have an opportunity to embrace all the great changes being made in this organization. This city deserves a winner."
The fans will be watching the rookie manager, particularly Sunday night on national TV (ESPN).
"I'm humbled to be manager of the Houston Astros," Porter said. "I lived in this city for 16 years, so it is special for me. I don't try to make anything about me. I'm looking forward to the fans getting to see the 2013 Houston Astros. The last few years have not been Houston-like.
"[Opening Day is] no more special than Game 162. It's a game on the schedule. I'm not going to put special emphasis on this game or that game. That's not fair to the players. It's a game on the schedule."
Porter spent the last two years as the third-base coach for the Washington Nationals.
The Astros sport a new uniform, a new game plan designed around building for the future, and new features at Minute Maid Park under a relatively new ownership.
"I'm eager to get back to Houston," Porter said. "The clubhouse looks a lot different. It feels like home. It's a lot brighter. More player friendly. The players like the atmosphere we've created. It's great."
The Astros' management likes Porter as well.
"Bo's got a lot of energy," general manager Jeff Luhnow said. "He's expecting a lot and the players are responding to that. He's a rookie manager who acts like a veteran. He's a natural born leader."
Gene Duffey is a contributor to MLB.com. This story was not subject to the approval of Major League Baseball or its clubs.