Porter considering options for Opening Day lineup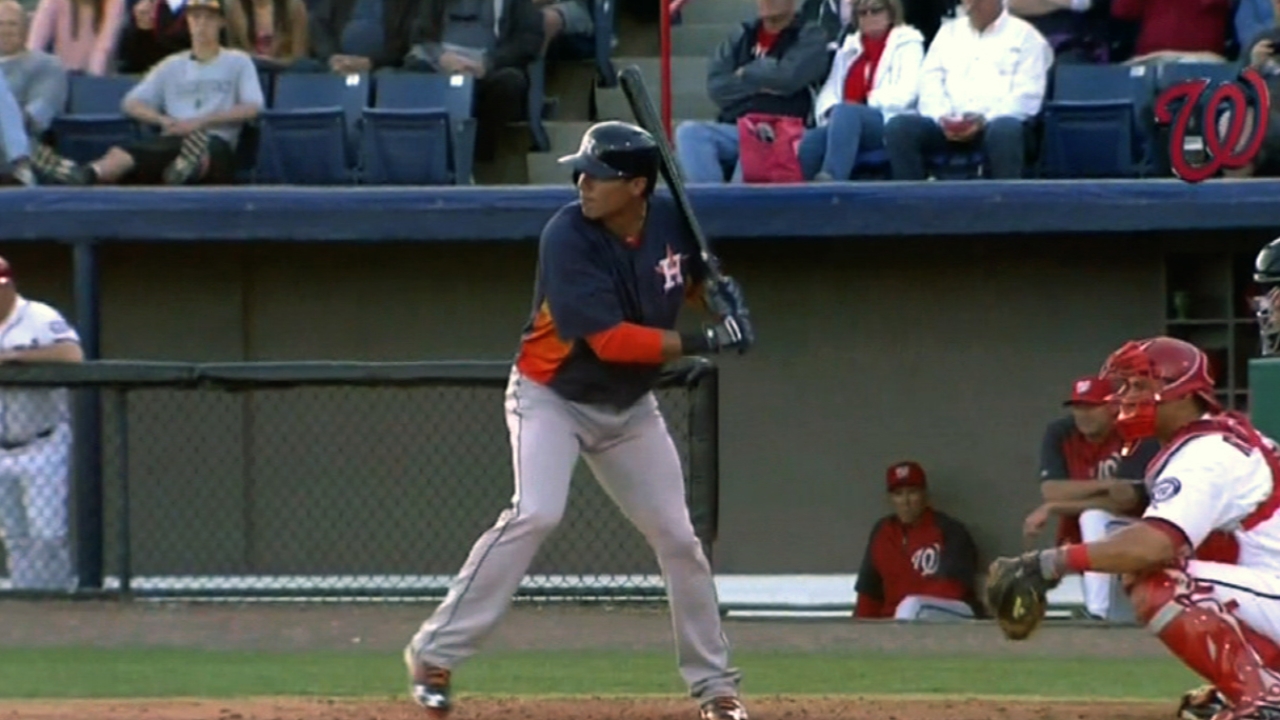 TAMPA, Fla. -- When asked Tuesday if he's settled on an Opening Day lineup, Astros manager Bo Porter said he's still considering different options. In recent days, Porter has been keeping left-handed hitters in the lineup against left-handed pitchers to gauge their ability to hit southpaws.
The Astros will face Rangers left-hander Matt Harrison on Sunday.
Brett Wallace, the likely starter at first base and a left-handed hitter, was in the lineup Tuesday against the Yankees' CC Sabathia. Porter started catcher Jason Castro, a left-handed hitter, against Cardinals lefty Jaime Garcia on Friday.
"We have guys we have confidence in regardless of who's on the mound," Porter said. "But at the same time, we'll look at different matchups and we'll see what's the best thing to do given those matchups."
Wallace often sat against lefties last year and wound up hitting .273 (15-for-55) against southpaws, improving his career average to .241. Castro figures to get plenty of at-bats against lefties considering he's the everyday catcher, and he's a career .148 (8-for-54) hitter against them.
"I know what some of the numbers were before I came in here, but also there were some things I wanted to see for myself and be able to make the evaluation," Porter said. "You look from year to year and guys can get better. You can be looking at numbers that tell you something, but at the end of the day, you start to watch this guy over a four-week period and you go, 'OK, I know what the numbers say, but I know what my eyes are telling me, too.'"
Brian McTaggart is a reporter for MLB.com and writes an MLBlog, Tag's Lines. Follow @brianmctaggart on Twitter. This story was not subject to the approval of Major League Baseball or its clubs.