Astros send 10 players to Minor League camp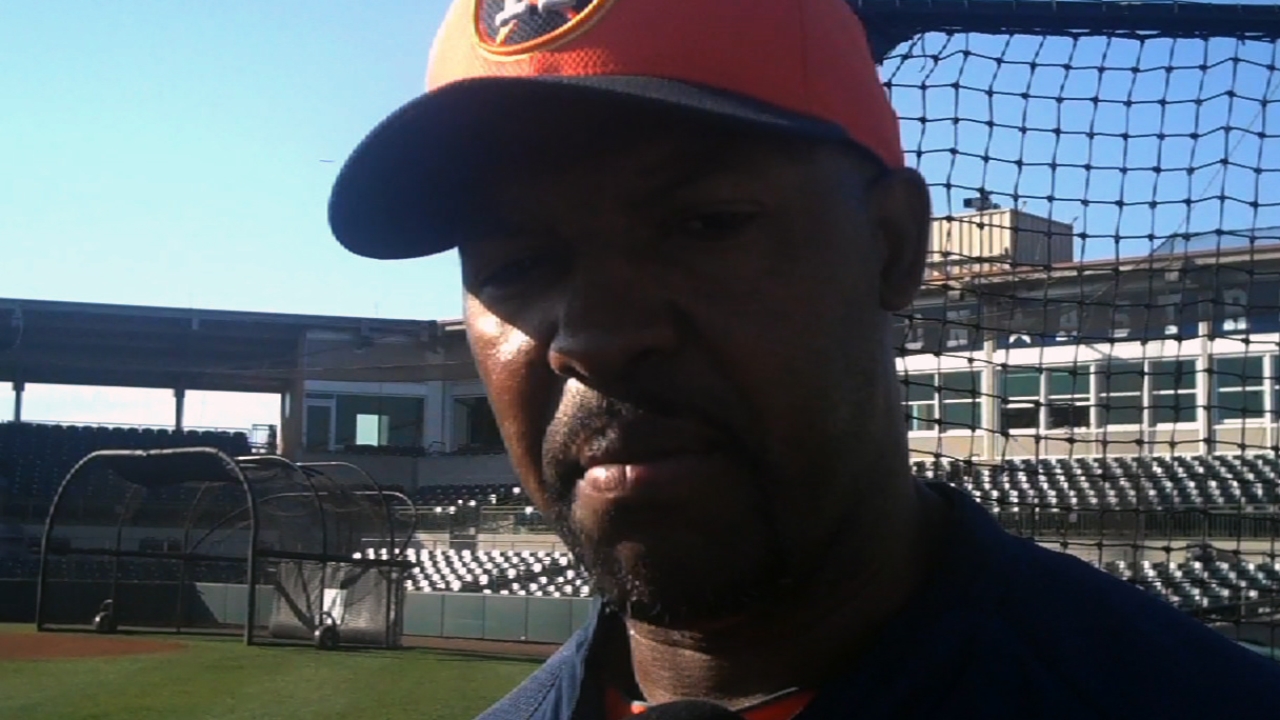 KISSIMMEE, Fla. -- The Astros trimmed their Spring Training roster by 10 players on Sunday morning, optioning outfielders Robbie Grossman and Jimmy Paredes, shortstop Jonathan Villar and pitchers Paul Clemens and Dallas Keuchel to Minor League camp.
Meanwhile, outfielder Che-Hsuan Lin, catcher Carlos Perez and pitchers C.J. Fick, Josh Zeid and Sergio Escalona were reassigned to Minor League camp.
The moves leave the Astros with 39 players in camp two weeks shy of the March 31 season opener against the Texas Rangers (that doesn't include pitchers Jose Veras and Xavier Cedeno, who are competing in the World Baseball Classic).
"We open up two weeks from today, and even though it's a long Spring Training, it feels as though it's gone very quickly," Astros general manager Jeff Luhnow said. "We've got a lot of work to do here. We've got to get down to 25. Pitchers are going longer in games, we've got innings to dole out, we want to see our position players go a little deeper and have a few more at-bats as well.
"A lot of these guys we're sending out today have a bright future in our organization and they know they'll be back. They need to go down and get regular work and go to their respective Minor League locations and show us what they can do. We know the 25 we start with are not the 25 we're going to have all year.
"They've done, by and large, a good job and especially when you have a new staff at the big league level, it's a clean slate for everybody. Everybody gets to know each other, and I think it's been very good for a lot of these players to really take advantage of a clean slate to go out and [impress]. When the time comes, our staff is not going to hesitate to want them back up here."
The moves do little to clear up any of the Astros' position battles they had to start the spring (Keuchel was competing for a rotation spot), and Luhnow expects those decisions will go down to the wire.
"We want to give everybody the opportunity to show us what they have and we want to take into account the historical context of what they've been able to do," Luhnow said. "It's still murky in the rotation and still murky in the outfield and infield a little bit, so we're going to continue to evaluate and use those at-bats and innings for next two weeks to help us make key decisions on the 25."
Brian McTaggart is a reporter for MLB.com and writes an MLBlog, Tag's Lines. Follow @brianmctaggart on Twitter. This story was not subject to the approval of Major League Baseball or its clubs.