Bedard tests himself on mound with positive results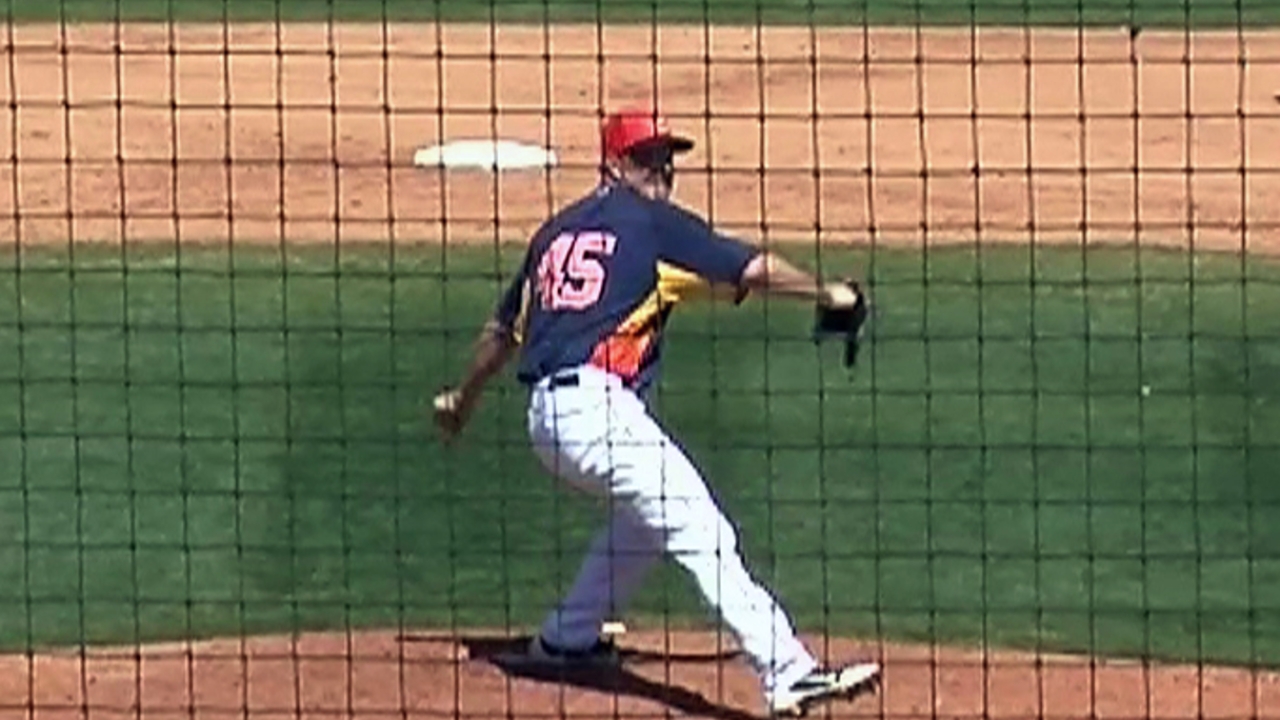 KISSIMMEE, Fla. -- Left-hander Erik Bedard returned to the mound Wednesday, pitching a scoreless fifth inning in the Astros' 9-7 loss to the Nationals.
Bedard, who had been sidelined with a strained right gluteal muscle, gave up a leadoff double and then issued a walk before striking out the next three batters to escape the inning unscathed. Following the outing, Bedard said he feels fully healthy and the injury is no longer an issue.
"It's never fun to miss time," Bedard said. "You just try to work hard and get back as fast as you can, and that's what I tried to do. [I was] able to get back out on the mound, and it's fun."
It's unclear what the plan is going forward for Bedard, but manager Bo Porter said he plans to meet with Bedard and the trainers Thursday to work out the details of his next appearance.
Though Bedard has a long history of injuries -- including Tommy John surgery in 2003, a strained oblique in '07, and left shoulder surgeries in '09 and '10 -- he has been mostly healthy each of the last two seasons, making 24 starts in both '11 and '12.
As for the other banged-up member of the rotation, potential Opening Day starter Lucas Harrell threw about 20 pitches in a bullpen session Wednesday and is hoping to return to game action this weekend. The right-hander has been out since last Tuesday when he strained his right groin while covering first base.
"I felt fine," Harrell said after Wednesday's session. "There was nothing holding me back. I didn't feel any pain or soreness or anything, so overall it was a big plus."
Paul Casella is a reporter for MLB.com. Follow him on Twitter @paul_casella. This story was not subject to the approval of Major League Baseball or its clubs.