Top pitching prospect Cosart among four cuts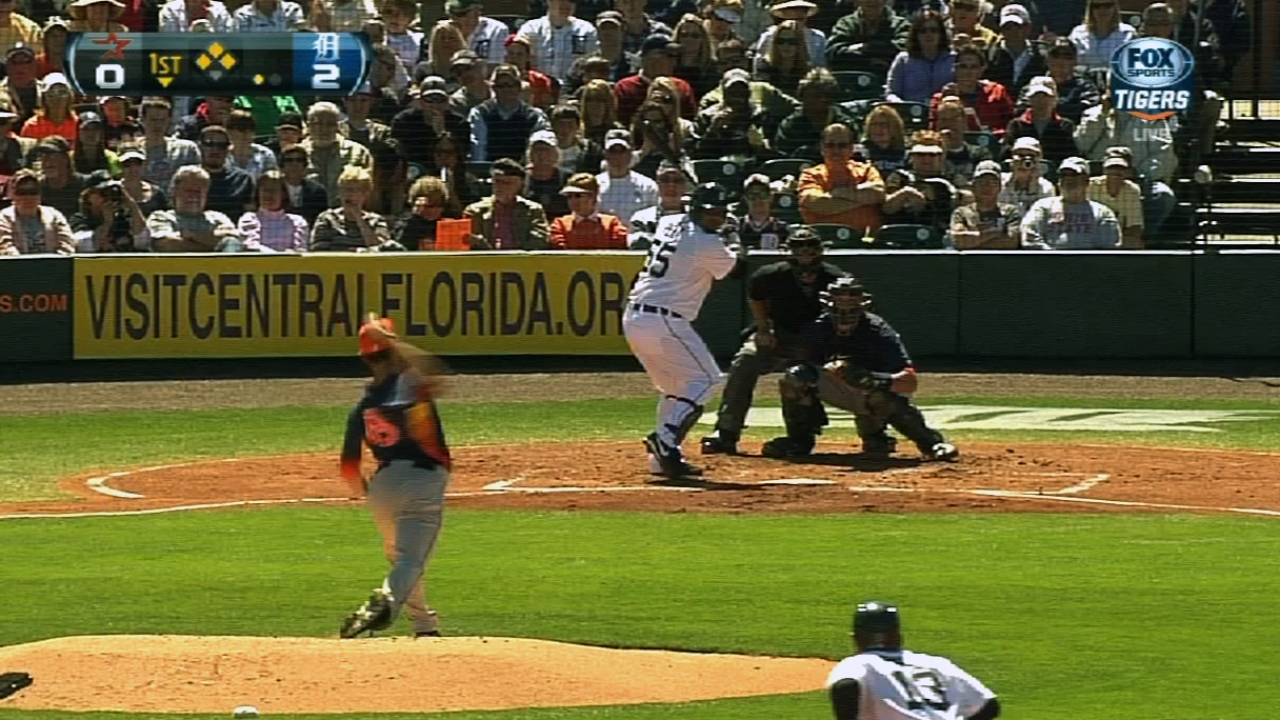 KISSIMMEE, Fla. -- Top-ranked pitching prospect Jarred Cosart was one of four Astros pitchers optioned to Minor League camp Wednesday, trimming Houston's camp roster to 49. The club also optioned right-handers Ross Seaton and Jose Cisnero, as well as left-hander Brett Oberholtzer.
Cosart -- the Astros' No. 4 overall prospect -- came into camp with hopes of cracking the Opening Day rotation, but struggled, in large part, due to a lack of control.
The 22-year-old right-hander allowed seven earned runs over 7 2/3 spring innings while issuing six walks and hitting two batters in his four appearances. In his lone start last Monday against the Tigers, Cosart was tagged for three runs on four hits and four walks in two-plus innings.
"Jarred impressed us all during camp," assistant general manager David Stearns said. "Obviously he had some very strong outings, and some other outings where his command got away from him a little bit. But he's a guy who's going to be a very big part of our future, we know that and he knows that."
Cosart was a long shot to be part of the Astros' Opening Day rotation, considering he has made just six appearances at the Triple-A level and Houston restocked its pitching staff this offseason with some experienced arms.
Last year, Cosart made 15 starts at Double-A Corpus Christi before his midseason promotion to Triple-A Oklahoma City. Between the two, he went a combined 6-7 with a 3.30 ERA in 114 2/3 innings, allowing 109 hits, striking out 92 batters and walking 51.
Along with Cosart's lack of upper-level experience, the Astros this offseason brought in fellow right-handers Philip Humber, John Ely, Brad Peacock and Alex White, along with left-hander Erik Bedard, making for an even more difficult path for Cosart.
"At this point of Spring Training, with all our guys, innings become a premium," Stearns said. "The guys who are a little bit more likely to make the roster this year are going to get stretched out, so it was time to get Jarred down to Minor League camp, so he could get stretched out and get ready for the Minor League season."
As for the other three pitchers cut Wednesday -- Seaton, Cisnero and Oberholtzer -- it was simply a matter of racking up more experience in the Minors and fine-tuning their mechanics.
"For all of them, it's just continuing to improve their approach and gain more game experience against upper-level talent," Stearns said. "These are still young guys, all of them, with limited Minor League experience. They've all got very good arms, they've all got promising futures, but they still need time to gain some seasoning in the Minor Leagues."
Though it's unclear when Cosart might make his Major League debut, Stearns didn't rule out a potential callup as early as this season. While injuries and performances within the Major League rotation could ultimately play a role, Cosart remains in control of his own future even after a trying spring.
"It's tough to put timetables on all these things, as we told Jarred," Stearns said. "He's going to let us know when he's ready, and when he's ready, he's going to be up here."
Paul Casella is a reporter for MLB.com. Follow him on Twitter @paul_casella. This story was not subject to the approval of Major League Baseball or its clubs.