Hinch won't rule out Verlander for Game 7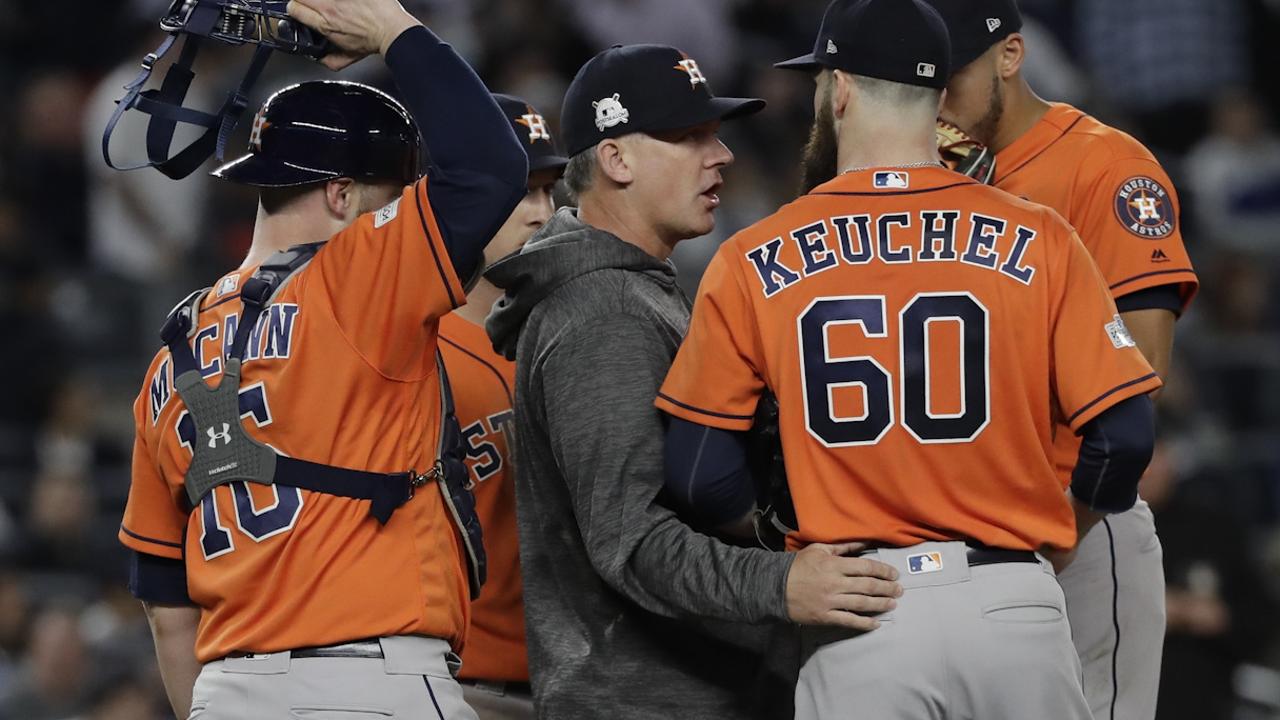 • Dress for the ALCS: Get Astros postseason gear
"It's Game 7, so I can sort of play it cool and tell you we'll be careful and see what happens," Hinch said. "We'll have as many of them available as much as we can. Obviously, Verlander would be a dream scenario to have him. But it's a lot to ask out of him. I will have a conversation with him.
"No one will really know what the end result is going to be unless you see him warm up. My hope is that we get through the game however we need to. And obviously, we'll protect Justin's health. We're not going to do something stupid for him. These guys really want to win. Dallas has let me know he's going to be available. Lance I already know on three days' rest is plenty rested and will be available. I expect us to have a lot of volunteers to pitch to get the outs."
When he was with the D-backs in 2001, Randy Johnson started Game 6 of the World Series, when he threw 104 pitches in seven innings, and he came back and threw 17 in Game 7 over 1 1/3 innings of relief to get the win over the Yankees.
Hinch said he's played out every scenario, but instincts are important throughout the game. He said there are some particular matchups the Astros like with the bullpen guys or starters in the 'pen. Hinch said you have to be ready for anything, but also be prepared for something specific.
"Plan on it being anything from an expected all hands on deck to Charlie Morton pitching nine," Hinch said.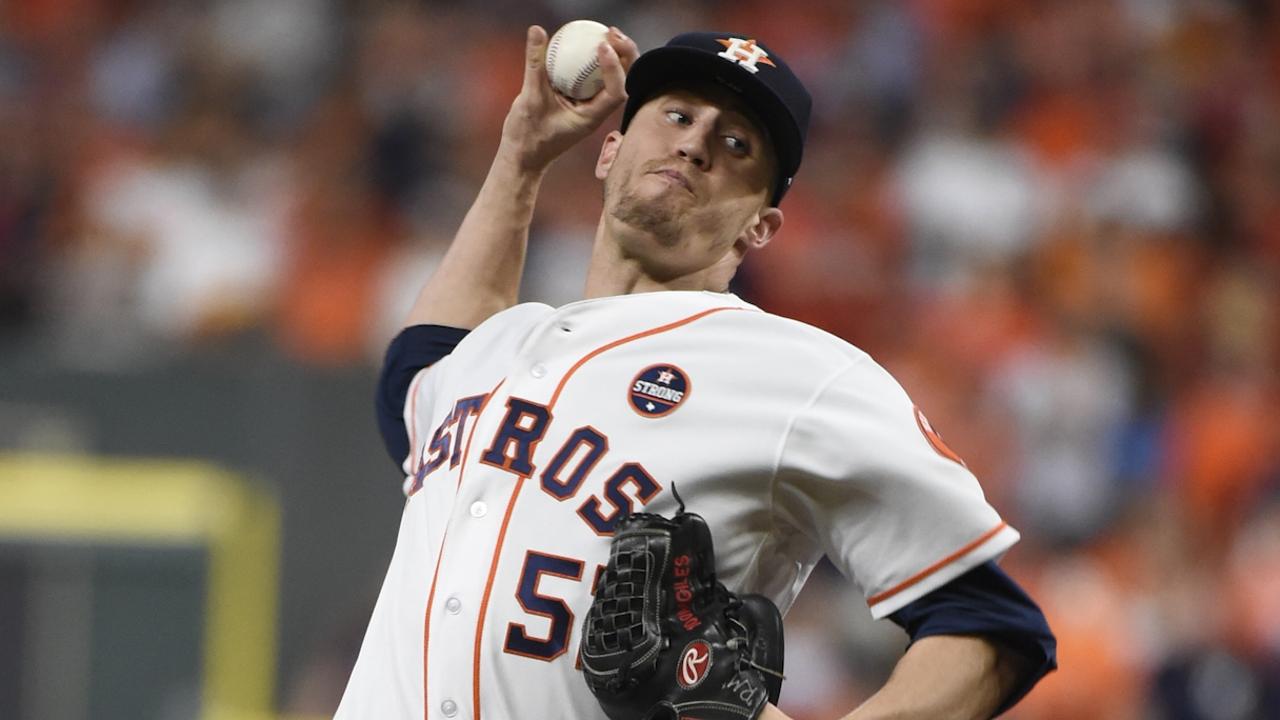 Worth noting
• Astros outfielder Josh Reddick singled in the fourth inning Saturday, snapping an 0-for-22 stretch in the ALCS, which tied a postseason record for most at-bats without a hit to open a series. Cardinals shortstop Dal Maxvill went 0-for-22 in the 1968 World Series.
Reddick was dropped to ninth in the batting order for Game 7, with Hinch sensing the outfielder had been pressing and that his body mechanics and swing were out of alignment.
"But he's one good hit away from feeling like he's back in it again," Hinch said before the game. "He's batting down in the order -- one, it's against a lefty [CC Sabathia], and two, I didn't want to sit him because of his defense and presence. He'll grind out at-bats. He'll have a big at-bat today and be thankful he's in the lineup."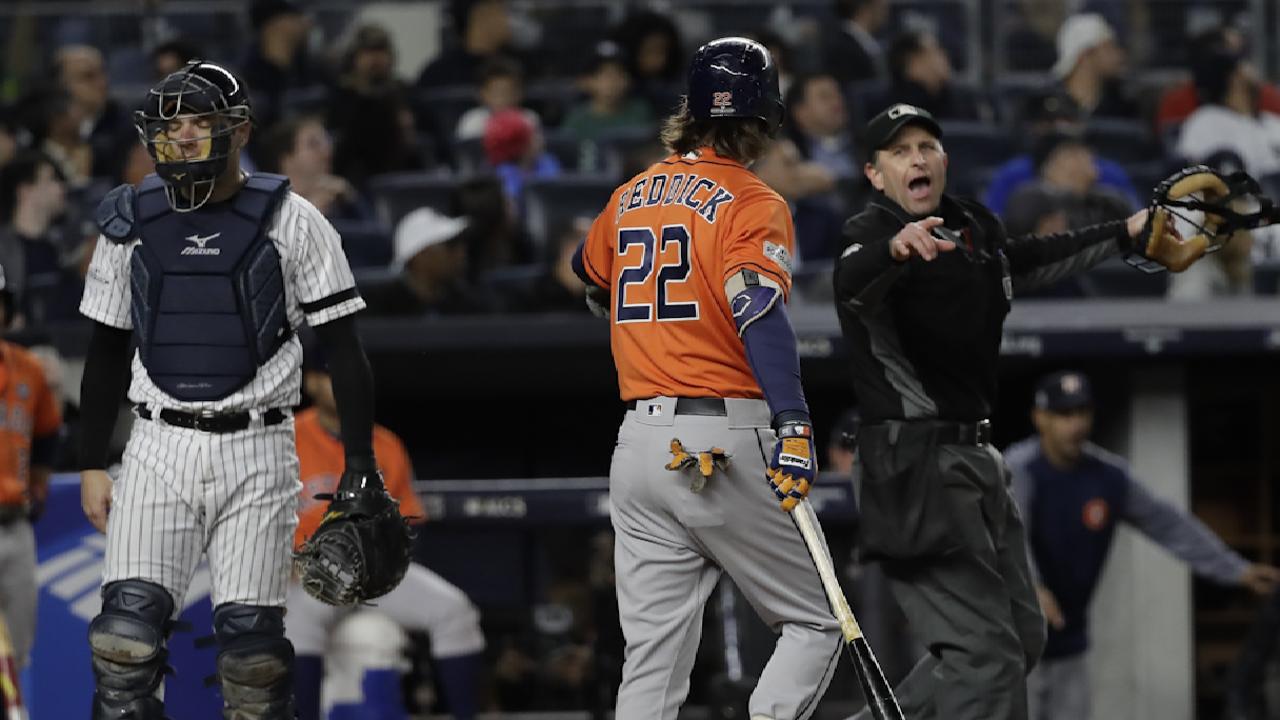 • If the Astros advance to the World Series, it will be a first for most of the players and the coaching staff. In fact, Hinch has witnessed only one World Series games in person -- Game 1 of the 2001 World Series between the Yankees and the D-backs.
While Game 7 of the ALCS was undoubtedly the biggest game of Hinch's managerial career, he said the biggest game of his playing career was his Major League debut on April 1, 1998, for the A's against the Red Sox, who started Hall of Fame pitcher Pedro Martinez. Hinch went 0-for-3 with a pair of strikeouts.
That being said, Hinch said he appreciates every chance he gets to come to the ballpark.
"I never show up to any Major League game in any capacity and think it's not a big deal," he said. "I was eager to get to the ballpark today. The energy level was through the roof, but I don't want it to detract from the first 18 years of my career. They're all a big deal. This is one of the biggest."
Brian McTaggart has covered the Astros since 2004, and for MLB.com since 2009. Follow @brianmctaggart on Twitter. This story was not subject to the approval of Major League Baseball or its clubs.