Peacock carries spotless road record into G3
Astros righty coming off breakout season set to start in Boston today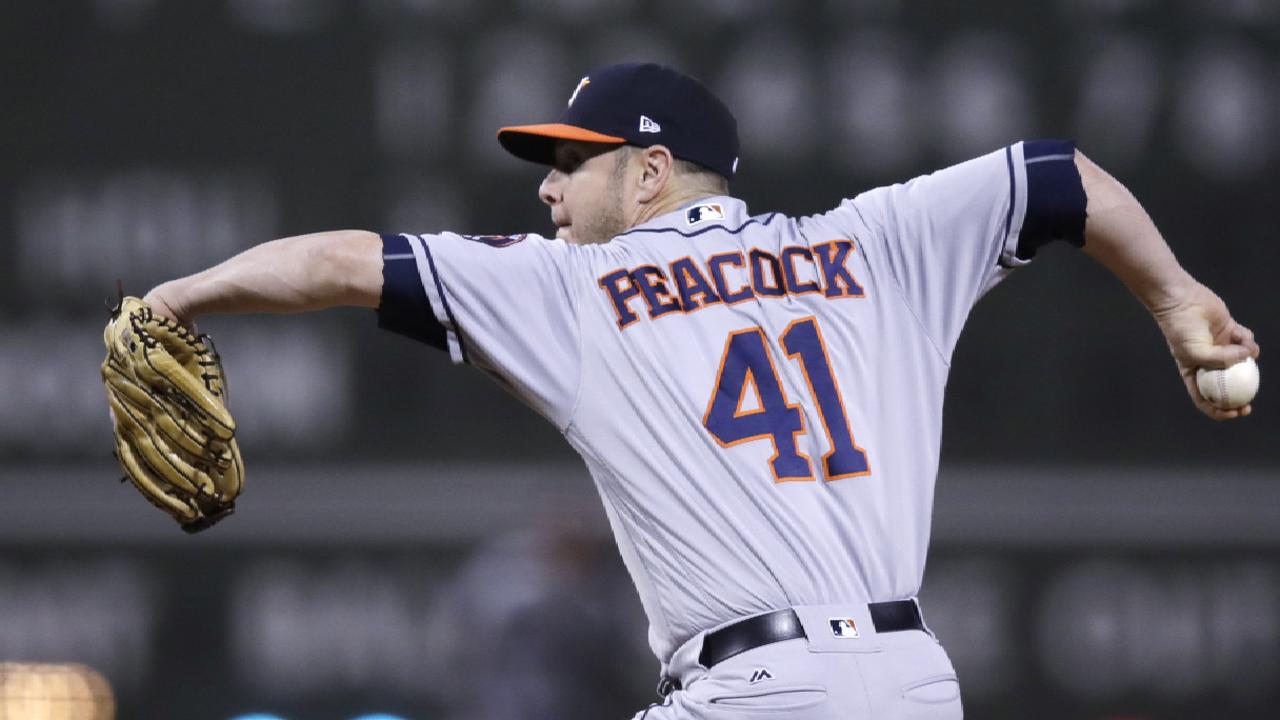 BOSTON -- Looking to eliminate the Red Sox in Sunday's Game 3 at Fenway Park, the Astros will call on a pitcher who won each of his regular-season road decisions this year.
At 29 years old, right-hander Brad Peacock is seemingly a tad too old for a breakout season. The Astros, owning a 2-0 lead in this best-of-five American League Division Series presented by Doosan, will tell you he was well worth the wait.
• Gear up for Astros' postseason
"We're lucky we hung on to him," Houston manager A.J. Hinch said. "Had he not been in our rotation, no doubt he would have been on someone else's pitching staff throwing important innings."
Peacock arrived at Spring Training as an afterthought, out of options and nearly out of time to make the Opening Day roster. Then Collin McHugh got hurt, and the Astros were suddenly without their projected No. 3 starter -- an unfortunate turn of events that, fortunately for Peacock, helped him land a roster spot in the bullpen.
In Peacock's first seven trips to the mound, he didn't allow a run. He finished April with a barely-there 0.79 ERA, his career as a reliever -- following a lengthy series of unproductive and injury-ridden stints as a starter -- blossoming. Then Peacock was asked to make a spot start for Dallas Keuchel on May 22 against the Tigers, and he generated 4 1/3 innings of one-hit ball.
Peacock would make just one more relief appearance the rest of the way, his 20 other outings coming as a starter. He responded with a 3.22 ERA in 111 2/3 innings over those 21 starts, becoming one of Hinch's most reliable options, albeit an unexpected one.
The right-hander capped his regular season with a five-inning performance in Boston on Sept. 28, holding the Red Sox to two runs on four hits to improve to 13-2 on the season, including 8-0 with a 2.88 ERA on the road.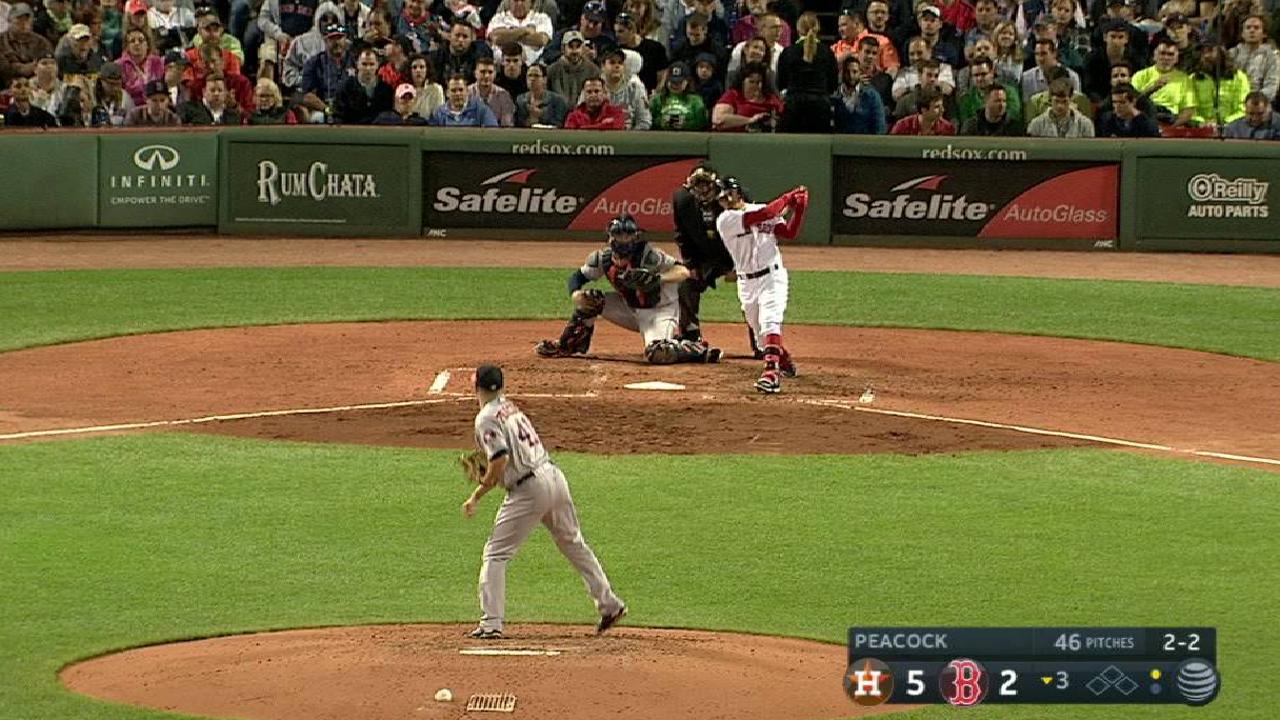 "Breaking camp," Hinch said, "[Peacock] just wanted to make the team. So to go from just wanting to make the team to pitching in Game 3 of the Division Series is an incredible step for him.
"I think deep down inside, he wants to be a starter. I think part of the problem when you have a guy like him is it's easy to move him around in the path of least resistance, just put him back in the bullpen, and we never really wanted to do that."
Prior to this season, Peacock had a career ERA of 4.57. He was plagued by the long ball, allowing 1.4 of them per nine innings, and by the walk (4.4 per nine innings). This was hardly sustainable, especially since Peacock couldn't even balance out these numbers with whiffs.
These days, he's one of the top strikeout pitchers in the game. The uptick can largely be attributed to the addition of a sinker that's been nearly unhittable, and the increased usage of his slider. Peacock managed to strike out 10.98 batters per nine innings.
"It's just been a crazy year for me," said Peacock, who will be opposed by former teammate Doug Fister on Sunday. "I've been through a lot the last couple years, but it's brought me here, and I'm just excited to be able to pitch in the postseason.
"Been humbled along the way, been injured along the way, and it makes it that much more special for me, for sure. This is the biggest start of my career, and hopefully I can keep saying that as it goes on."
Jane Lee is a reporter for MLB.com. This story was not subject to the approval of Major League Baseball or its clubs.