Red Sox, Astros announce ALDS G2 lineups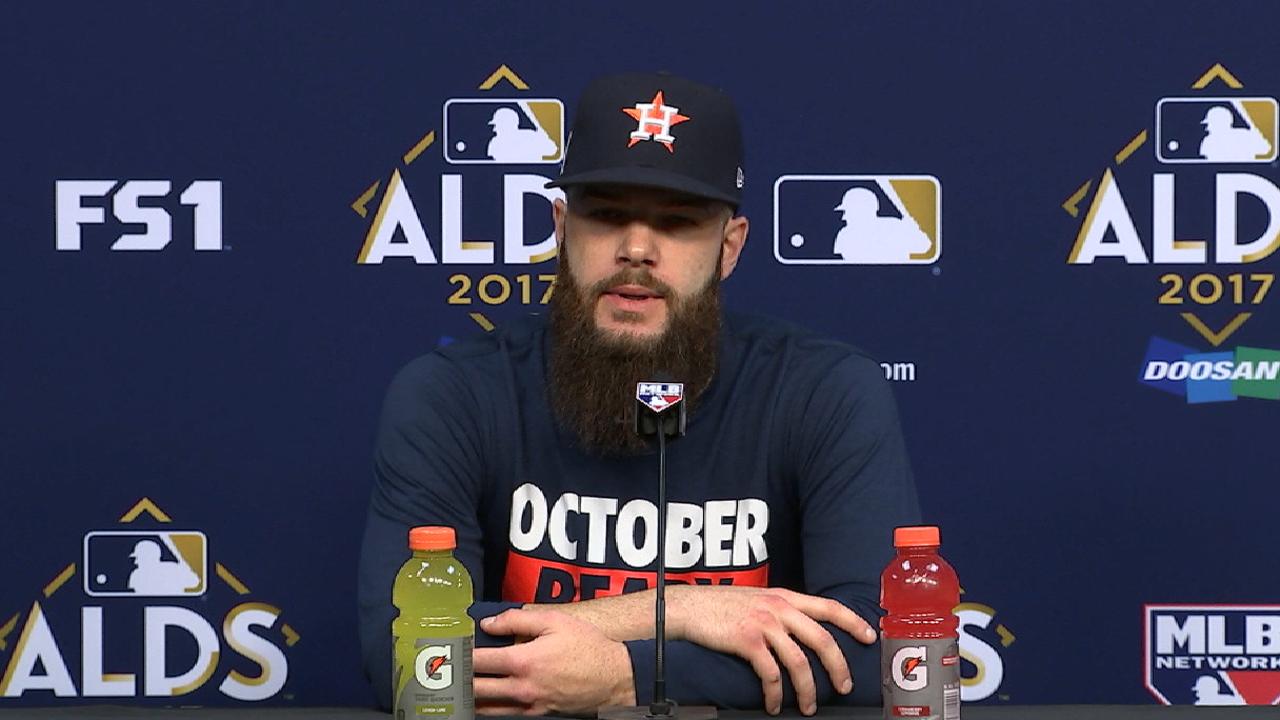 HOUSTON -- Game 2 of the American League Division Series presented by Doosan between Houston and Boston will feature the same Astros lineup that pounced on lefty Chris Sale for seven runs in an 8-2 Game 1 victory at Minute Maid Park on Thursday.
Game 2 of the best-of-five ALDS is scheduled to begin today at 2 p.m. ET/1 p.m. CT on FS1.
Houston will be tasked with another left-handed opponent, with Drew Pomeranz going for the Red Sox in opposition of Astros lefty Dallas Keuchel. Pomeranz fared admirably against the Astros this season, going 1-0 with a 1.46 ERA in two starts. Jose Altuve, who crushed three homers in Game 1, is 7-for-19 (.412) lifetime against Pomeranz, while catcher Brian McCann is the lone Houston player with a homer off the lefty.
Red Sox manager John Farrell is switching up his batting order from Game 1, largely because designated hitter Eduardo Nunez was forced out of Game 1 in the first inning with a right knee injury. Boston has added outfielder Chris Young to its roster, and he is in the lineup hitting sixth. The 34-year-old Young is 7-for-23 with two doubles, a triple and three RBIs lifetime off Keuchel.
Farrell moved veteran second baseman Dustin Pedroia from the sixth hole to the two spot, while Hanley Ramirez takes over at first base for Mitch Moreland. Catcher Christian Vazquez will be behind the plate, with Deven Marrero assuming third-base duties instead of Rafael Devers. Marrero hit .291 in 55 at-bats against left-handers this season, while Devers batted .400 in 50 at-bats. Neither has faced Keuchel.
The reasoning?
"Dallas Keuchel," Farrell said. "Deven's ability to handle left-handed pitching as he's done this year. The addition of Drew on the mound today with the potential of more balls hit on the ground on the pull side. Wanted his bat, his glove at the position."
Here is the Astros lineup:
1. George Springer, CF
2. Alex Bregman, 3B
3. Jose Altuve, 2B
4. Carlos Correa, SS
5. Evan Gattis, DH
6. Josh Reddick, RF
7. Yuli Gurriel, 1B
8. Marwin Gonzalez, LF
9. Brian McCann, C
Dallas Keuchel, P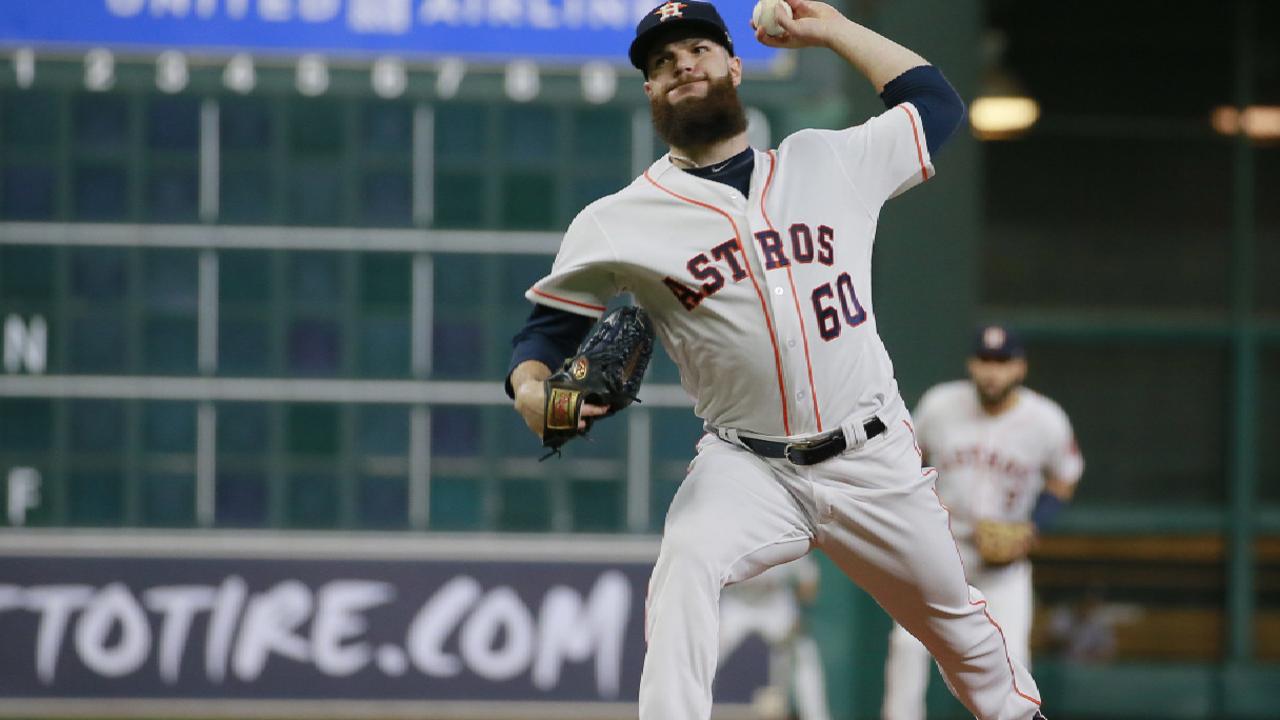 Here is the Red Sox lineup:
1. Xander Bogaerts, SS
2. Dustin Pedroia, 2B
3. Andrew Benintendi, LF
4. Mookie Betts, RF
5. Hanley Ramirez, 1B
6. Chris Young, DH
7. Christian Vazquez, C
8. Deven Marrero, 3B
9. Jackie Bradley Jr., CF
Drew Pomeranz, P
Jane Lee has covered the A's for MLB.com since 2010. This story was not subject to the approval of Major League Baseball or its clubs.