Keuchel aims to go 4-0 against A's in '17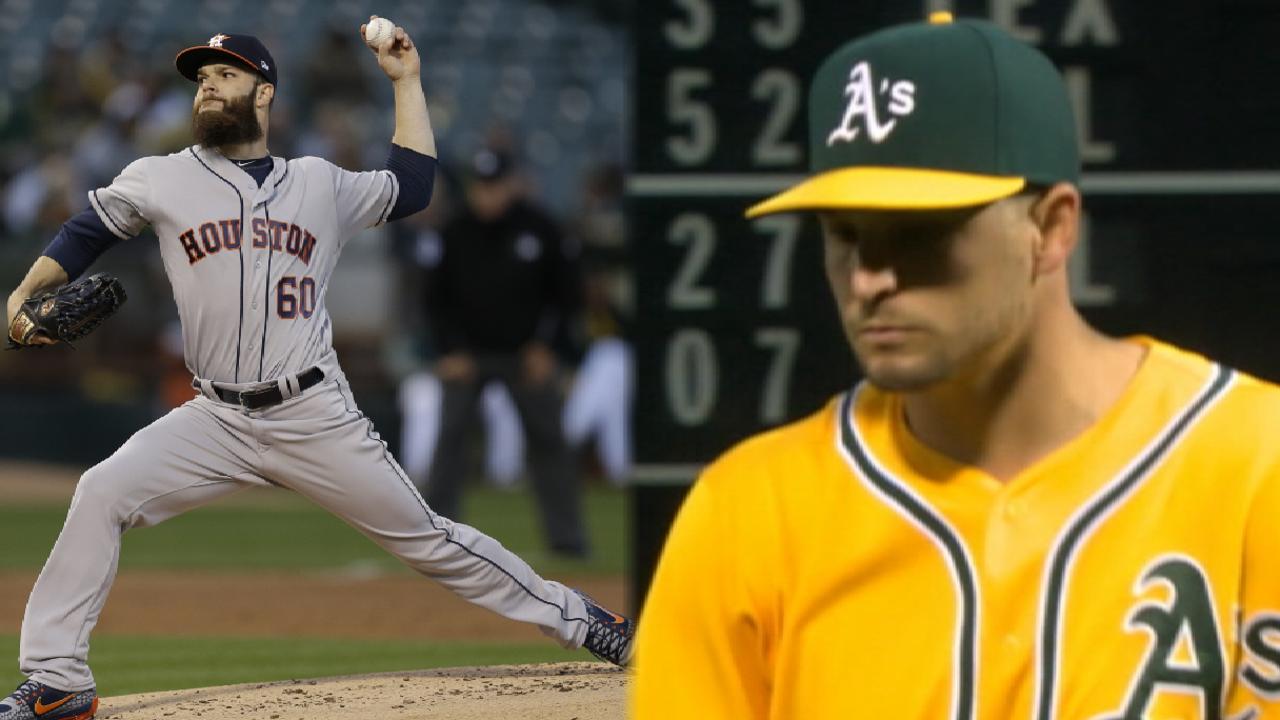 After a bounceback start his last time out, Astros lefty Dallas Keuchel will toe the mound in Sunday's series finale against the A's to prove he's back to his All-Star form.
Keuchel, aiming to avoid a four-game sweep, will oppose A's righty Kendall Graveman (4-4, 4.70 ERA) at the Coliseum. Keuchel's track record against the A's this season is impressive -- a 3-0 record and an 0.83 ERA in three starts. He spun 7 2/3 innings against the Mariners last time out, allowing two runs. After the win, Keuchel explained his recent diversion: "I kind of lost my cool."
Astros manager A.J. Hinch said Keuchel can appear disappointed when the results don't match his high expectations.
"He's never out of control, he's never overly emotional on the mound," Hinch said. "But inside I think he expects perfection, so whether he makes a mistake, if the umpire makes a mistake -- if the hitter gets a good pitch -- internally he can get a little bit frustrated."
Graveman, meanwhile, beat the Astros on Aug. 18, allowing two runs in six innings. Since that outing, he has a 5.29 ERA in three starts. However, Graveman has much better home stats (3.17 ERA) compared to his road outings (6.75 ERA).
Three things to know about this game
• Keuchel has allowed just one homer in 139 career at-bats vs. the current A's roster. Graveman has surrendered five in 147 similar at-bats.
• Graveman continues to remain among the Majors' leaders in fastball usage, according to Statcast. He ranks third overall among starting pitchers, using all kinds of fastballs 85.5 percent of the time -- behind the Cardinals' Lance Lynn and the Cubs' John Lackey.
• Keuchel induced a season-high 19 ground balls in his last start. He previous season high (18) came against the A's last month.
Jonathan Hawthorne is a reporter for MLB.com based in the Bay Area. This story was not subject to the approval of Major League Baseball or its clubs.