MLB.com Columnist
Alyson Footer
Beltran Foundation event makes big impact
'San Juan' fundraiser benefits education, baseball academy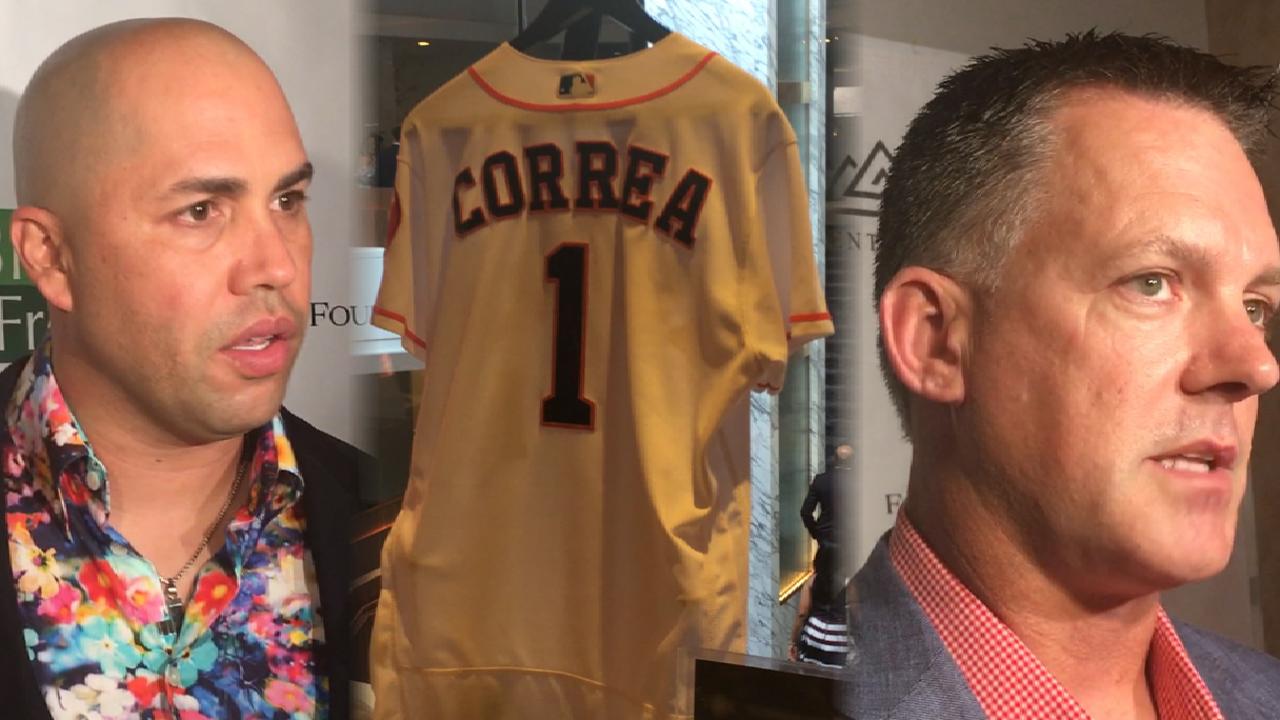 HOUSTON -- Throughout a career that will likely land him someday in Cooperstown, Carlos Beltran has spent a lot of his free time making sure his legacy has an impact that extends beyond the playing field.
The Carlos Beltran Foundation and the Carlos Beltran Baseball Academy have had a direct impact on shaping young people's futures, either as ballplayers or as educated young adults, or both.
Fundraising is a key element to ensuring the long-term health of these ventures, and no matter where Beltran's career has taken him, he has always held events to support his foundation. On Sunday, he and his wife, Jessica, and their two daughters brought the fundraising efforts to downtown Houston for "A Night in Old San Juan," at the Four Seasons hotel.
"We're trying to bring to Houston a little bit of our culture, the way we celebrate in our country," Beltran said.
Carlos & Jessica Beltran and their adorable daughters hosting "A Night in Old San Juan," raising $ for scholarships pic.twitter.com/gh96k4p5oJ

— Alyson Footer (@alysonfooter) August 20, 2017
The Caribbean-themed evening featured live music, tasty Puerto Rican dishes and live and silent auctions featuring unique sports memorabilia and vacations. Proceeds went toward providing scholarships worth $5,000 each to five local students.
The sold-out event drew fans and players alike, with most of the Astros' current roster in attendance.
"All the fans that buy a ticket, they want to see Carlos Correa, [Jose] Altuve, Marwin [Gonzalez], [Josh] Reddick ... it's important," Beltran said. "I want people to come and enjoy themselves and I'm also a believer that if you are supporting a foundation or an event, you are allowed to have fun. Today is going to be a day to have fun."
It was also a day that would positively affect students who without help from Beltran's foundation may not have had the means to pursue an education. While athletics play a crucial role in the day-to-day operation at Beltran's academy, academics are also front and center and are a priority for Beltran.
"We believe in education, we believe that it's important for us to give back to people who are trying to accomplish good things in life," Beltran said. "I'm a believer that education is huge. I was fortunate to make it to the big leagues but at the end of the day, only one percent of the players that sign as a professional ballplayer make it to the big leagues."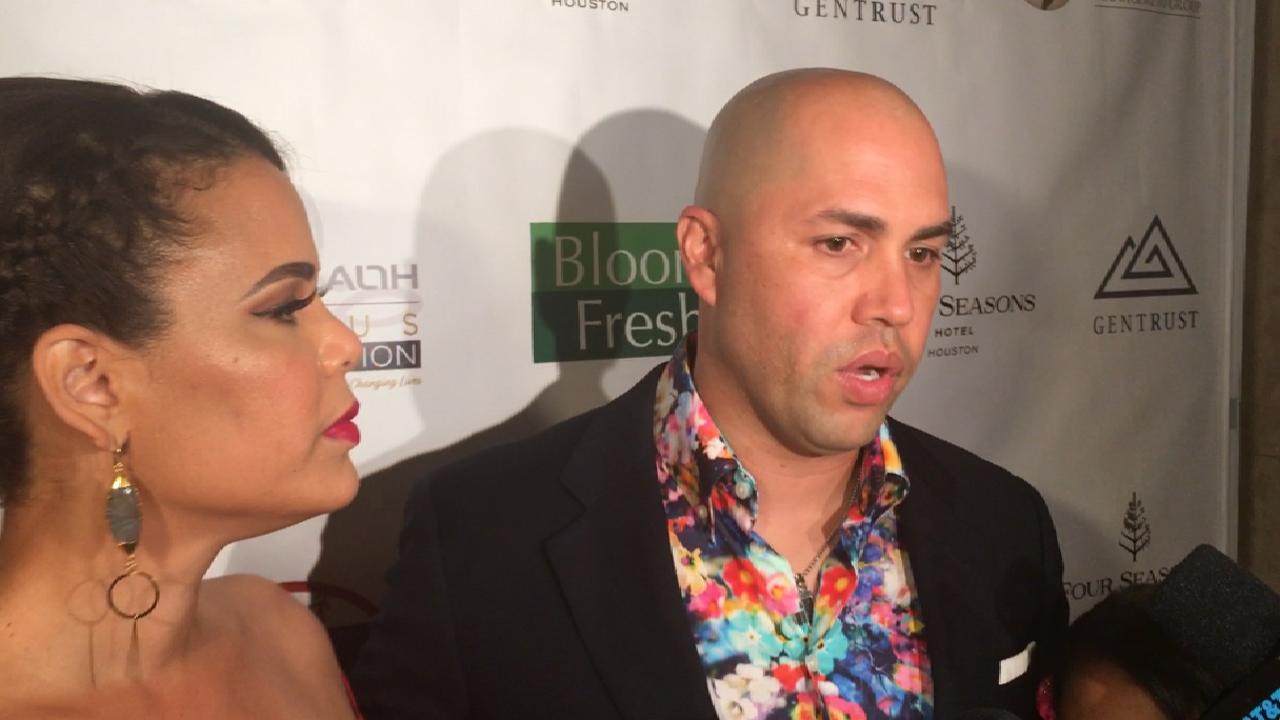 That's where graduating from high school, going to college and developing real-life skills come in. Graduates of the Carlos Beltran Baseball Academy emerge knowing how to do a lot more than just play baseball.
"Coming from Puerto Rico, growing up in a humble family, I know there's a lot of people kind of like me," Beltran said. "Now I'm in a position where I can change people's lives in a positive way."
Alex Bregman stylin' at Beltran's fundraiser "A Night in Old San Juan." pic.twitter.com/9fv22WoQDz

— Alyson Footer (@alysonfooter) August 21, 2017
Beltran, 40, has used his elevated status in the Major Leagues in myriad ways. In addition to overseeing his foundation and academy, he has been an influential leader among Latin American Major Leaguers through his career. In 2016, he was a vocal proponent of making it a rule that each team employ a full-time Spanish interpreter, a policy that went into effect prior to that season.
"He uses baseball as a platform to reach a lot of different kids and a lot of different causes," Astros manager A.J. Hinch said. "Education is very important to him, the English language is very important to him, finishing school is very important to him. As baseball people, we talk about the game a lot. But we're people first and we need to focus on the things like that to have a fulfilled life."
Impacting young lives seems like a good place to start.
"That's something that for me is important," he said. "I've been blessed throughout my career to be able to play the game of baseball. God has really blessed me in a big way. It's important for us as a family to care about others."
Alyson Footer is a national correspondent for MLB.com. Follow her on Twitter @alysonfooter. This story was not subject to the approval of Major League Baseball or its clubs.