McCullers looks to shake off poor start vs. M's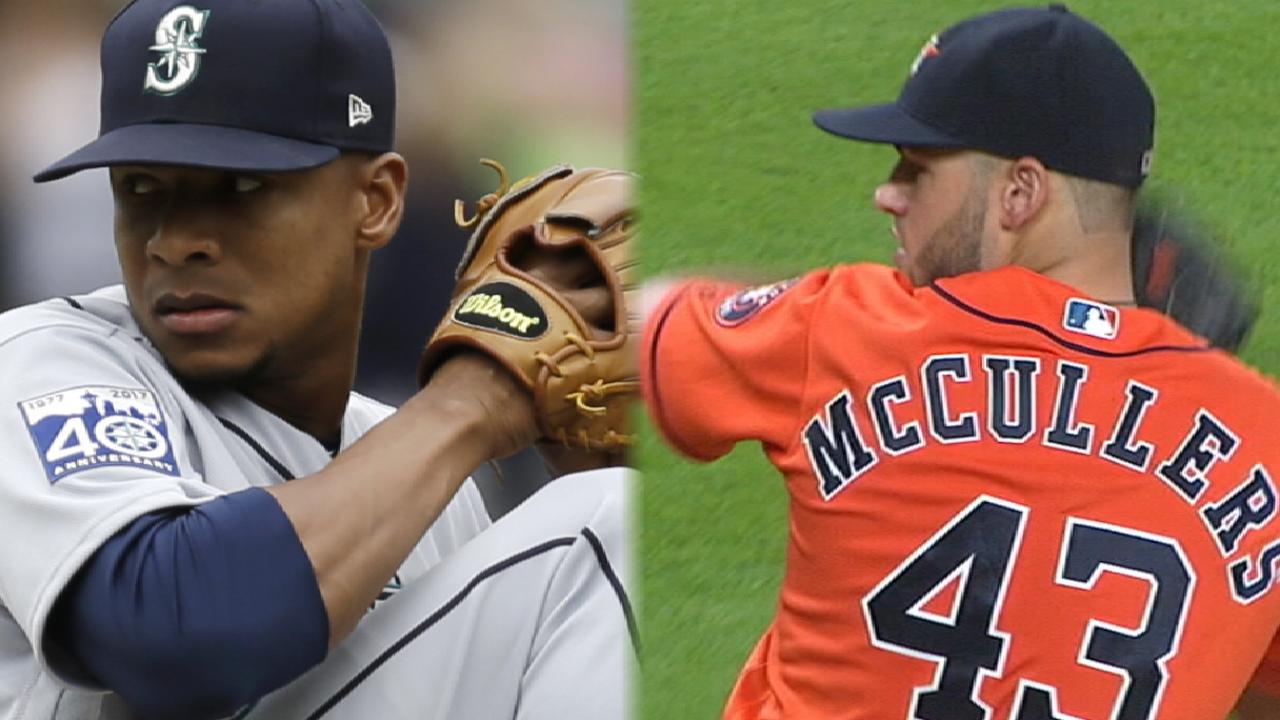 After limping into the All-Star break, the Mariners took the first step toward a successful second half, winning their first series against the White Sox since August 2007 in a three-game sweep. Now they'll look to ride that momentum into a series against the class of the American League, taking on the Astros in a three-game set at Minute Maid Park.
Left-hander Ariel Miranda (7-4, 4.15 ERA) will get the ball for the series opener, looking to bounce back after a rough end to the first half. Miranda, who is the only Mariners pitcher not to miss a turn in the rotation this year, surrendered six runs in five innings against the Royals on July 5, but will have a chance to respond and set the tone for the series as the Mariners look to stay in the playoff hunt.
"It's very tight in the American League, obviously. I don't think anybody's really separated themselves. And what happens here [with] acquisitions at the Deadline could sway that one way or another," said Mariners manager Scott Servais. "But at the end of the day, you've got to go out and play. ... We're playing better here the last few days. Hopefully it continues on this trip."
Opposing Miranda will by Lance McCullers (7-2, 3.05), who is coming off a rough outing of his own. However, even coming off a pair of shaky outings, the righty has not allowed a home run since the start of June, while the Astros have won in 12 of his 16 starts this season.
McCullers has faced off against the Mariners twice already this year, doing so once in April and again in June. In those two outings, he's thrown a combined 11 innings while giving up two total runs.
Things to know about this game
• The Astros have gotten the best of the Mariners so far this year, taking all three series and going 7-3 against them despite six of the 10 games being played in Seattle.
• Miranda has plenty of experience against the Astros' lineup, having already faced the club three times this year. Of the group, George Springer has had the most success against Miranda, posting a career .364 (4-for-11) batting average against him with all four hits being solo home runs.
• It's been a dominant year for the Astros, who entered Sunday with a 10-game lead over the next closest team in the American League. Much of that dominance has come from the offense, as the Astros entered the day ranked first in the Majors in runs scored, team batting average, on-base percentage, slugging percentage and home runs hit.
Scott Chasen is a reporter for MLB.com based in Chicago. This story was not subject to the approval of Major League Baseball or its clubs.