Astros aim to extend dominance over Twins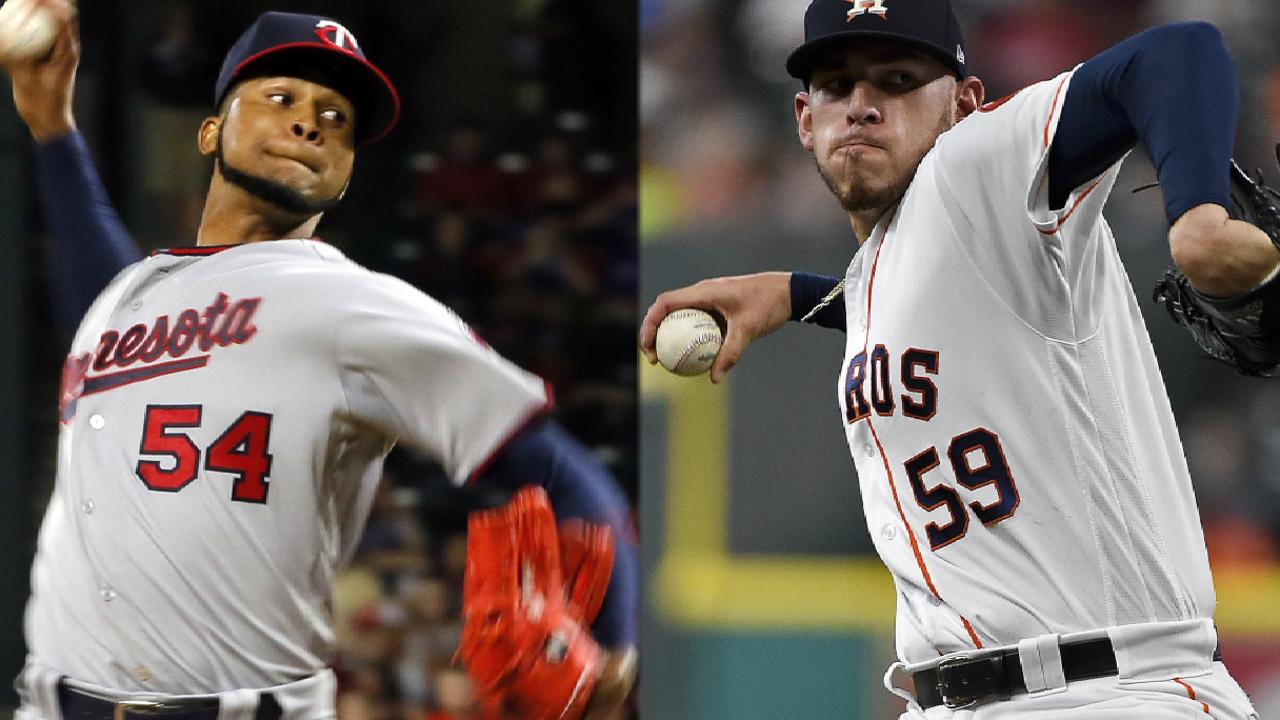 With a commanding 10-5 win on Friday, the 61-win Astros remained undefeated against the Twins this season, outscoring them, 50-21, in four games.
On Saturday the Twins will have another crack at one of only two 60-win teams in baseball with their All-Star righty, Ervin Santana, on the hill at Minute Maid Park.
"They're a tough team to slow down," said Twins manager Paul Molitor prior to the series opener. "Looking at their recent numbers -- and you're always given a 'Who's Hot' page -- they're putting [their] all on it. ... That's OK. We love watching good players play the game."
Ten days ago, in his final start before tossing an 18-pitch inning in Tuesday's All-Star Game presented by Mastercard, Santana pegged his MLB-best fourth complete game of 2017 in a 2-1 loss to the Angels.
Santana and the Twins will face struggling right-hander Joe Musgrove, who is 4-7 in 14 appearances this season with a 6.04 ERA. Musgrove is 0-3 since June 1 with a 9.15 ERA.
Musgrove was demoted to Triple-A Fresno in late June in hopes of giving him a "mental and physical break," said Astros manager A.J. Hinch.
In his first start since returning, on July 5 in Atlanta, Musgrove gave up four earned runs in 5 2/3 innings in a no-decision vs. the Braves.
Three things to know about this game
• In the second game of the most recent series between these two teams (May 29-31), the Twins jumped to a quick 2-0 lead in the first inning before the Astros scored at least one run in five of their last seven innings en route to a 7-2 win.
• Musgrove has a 5.40 ERA in nine starts (46 2/3 innings) at Minute Maid Park this season, with an opponents' batting average of .279, compared to a road ERA of 7.18 and opponents' batting average of .339. In his four starts over June and July, he allowed 28 hits and 20 earned runs in 19 2/3 innings, with 19 strikeouts. In none of those four starts did he last beyond the sixth inning.
• During the Astros' three-game sweep of the Twins in May, Minnesota's relievers allowed a combined 28 runs (26 earned) in nine innings. Five Twins relievers combined to give up three runs on Friday.
Christian Boutwell is a reporter for MLB.com based in Houston. This story was not subject to the approval of Major League Baseball or its clubs.