Musgrove, Price set for Father's Day faceoff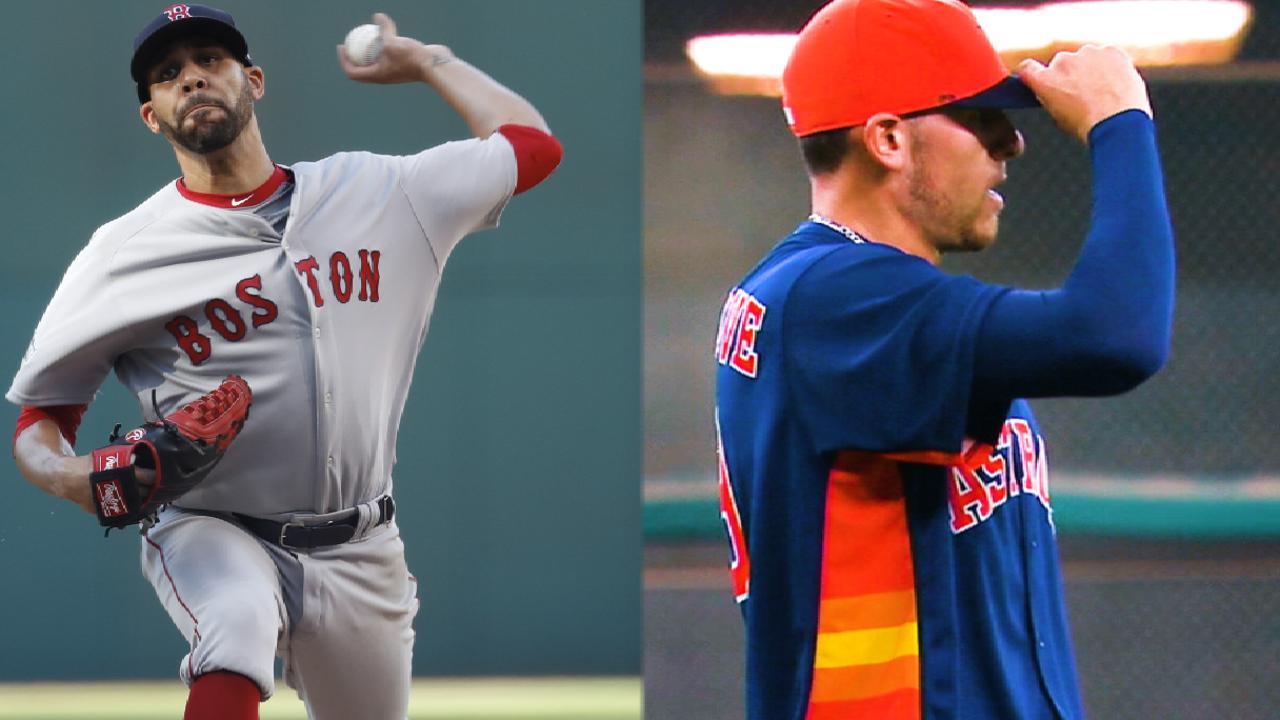 The Red Sox and Astros will face off Sunday in their series finale -- and last meeting until they close out the season from Sept. 28-Oct 1. The Father's Day matchup at Minute Maid Park will be nationally televised as part of ESPN's Sunday Night Baseball.
The Astros will turn to Joe Musgrove, who tossed 4 2/3 innings of five-hit, two-run ball on a limited pitch count in his first start since coming off the disabled list. Musgrove (4-5, 4.81 ERA) said he doesn't expect to be on a pitch count Sunday.
"Hopefully no pitch count," he said. "I should be back to somewhere around 100 pitches. Yeah, I'll try to be as efficient as I can tomorrow and hopefully at least get [to the seventh inning]."
David Price, Boston's left-handed starter, will make his fifth start of the season. In his last outing on Tuesday, Price (1-1, 5.09 ERA) threw six innings on 103 pitches and allowed three earned runs on four hits.
Three things to know about this game
• Musgrove has allowed two runs or fewer in five of his last seven starts.
• In seven career starts against the Astros, Price is 4-2 with a 2.68 ERA. He's allowed 15 earned runs in 50 1/3 innings vs. Houston with 61 strikeouts and only eight walks.
• The Red Sox and Astros and all MLB clubs will wear specifically designed Father's Day uniforms as well as blue ribbons and blue wristbands to raise awareness and funds toward the fight against prostate cancer. For the first time, Father's Day games across MLB will feature a blue-stitched Rawlings baseball, the official ball of MLB, as the official game ball. Players and all on-field personnel have worn blue ribbons and sported blue wristbands on Father's Day since MLB first partnered with the Prostate Cancer Foundation in 1996. Overall, PCF has raised more than $700 million for prostate cancer research to date.
Christian Boutwell is a reporter for MLB.com based in Houston. This story was not subject to the approval of Major League Baseball or its clubs.